[ad_1]

iPhone (iPad), as a personal-use device, in most cases fully meets the requirements of the owner. However, what to do when you want to show your gathered friends photos or videos from your vacation? In this case, you can connect your smartphone to the TV, below we describe 4 ways how to do this.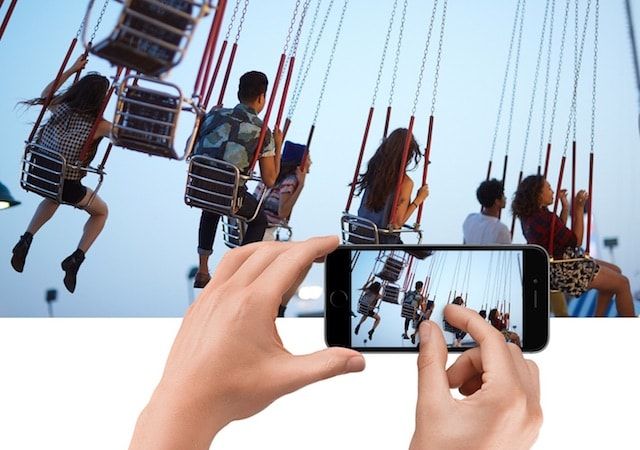 ♥ BY TOPIC: How to add a voice alert when iPhone or iPad is charging.
AirPlay 2 TV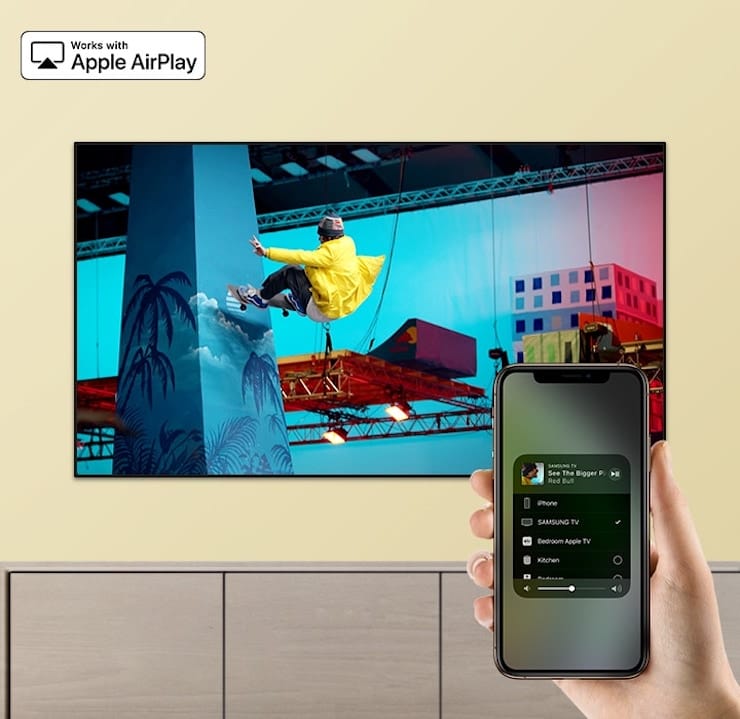 AirPlay is no longer exclusive to Apple devices. In 2019, the Cupertino-based company announced the updated AirPlay 2 protocol, which began to work in smart TV models of several popular brands, including Samsung, LG, Sony, Vizio, and others.
AirPlay 2 TVs make it easy to mirror graphics and sound from your iPhone, iPad and Mac to large screens.
If you are the owner of Apple technology and at the same time are going to buy a TV in the near future, then the presence of support for the AirPlay 2 protocol should be one of the decisive conditions for choosing one model or another.
♥ BY TOPIC: 20 iPhone features that can be disabled for most users
Wireless connection via DLNA
DLNA (Digital Living Network Alliance) standard is designed to transfer content over a local area network and is supported by most modern TVs. To broadcast photos, videos and music from an iPhone or iPad to a big screen, you need to install a special application from the App Store, fortunately, most of them (for example, iMediaShare or UPNP / DLNA Streamer for TV) are distributed free of charge.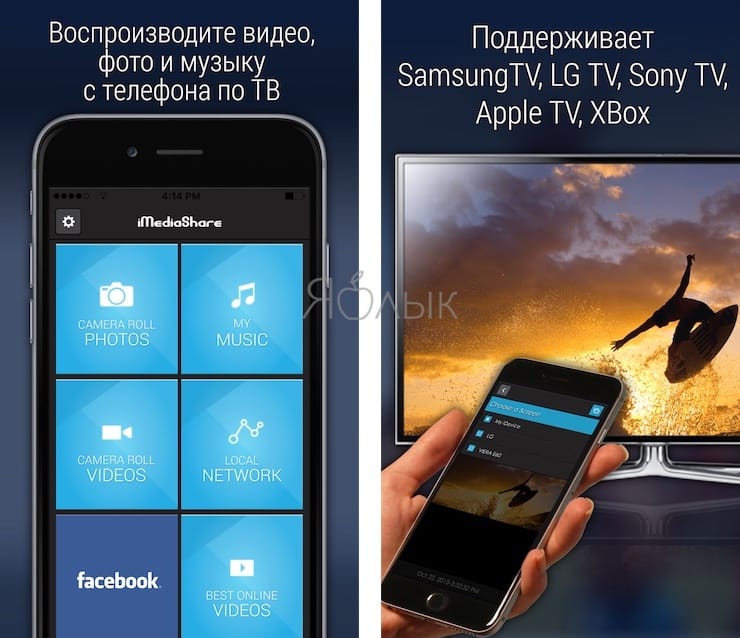 The algorithm of operation of such programs is quite simple, the only condition is that the iPhone (iPad) and the TV (DLNA supporting) must be connected to the same Wi-Fi network. All that remains is to select the desired TV in the application to create a pair, and then start broadcasting content to the big screen. At the same time, the application itself often offers the user many different streaming services, films and music (in most cases in English), as well as the ability to transfer content from the Photo, Video and Music applications.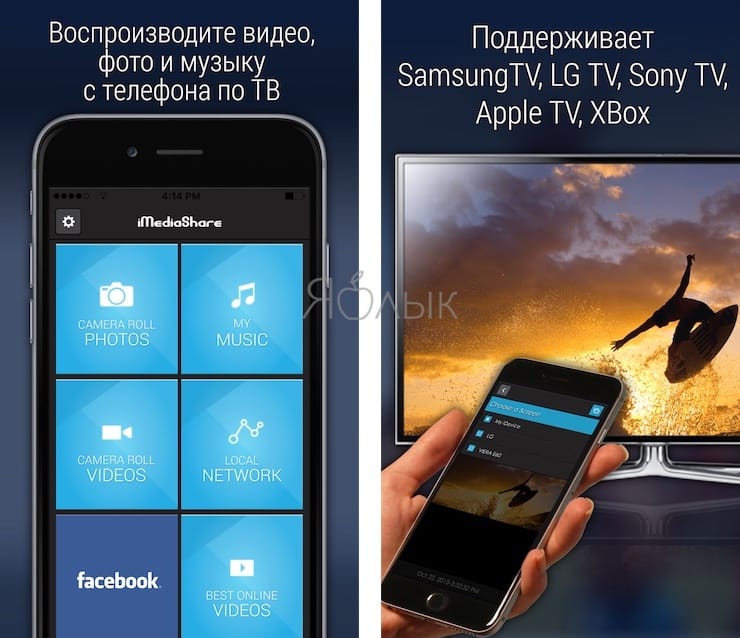 If the TV is not equipped with a Wi-Fi module or does not support applications for broadcasting content from an iPhone (iPad), you can use a special TV adapter with AirPlay support, for example, MiraScreen G2 WiFi Display Dongle costing about 1,000 rubles (you can find even cheaper on Aliexpress link).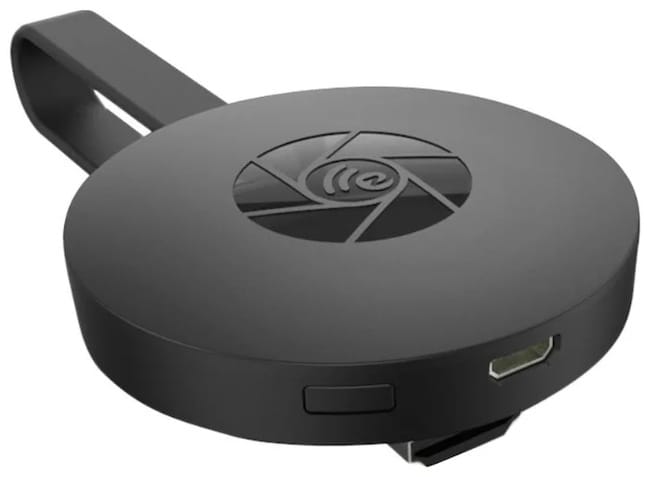 The adapter connects to the HDMI connector of the TV and receives a signal from a smartphone or tablet via Wi-Fi. To transfer videos, photos and music, you also need to install a special application on the device, for example, the aforementioned iMediaShare.
Next, on the TV, you need to select the HDMI connector to which the device is connected and establish a Wi-Fi connection.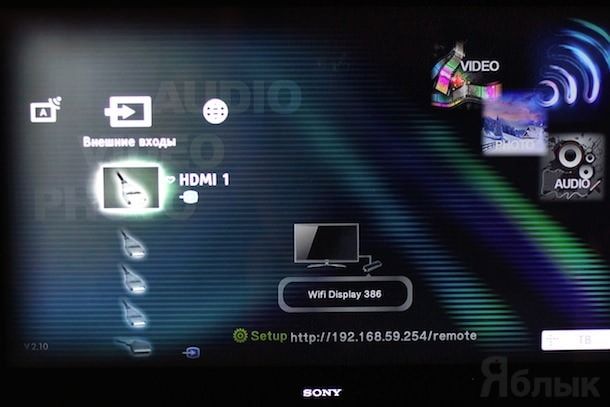 The advantage of this method is that the connection does not require additional devices (except for the transmitter in some cases) and is quite easy to configure. However, such programs do not know how to directly display the image from the iPhone (iPad) screen to the TV, but only transfer content from certain iOS applications and connected partner services. In addition, DLNA technology implies the use of the resources of the final output device (that is, the TV), which can affect the speed of work.
♥ BY TOPIC: How to teach iPhone to automatically turn on Power Saving Mode.
Wired connection
The vast majority of modern TVs are equipped with HDMI and / or VGA connectors, which allows you to create a wired connection between an iOS (iPadOS) device and a TV. Such a connection will allow you to directly broadcast the image from the smartphone screen in 1080p HD quality without the slightest delay. The data transfer speed will allow not only watching movies or photos, but also comfortably playing dynamic games, quickly typing text, etc. Using a wired connection, you do not need to install additional software and configure your smartphone – just connect the Lightning and HDMI / VGA ports.
What about the disadvantages of a wired connection? Firstly, it is wired, which in itself is not very convenient – if you want to show photos on a TV at a party, then you or the owner must have an appropriate adapter and cable.
Secondly, these toys are far from cheap – a Lightning-HDMI or Lightning-VGA adapter in the Russian online Apple Store costs 5 thousand rubles, a couple of thousand more will have to be paid for an HDMI or VGA cable. If desired, all this can be bought much cheaper in the vastness of AliExpress using this link.
♥ BY TOPIC: Tap on iPhone Cover – Take a screenshot: How to bind actions to tap on the back of an iPhone.
Apple TV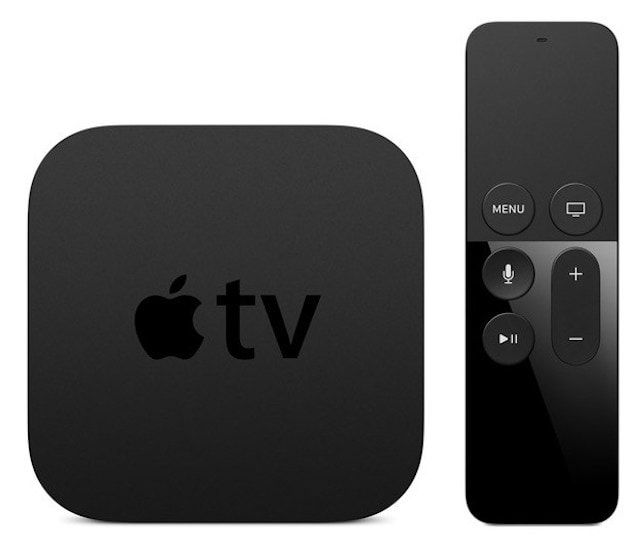 Connecting iPhone to a TV via Apple TV can be summed up in three words – fast, reliable, expensive. Naturally, it is unprofitable to spend 14 thousand rubles for a set-top box (buy an Apple TV) solely for displaying images from the iPhone or iPad screen on a TV, but in general, buying this device is unlikely to be unjustified.
We talked in detail about the capabilities of Apple TV in this article.
To start broadcasting content from iPhone or iPad to TV, you just need to follow a fairly simple procedure – go to the Control Center on your smartphone, press the button Screen Repeat and select the Apple TV prefix from the menu that appears.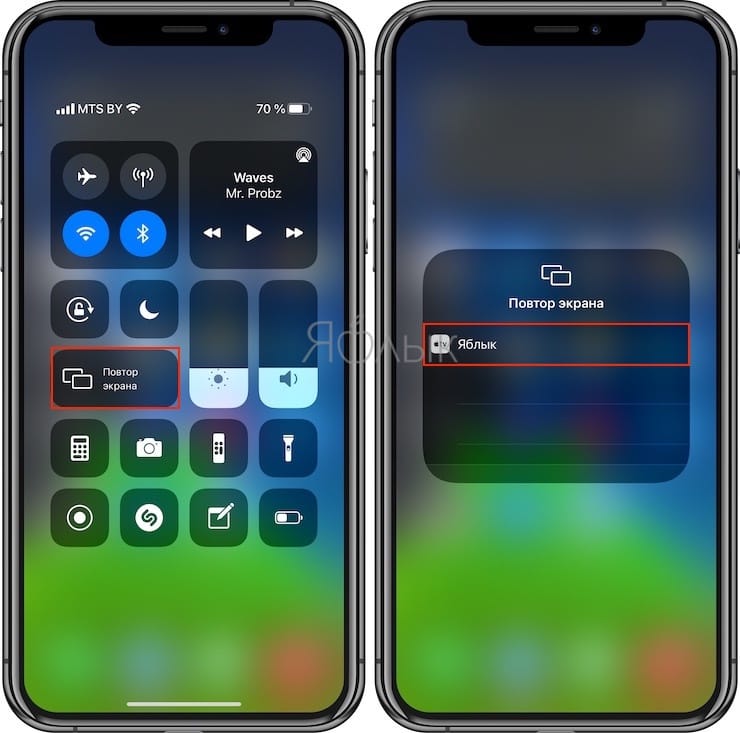 With this connection, the performance of the TV is not at all important – all resource-intensive processes will be performed by the set-top box.
See also:
[ad_2]