Not all users who sign up to receive iOS beta releases are developers. Among them are journalists testing new features, as well as ordinary people who just want to try the latest innovations (despite the mistakes). If you are tired of the constant notifications about the next beta update of iOS 14, then in this article we will tell you how to unsubscribe from them.
♥ BY TOPIC: How to quickly translate sites (web pages) in Safari on iPhone and iPad: 3 ways.
How to disable receiving updates for iOS 14 beta and go to official updates "for everyone"
1. Delete the beta profile "iOS Beta"
The first step is to remove the beta profile that you installed earlier when you first signed up for the iOS 14 beta. This profile allows your device to download and update iOS beta versions (and ignore regular public updates).
To remove it, open the stock application "Settings", tap the section "Basic" and scroll down to subsection "Profile"…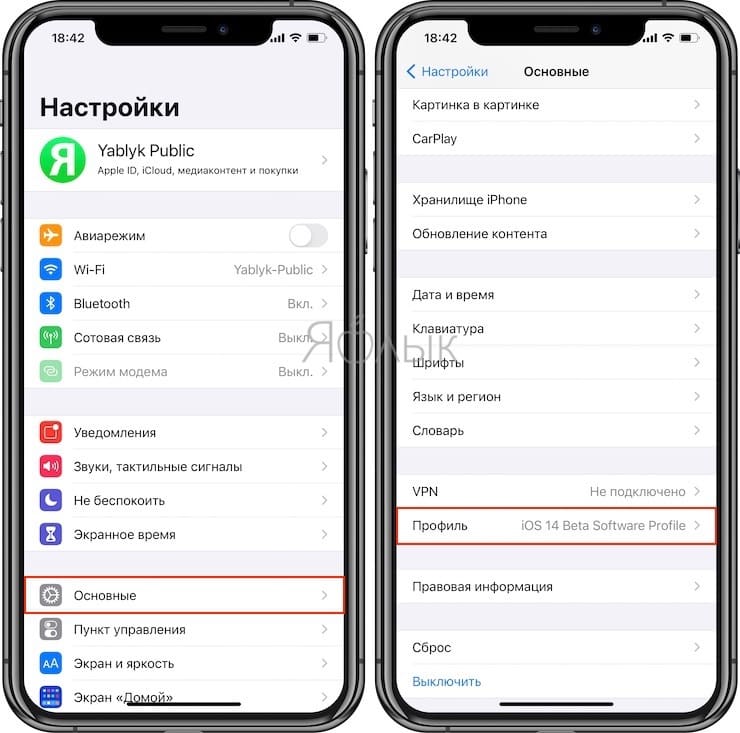 Here you will see the installed beta profile. Click on "Delete profile"to remove it.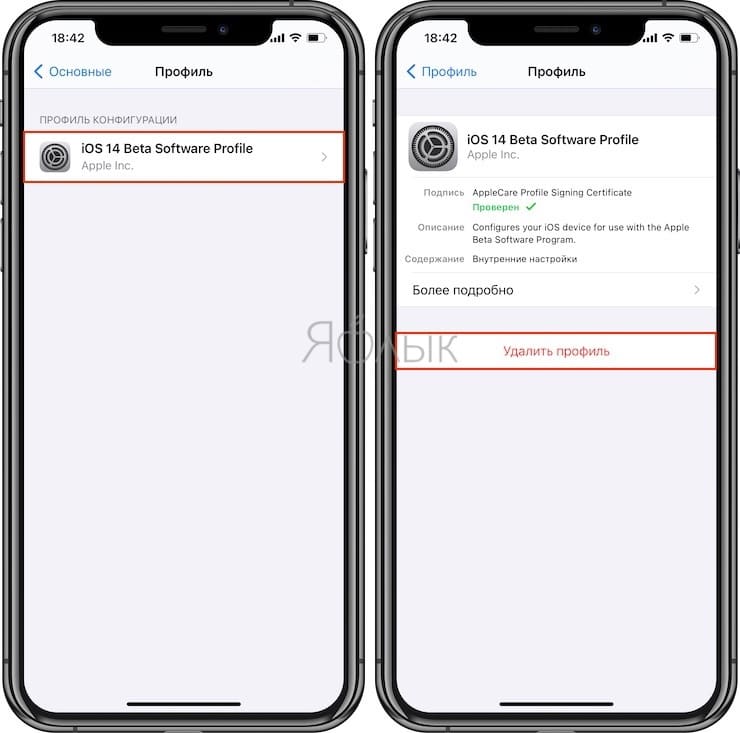 Enter the lock code and confirm the intention by pressing the button "Delete"…
♥ BY TOPIC: "Saving data", or how to enable saving of mobile traffic on the iPhone.
2. Reboot your device
Reboot your iPhone or iPad in any way. The above steps will reboot the software update mechanism, after which the device will start checking for regular updates.
♥ ON THIS TOPIC: How to save a website page in Safari on iPhone (iPad) for reading without the Internet: 5 ways.
3. Check for iOS update
After restarting your iPhone or iPad, launch the app again "Settings" → "General"then go to section "Software Update"… The system will check for updates, and if an update is available, you will receive a notification. Download and install the update as usual.
See also: