With the release of iOS 10, the limit on the number of open tabs in Safari on iPhone or iPad has disappeared. This celebration of life will definitely end for some users with a complete mess when working with the browser and further agony when trying to manually close a hundred pages. But there are also easier ways to deal with countless tabs.
♥ BY TOPIC: How to add a voice alert when iPhone or iPad is charging.
How to close all tabs in one click in Safari on iOS or iPadOS
1. Open the Safari browser on your iPhone or iPad (with iOS 10 or later);
2… Press and hold until a pop-up window appears on the tab switching button located in the lower right corner of the screen;
3… In the window that appears, click on the "Close tabs".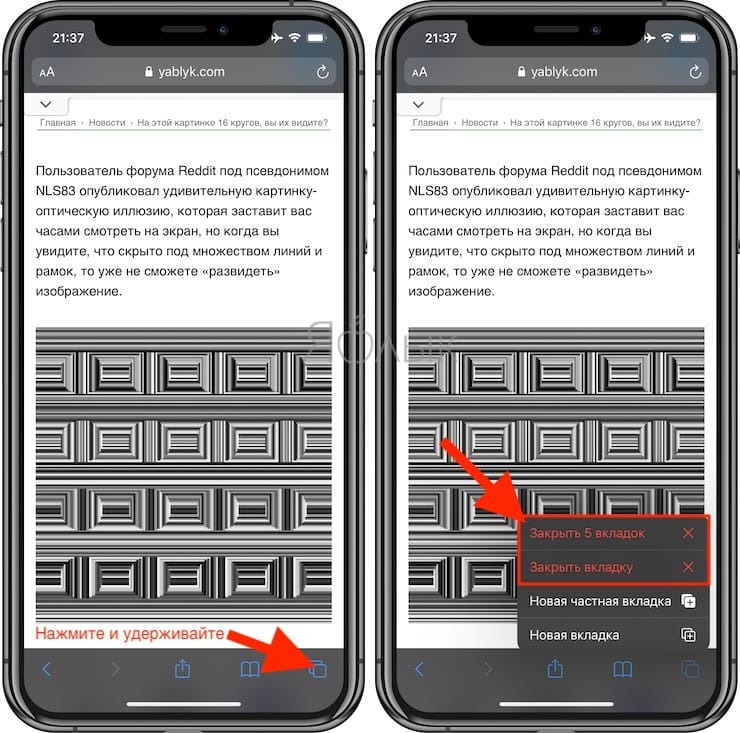 This method, albeit not the most obvious, is simple and effective. There is also an alternative option: if you have entered the tab switching mode and are viewing them, then after pressing and holding the "Close", As well as pressing the button"Close tabs»Achieve instant closing of all pages.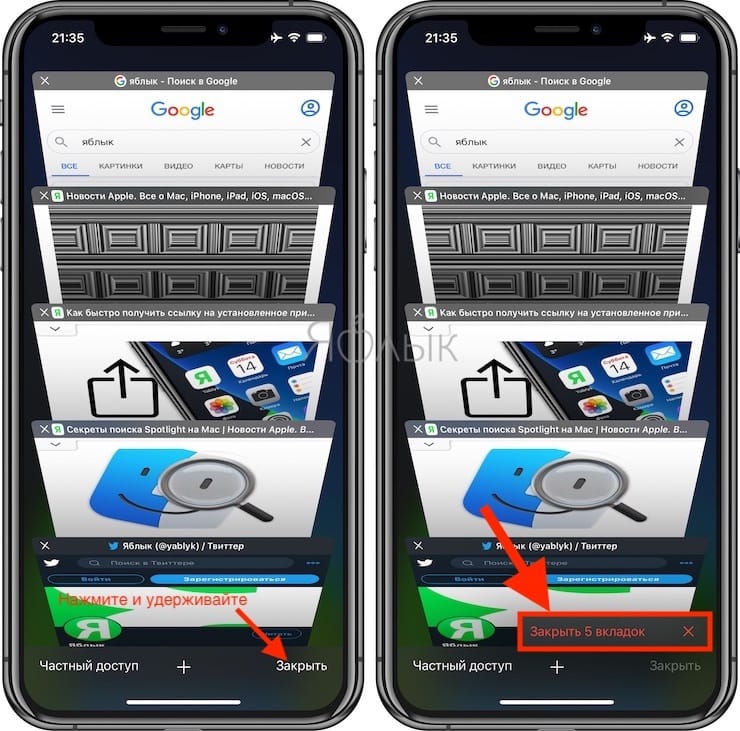 ♥ BY TOPIC: Themes for iPhone (new icons): how to change, where to download, how to make money on it.
How to set up automatic closing of open tabs in Safari on iPhone and iPad
And with the release of iOS 13, Safari has a function that allows you to automatically close open tabs after a certain time. To configure the function, follow the path: Preferences -> Safari -> Closing Tabs and set the required time period (one day later, one week later, one month later).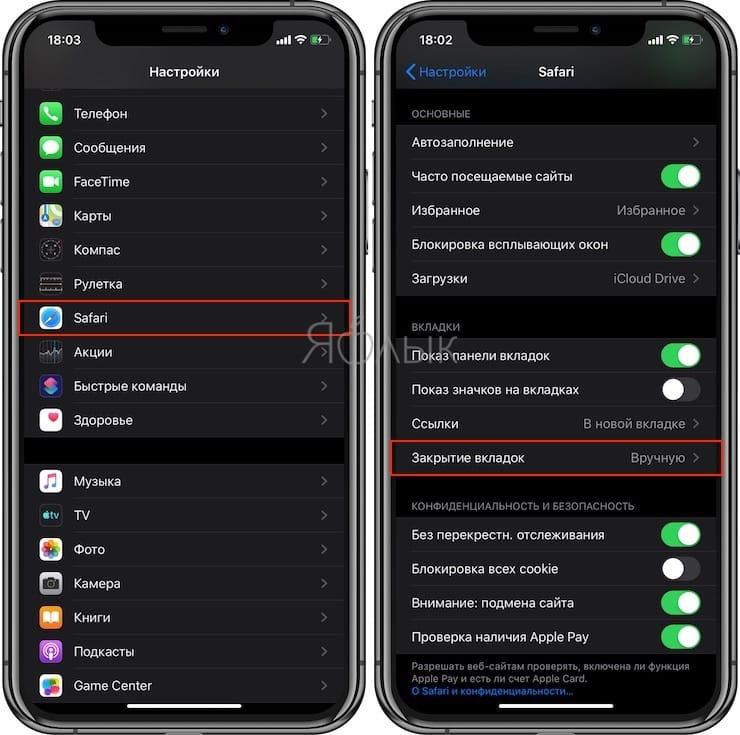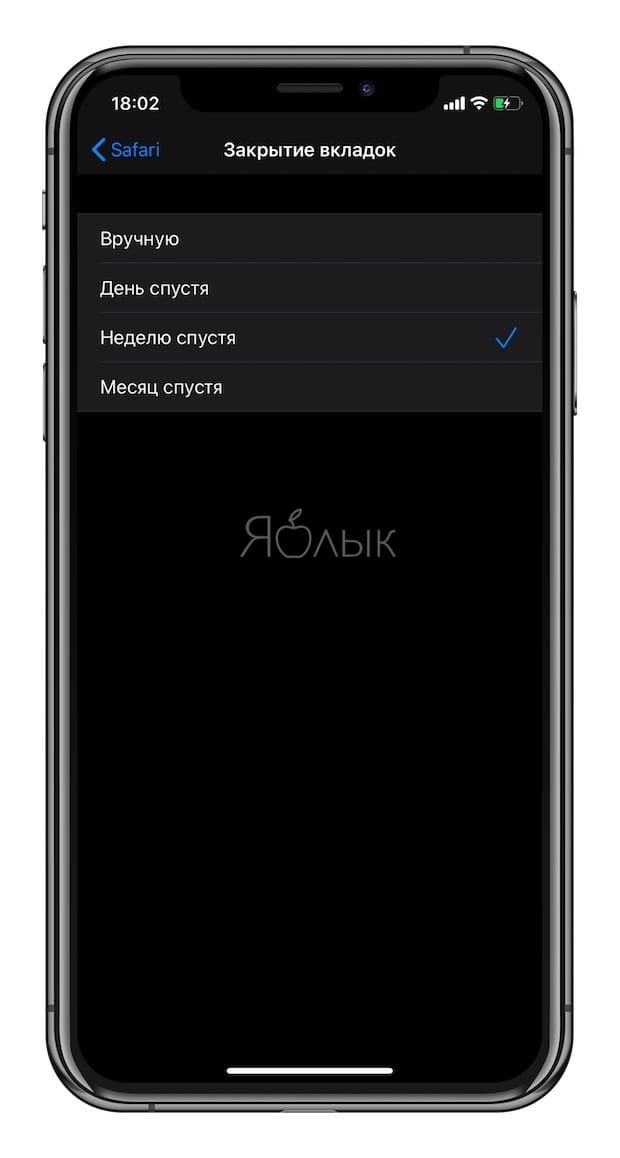 See also: