Sooner or later, any active user of Telegram may face an interesting problem – the device's drive turned out to be full, although no large files were placed. And it's all the fault of our favorite messengers, which not only transmit us huge amounts of information, but also store it. This problem is especially critical for Telegram. After all, this messenger transmits a lot of photo and video content, archives, books and other information. You will be surprised, but Telegram with its files can occupy several gigabytes on the disk!
♥ BY THEME: Picture-in-picture mode on iPhone: how to turn it on and use.
What happens if you delete the cache in Telegram?
It seems reasonable to want to clear the Telegram cache, but then what happens to your important files stored inside? Don't be afraid. All contacts, private chats, groups and channels will remain intact. The messages sent via Telegram will also be saved, because files are not stored locally, but in a cloud service. A copy lost during cleaning can always be restored in the chat or channel where it was originally located.
Clearing the cache in Telegram means deleting downloaded files, videos and photos on the device with the ability to re-download them if necessary.
If you have a vague idea of ​​what the application cache is, and where it is located at all, then we will tell you about it. This way you can clear Telegram temporary data on your smartphone and computer. In addition, we will give some tips on how to set up the messenger and teach it to save valuable space.
But why does the cache take up so much space at all? This is due to the fact that all information downloaded or sent in the messenger is saved on the phone or computer. The cache is needed for quick access to files without reloading them. In fact, everything we viewed on Telegram is stored in hidden application folders, ruthlessly disposing of space. Fortunately, the Telegram cache can always be cleared.
♥ BY THEME: In iOS, at the top of the screen, a green or orange indicator lights up: what are they for?
How to clear Telegram cache in mobile app on iPhone, iPad or Android
1. Open the Telegram app on your iPhone, iPad or Android and go to the "Settings".
2. Go to the section "Data and memory".
3. Click on the item "Memory usage" In chapter "Network and cache usage".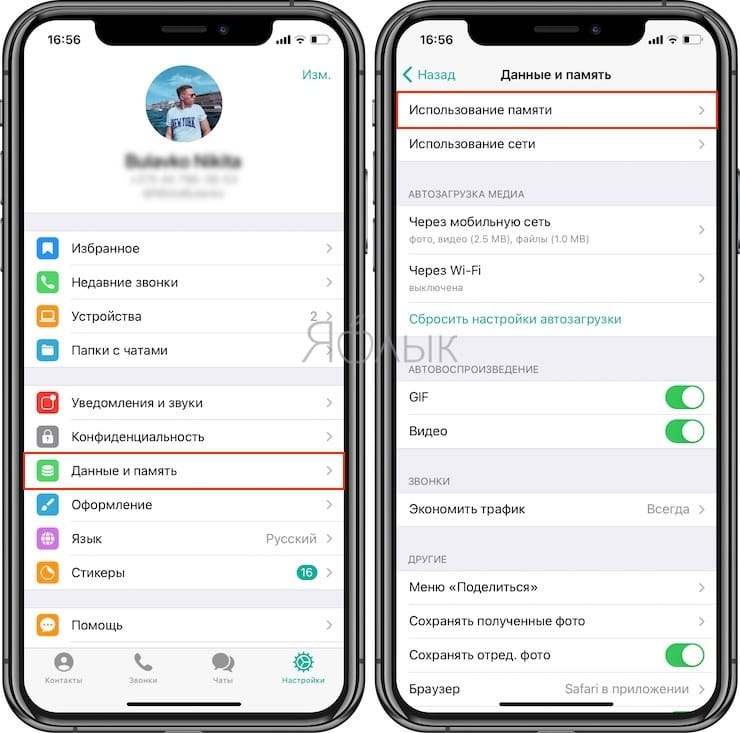 4. Select "Clear cache".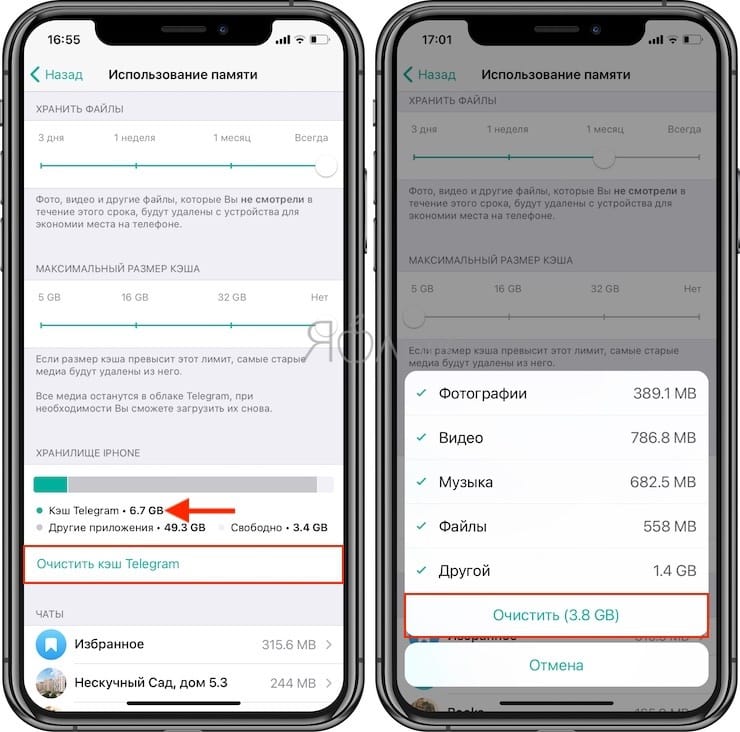 Please note that before deleting, you will be asked to clarify which types of files need to be deleted. You can delete photos, files or other documents by checking the corresponding checkboxes. This is very useful if you want to keep, for example, the files sent to you, but get rid of old photos from various channels.
♥ BY THEME: Who has the most Instagram followers – 40 most popular accounts.
How to set up cache storage in Telegram?
If Telegram is an important working tool for you, then you probably constantly communicate in chats and read numerous channels. But in this case, clearing the application cache is a temporary solution. After a while, the problem with the free space of the drive reappears. Try to optimize Telegram settings (these Telegram parameters are almost identical in the application for mobile devices and the computer version of the messenger):
1. Set storage limits and automatic cache deletion along the way Settings → Data & Memory → Memory Usage… Here you can also choose how long to store downloaded (viewed) media. The following setting options are offered: 3 days, 1 week, 1 month and Always… On the same screen, you can set the limit for the saved cache: 5 GB, 16 GB, 32 GB and No…
2. Refuse to save the photo on your mobile device. To do this go to Settings → "Data and Memory" → Save Received Photos and deactivate all sources.
3. Refuse to autoload media files. You can also find such an item in the section "Data and memory»Menu«Settings". Avoid downloading media files both on mobile networks and while roaming over Wi-Fi networks. Disabling these types of autoloads will have a great impact on Telegram cache optimization.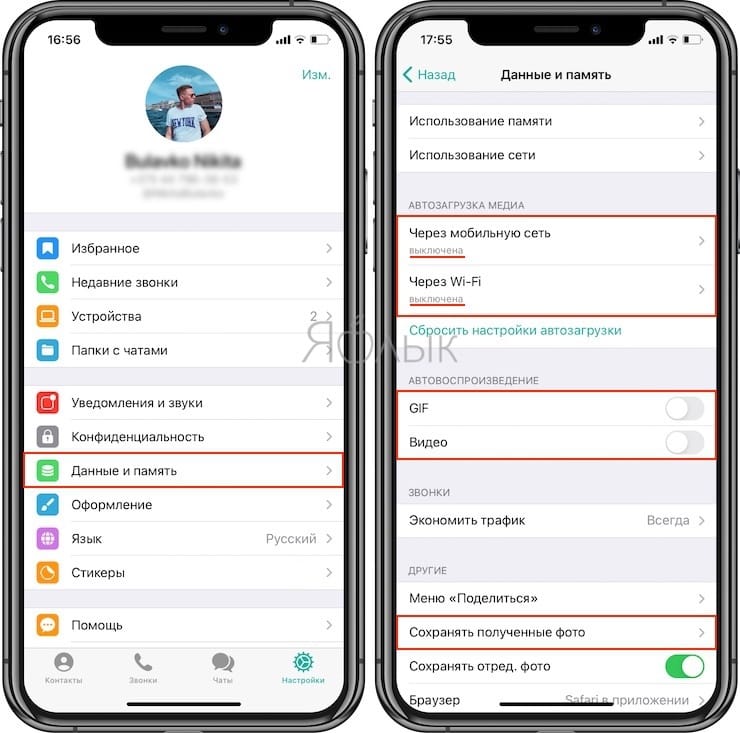 4. Disable video and GIF autoplay on your device. Of all types of media, these are the most voluminous. You can change the automatic media download mode in the same section "Data and memory".
♥ BY THEME: Are magnets dangerous for smartphones, SSDs, USB sticks and hard drives on computers?
How to clear Telegram cache on Mac and Windows
If you use the web version of the messenger, then clearing its cache is very easy. You just need to delete your browser history. Telegram-related files will be deleted together with data from other sites. If you are using a separate application, then you will have to do the following:
1. In the application, open the menu "Settings".
2. In the section "Data and memory"Select the item"Memory usage".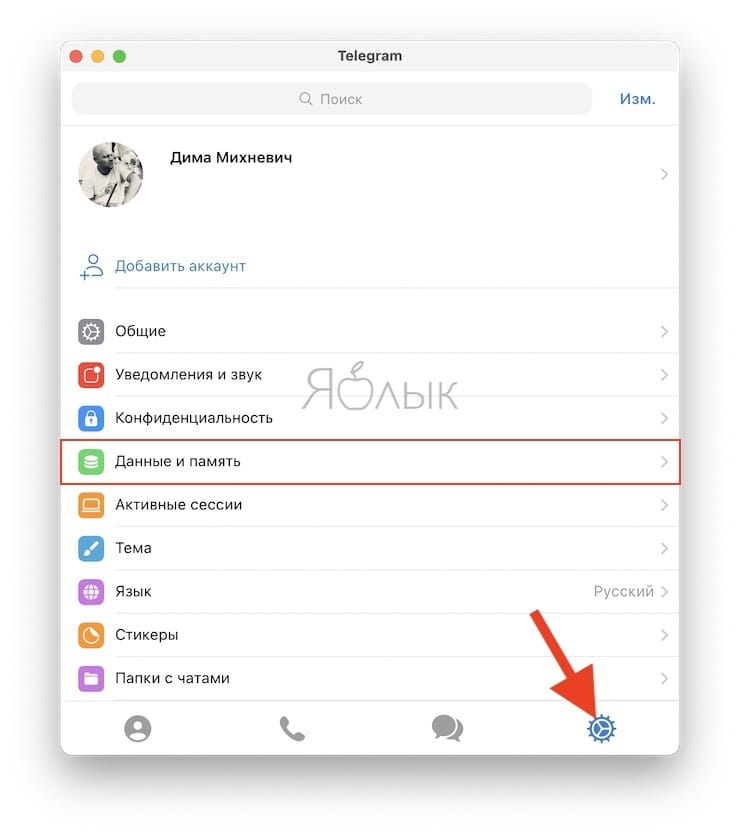 3. You will see an information window about which files are in the application cache and how long they take. In the same window, you can set limits on the size of the entire cache, a limit for media and automatic cleaning, taking into account the retention period of items.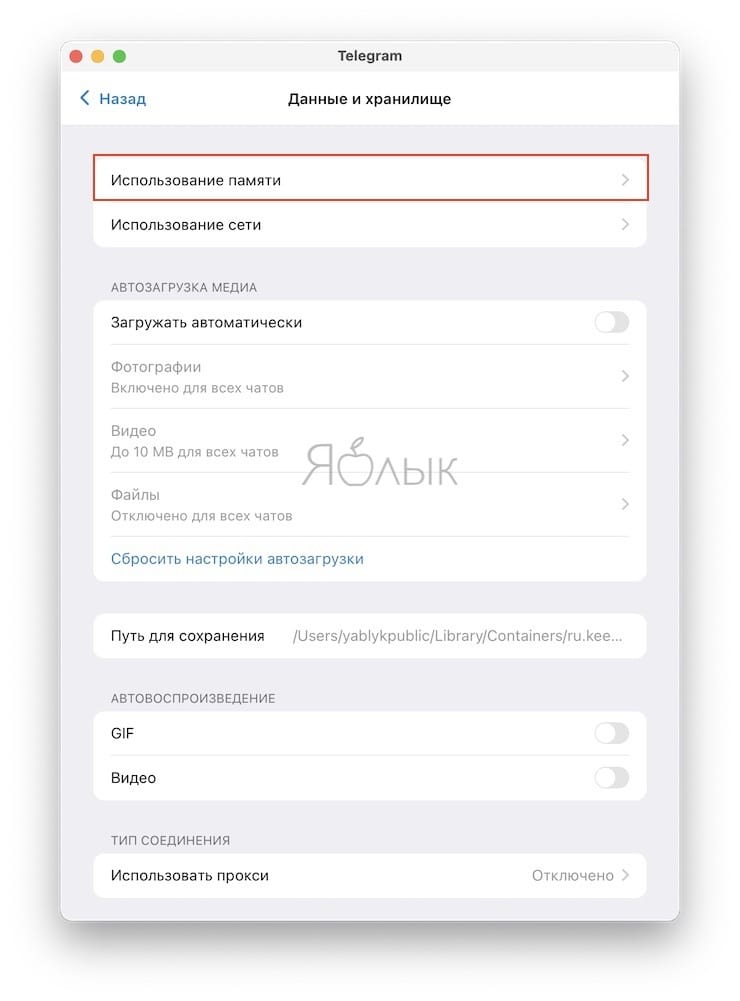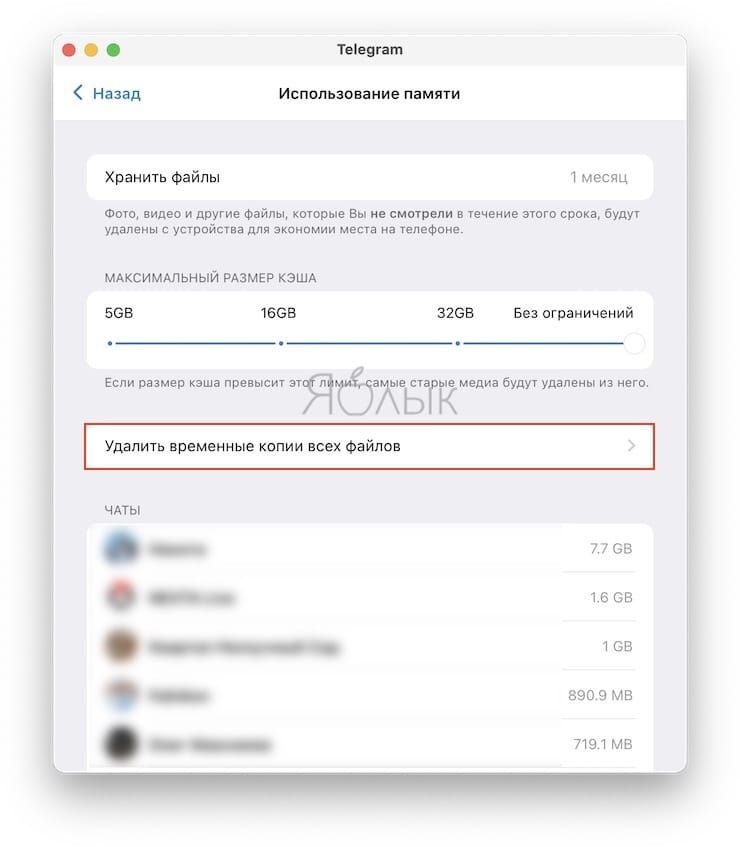 4. Click "Delete temporary copies of all files"To clear the Telegram cache on your computer.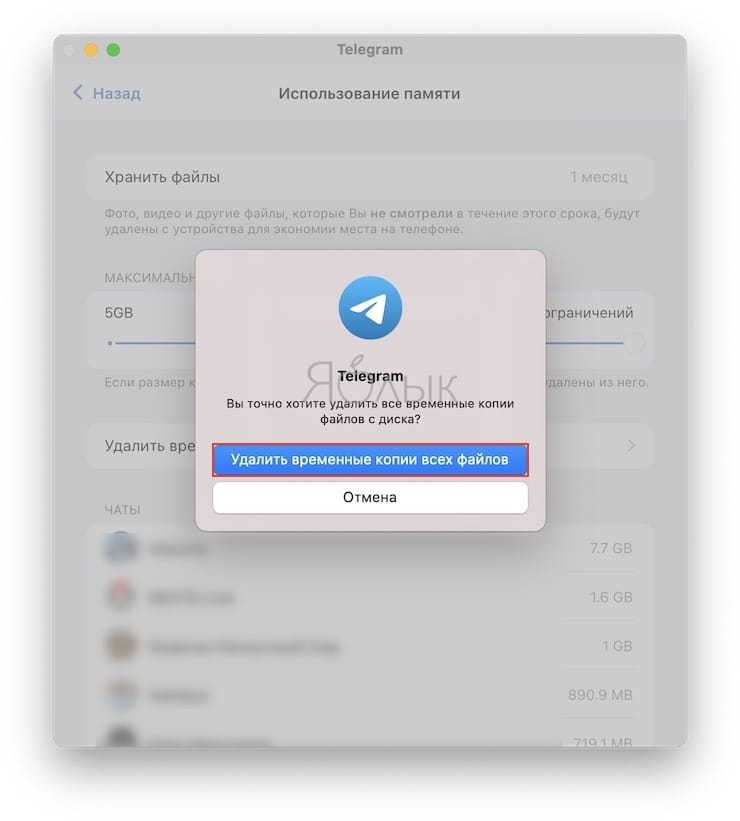 See also: