[ad_1]

For macOS, it's par for the course to use part of a user's hard drive for day-to-day operations. Your web browser is constantly downloading new data, which it then stores to speed up loading in future sessions. Applications such as video editors and iTunes (Music app) also store a cache of exported files and album art.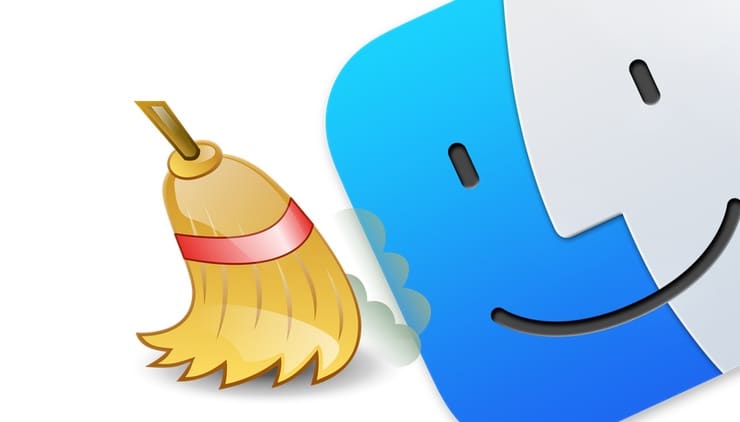 ♥ ON TOPIC: How to delete files on macOS bypassing the trash.
However, you may be surprised to find out how much hard drive space can be restored by deleting unnecessary files, if you know exactly where to look for them. At the same time, such manipulations with disk space should be carried out with caution.
Below will be described in detail how and why to clear the cache on macOS. In addition, we will look at several applications that make this process easier.
♥ ON TOPIC: The most difficult passwords: how to come up with the right ones and not forget them – 2 tips from a hacker.
Video:
What is a cache and why delete it?
The cache is basically temporary files created by the operating system and applications used. For example, these can be temporary files such as images and HTML documents created by a web browser, messenger clients (Vkontakte, Twitter, Viber, Skype, etc.).
If the user edits a lot of photos and videos, he may notice that the editor also saves temporary data that is placed on the hard drive. In addition, video editors with the function of displaying applied effects during editing do not always delete such files at the end of work.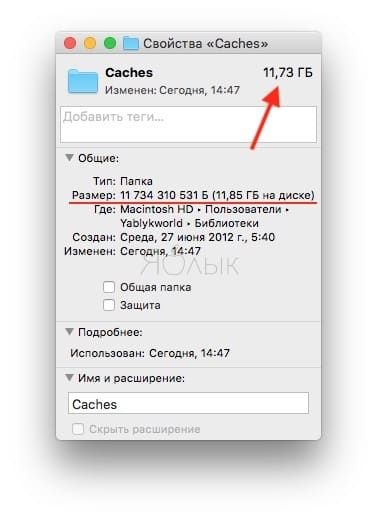 The cache of most applications is too small to pay attention to. System components such as Spotlight, Contacts, and Maps create relatively small caches that won't free up much hard drive space even if they are removed.
There is one important point to note here: deleting caches is not necessary at all… If you do not urgently need to free up space on your hard drive, and at the same time you are constantly using many different applications and files, it is better to leave a cache to speed up your Mac. In addition, many applications clear their cache on their own or have an option for manual clearing.
Clear cache button in Tweetbot app: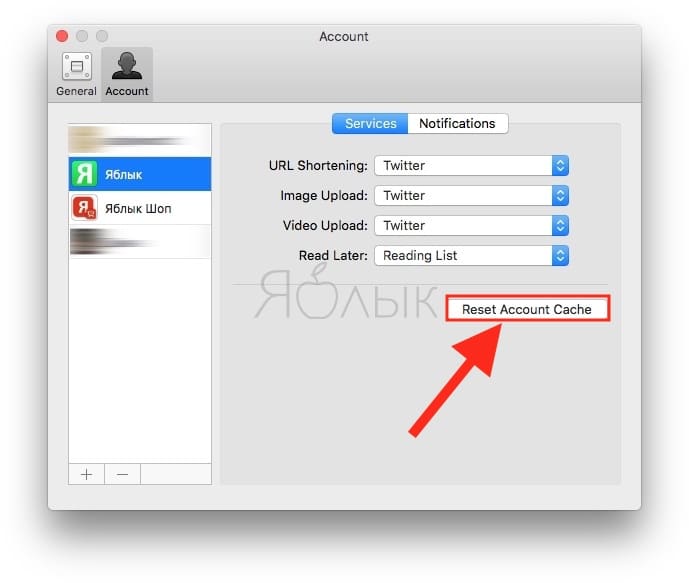 Cache delete button in the VK Messenger application (Official Vkontakte client for Mac):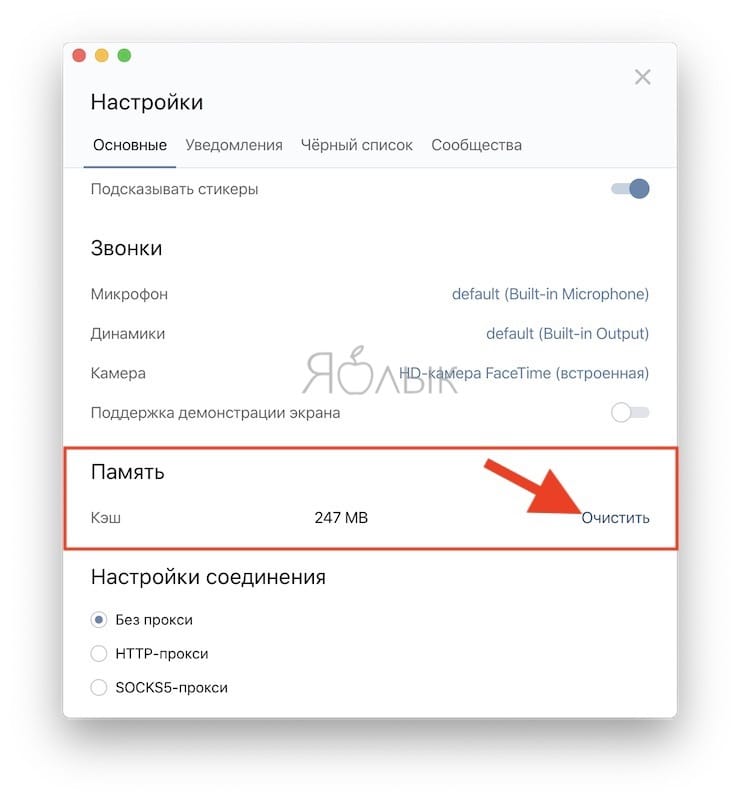 However, in addition to the desire to free up space, there may be other reasons for deleting caches, in particular:
Fix issues with web pages loading outdated data.
Removal of personal data stored on websites and applications.
Force deletion of obsolete cached information in the application.
Important! back up your files first.
It is recommended that you back up your Mac files regularly, either using Apple's Time Machine application or using a third-party backup tool or online services. Starting to clean up the Library folder, there is always a risk of breaking something important.
Although most applications do not typically store critical information in a cache, it is possible that deleting a file will result in unwanted data loss and program malfunction. With a recent backup, you can easily restore your cache folders if something does go wrong.
♥ ON TOPIC: 10 macOS features everyone should know.
How to Clear Safari Cache on Mac
Clearing the cache in Safari is very simple:
1. Launch the Safari browser and go to the menu bar along the path Safari → "Settings"…
2. Open a tab "Additions" and check the box next to "Show Develop menu in menu bar"…
3. Close the window "Settings", then select the menu "Development" in the menu bar.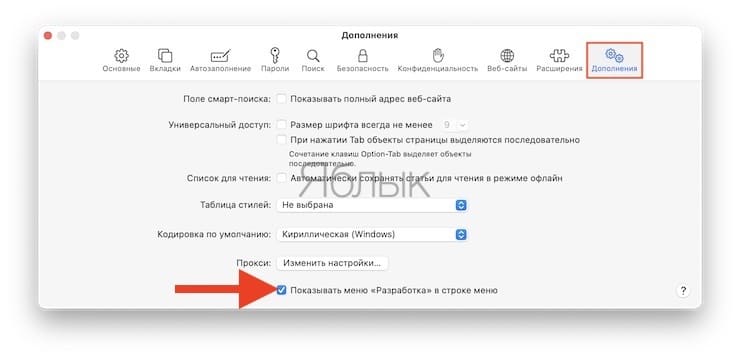 4. Menu "Development" select "Clear caches »…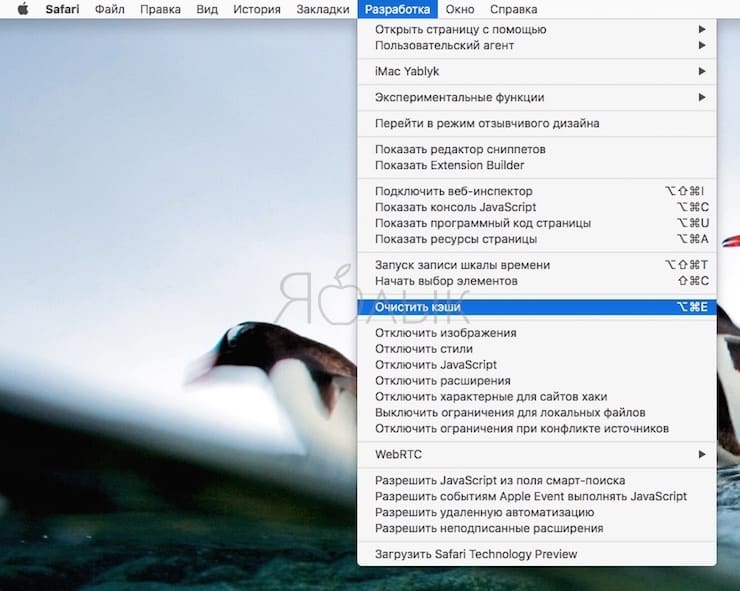 Note: This method is somewhat more radical than the simple history clearing available through Safari → "Story" → "Clear the history"… At the same time, clearing the cache in development mode does not delete personal information, except for that stored in temporary files (history, bookmarks, folder "Downloads" etc. will not be deleted).
♥ ON TOPIC: Clean installation of macOS, or how to reinstall (restore factory settings) Mac.
Clearing the Mac System Cache (macOS)
In order to clear the cache of your account, do the following:
1. Launch Finder, then click "Transition" → "Go to Folder" in the menu bar at the top of the screen.
2. Enter the string in the field that appears ~/Library/Caches and press OK…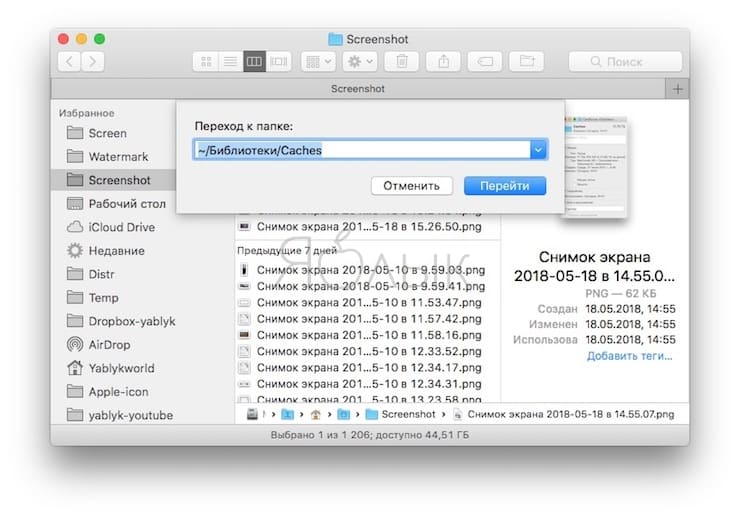 3. Select the files and folders you want to delete and drag them to the trash. Don't worry, deleting all contents of the folder Caches it won't lead to anything bad.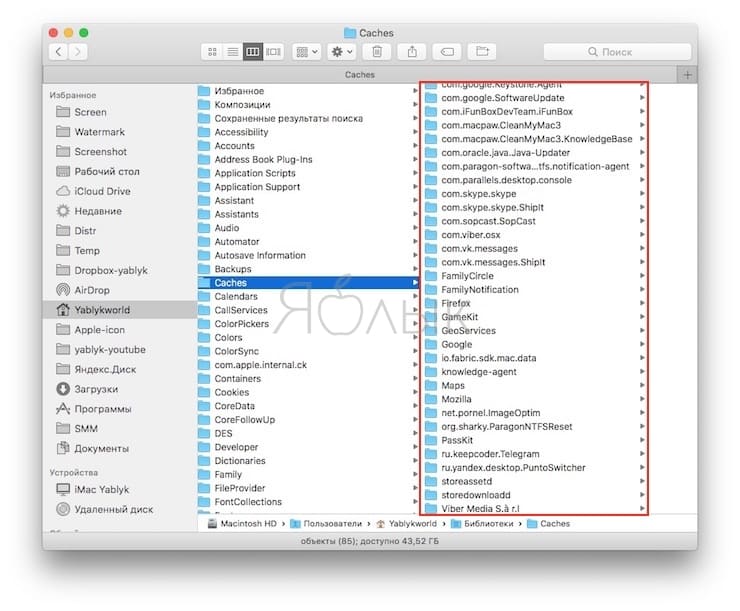 4. Reclaim free space by right-clicking the trash bin in the Dock and selecting "Empty trash"…
If you want to delete caches associated with another user account, you need to change to that user's cache directory. This can be done by changing the folder location in the second step to /Users/Username/Libraries/Caches – replacing "Username" the name of the corresponding user account.
To clear system caches that are shared by multiple accounts, go to /System/Libraries/Caches…
♥ ON TOPIC: How to hide files and folders on Mac (macOS) from outsiders: 3 ways.
Apps to Clear Cache on Mac
You can, of course, waste time deleting caches manually, but why, if there are applications that will do it for you. The beauty of these apps is that they tend to do a lot more than what is expected of them. Such programs also do a great job of freeing up disk space.
CleanMyMac X – a powerful program that allows you to clear the cache in one click. This tool will remove caches and find other junk files on macOS such as outdated backups and just large files.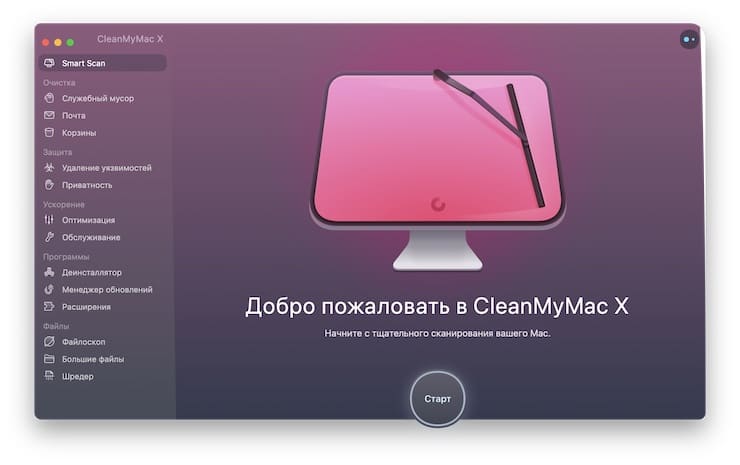 OnyX is a powerful free tool that provides easy deletion of caches. Download the version for your operating system and run the application. Let the program analyze your boot disk and then go to the tab "Service"… Specify what you want to remove, and then click "Run"…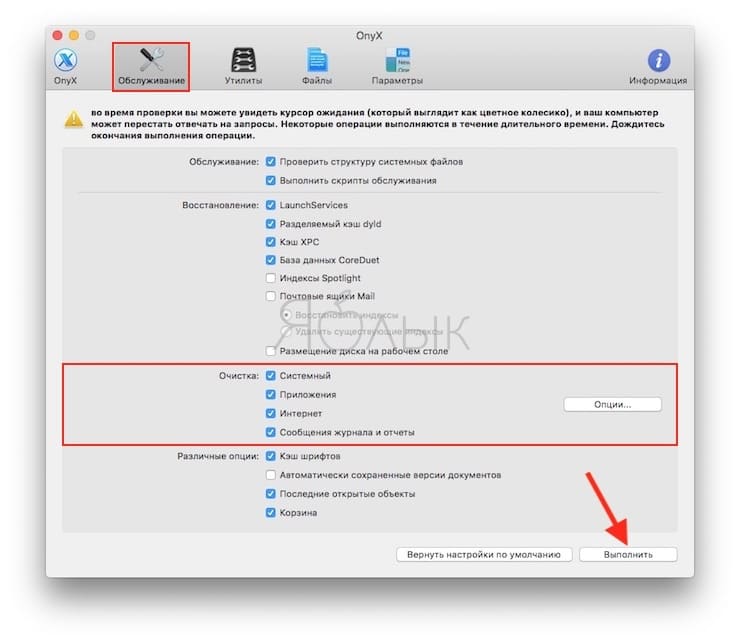 CCleaner – not having such wide functionality as OnyX, a tool for clearing caches. Download and install the app, then click "Analyze"so that CCleaner finds as much potential free space as possible (including caches). Then you can click Run Cleaner to delete the selected objects.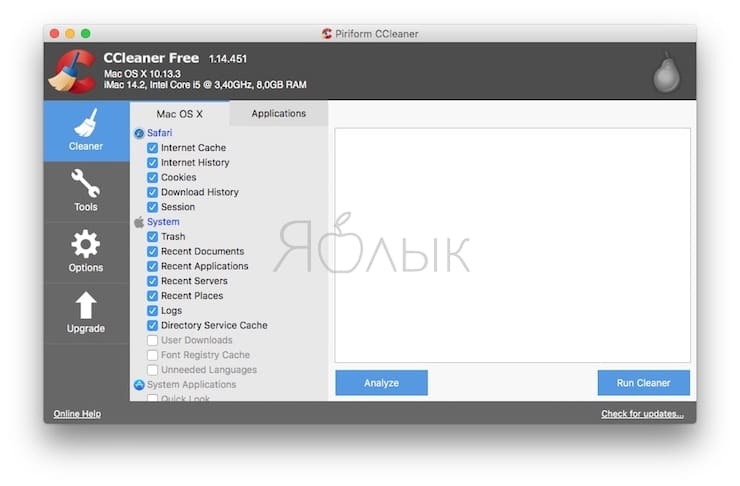 ♥ ON TOPIC: How to remove a flash drive, removable disk (drive), etc. on macOS (7 ways).
As a rule, clearing the cache is not worth it at all.
If your disk space is not full, or if you do not intend to delete the cache of a particular application, these files in Mac are best left alone. There are many ways to free up free space on macOS without having to delete caches.
For example, you can move your libraries and device backups to another location, remove unnecessary large files, or add more storage space to your MacBook.
See also:
[ad_2]