WatchOS has a feature that automatically turns off all notifications during a workout and deactivates Do Not Disturb when your workout ends.
♥ BY TOPIC: How to automatically and manually stop a workout on Apple Watch.
It is turned off by default, but you can easily activate it so that nothing distracts you from jogging or exercising on the machines. Below we will tell you how to do this.
Turn on and off Do not disturb during training only possible through the companion app "Clock" on an iPhone with iOS 11 or later. Do it directly in "Settings" on the Apple Watch itself is not possible.
♥ BY TOPIC: How to connect Apple Watch to trainers and treadmills.
How to Automatically Activate Do Not Disturb Mode on Apple Watch During Sports Workout
one… Open the application "Watch"On the iPhone.
2… Click on the "My watch"At the bottom of the screen.
3… Choose a section "The main"And go to the menu"Do not disturb".
4… Move the switch next to the option "Do not disturb during training"To position"On".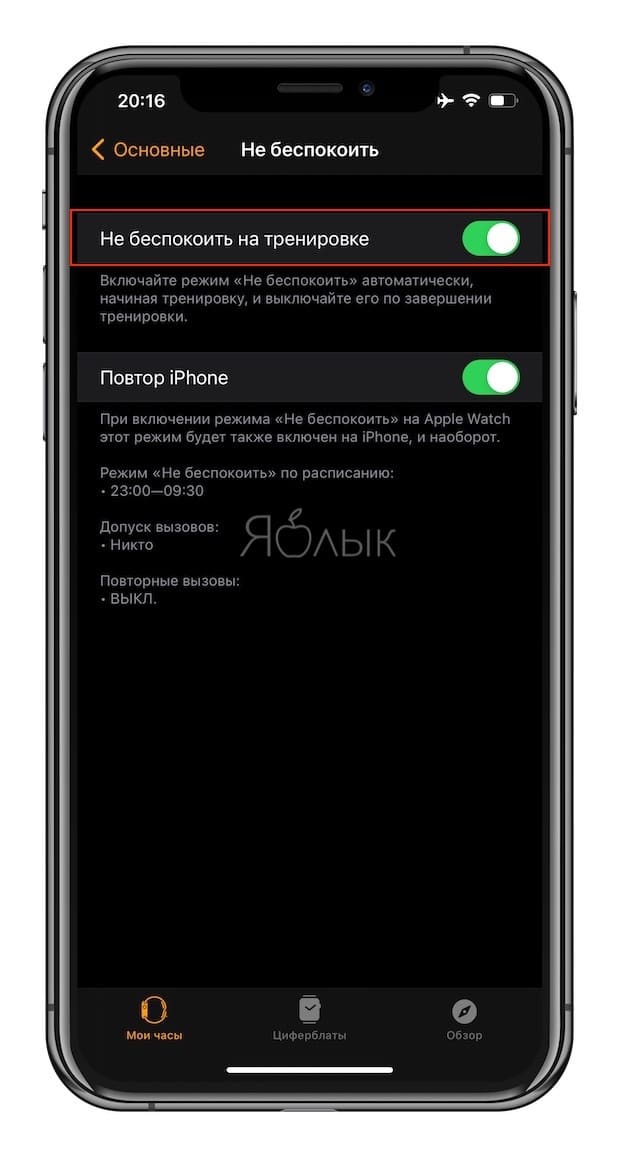 According to the description of the function in the application itself, it automatically turns on the "Do not disturb»During workouts and turns off when they end.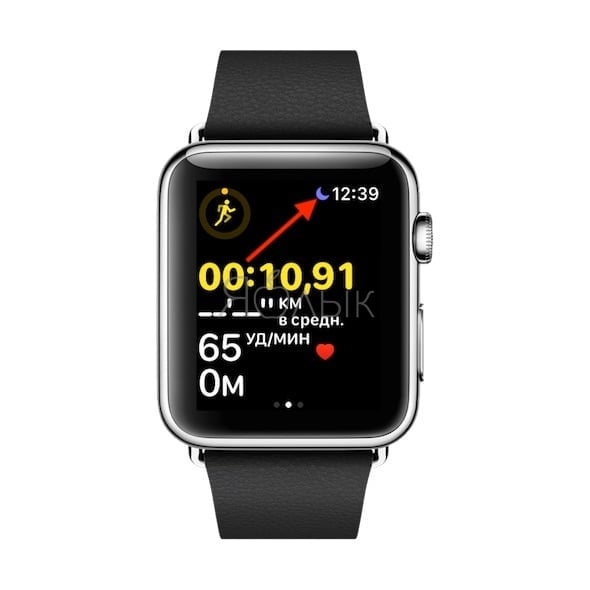 With activated function Do not disturb during training you won't be bothered by text messages or other notifications while you sit in the lotus position, swing the iron, run in the fresh air or listen to motivational tapes.
When your workout is over, Apple Watch will automatically turn off mode "Do not disturb"… To view the notifications received during the workout, simply swipe down from the top of the screen.
See also: