"HoPiKo"- the popular" 8-bit "platformer from the studio Laser Dog. The plot is uncomplicated – the Nanobite virus breaks free, which poses a threat to the entire virtual reality. In order to protect the world from danger, the main character enters the game.
Download HoPiKo for iPhone and iPad (App Store)
Its task is to move non-stop on high-speed platforms. HoPiKo, on which, in fact, the fate of the virtual space depends. Upon hitting each of these platforms, the game is saved.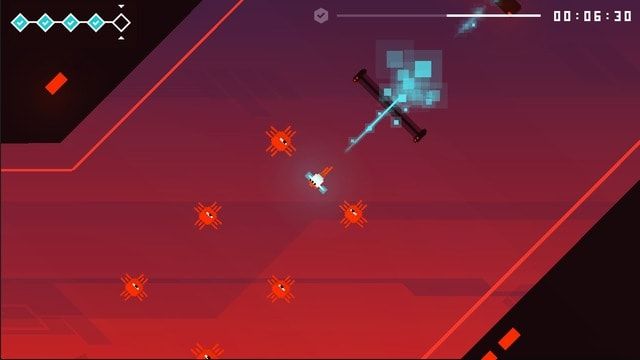 IN "HoPiKo»More than a hundred challenging levels, each of which is drawn by hand. The visual range is made in retro style. The developers emphasize a special, maximally simplified management. In general, the game is an excellent time killer that will allow you to pass the time during breaks at work, on public transport, queues, etc.
♥ BY THEME: The best games for iPhone and iPad according to Yablyk.com: 100 most-most.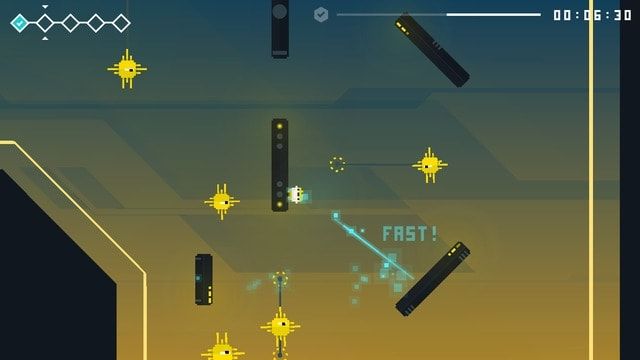 It is also worth mentioning the support of the table of results, thanks to which you can compete in passing with others and users. The developers have chosen chiptune (8-bit music) as the musical accompaniment for their game.
Despite the fact that there is no shortage of games of this genre in the App Store, "HoPiKo" stands out from the crowd for its outstanding quality. In it you will find a wonderful combination of simple controls and hardcore gameplay, decorated in a retro style. The game is guaranteed to involve users in the process and will surely cause nostalgia for more experienced gamers.
Download HoPiKo for iPhone and iPad (App Store)
See also: