Almost every owner of any device with access to the Internet is registered in the Vkontakte social network, and some spend more time on it than talking with friends and family. However, even such inveterate users do not know many interesting features of the service.
♥ BY TOPIC: What's the difference between JPEG, GIF, PNG, RAW, BMP, TIFF?
VKontakte is one of the most popular social networks in Russia, which constantly offers innovations and adds interesting functions. Many users do not even suspect that the social network can be used not only for its intended purpose for communication or listening to music, but for other important things. Below we will consider several not too well-known, but very useful functions of VKontakte.
In this material, we will describe 10 secrets of Vkontakte that do not require any skills, knowledge of the basics of programming or installation of additional software, all the "life hacks" below are tested and work at the time of writing.
♥ BY TOPIC: How to download a video from VK (VKontakte) to an iPhone or iPad and watch without the Internet.
Dialogue with yourself ("Private messages" tab)
To some, the ability to send messages to yourself may seem like a rather strange function, but this is only at first glance. In fact, the functionality can replace several services at once. For example, serve as a virtual diary / notepad where you can jot down notes for the future, important reminders, or simply express your thoughts. In addition, you can first send tricky or funny posts to yourself, and then evaluate whether it is worth sharing them with other users.
Dialogue with yourself can also be used as free and unlimited storage. You can upload files of any size to the "storage" (movies, abstracts, archives, etc.), and then download them on another device. Writing a message to yourself does not require any extra effort – you just need to enter your name in the dialog search and select a contact.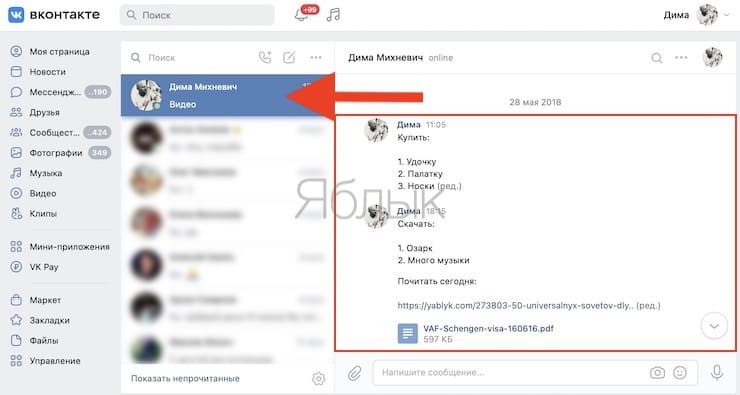 ♥ BY TOPIC: The most expensive paintings in the world and why they cost so much: TOP-50.
Search for books and stories (Files tab)
VKontakte provides an opportunity to search not only for films and TV series, but also for books or other text materials. To do this, you just need to open the "Files" tab in the left column under the "Messages" and "Groups" sections. If the tab is not displayed on the screen, hover the mouse cursor over any item in the left menu and click on the gear icon that appears. Next, find the "Files" item in the menu and check the box.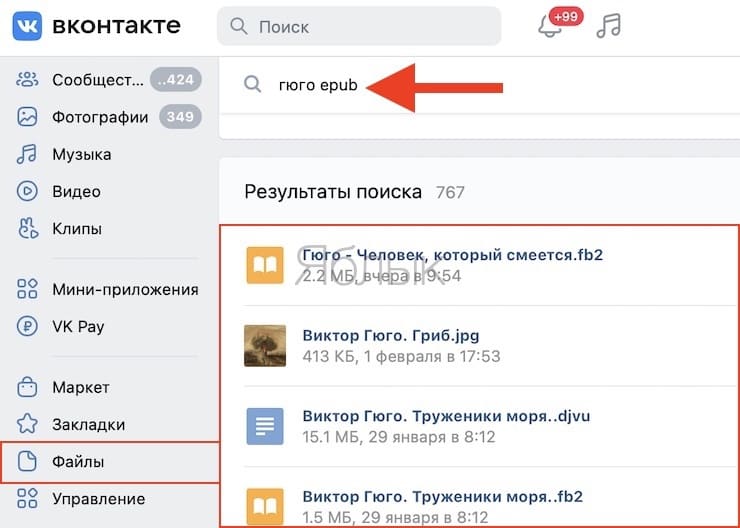 Open the tab and enter the title of the book you want in the search bar. Due to the requirements for observance of copyright, many works are removed from the social network, however, if you are interested in classical works, there should be no problems when searching. Moreover, the works are available in different formats, including epub for iPhone and iPad, fb2 for e-readers, PDF, doc, etc.
♥ BY TOPIC: The deepest holes in the world.
Encrypted calls (Private Messages tab)
The ability to call each other through the iOS and Android application appeared on the social network quite recently – in April of this year. According to the developers, all calls are protected with end-to-end encryption, so neither hackers nor special services can gain access to your conversations. In order to use this function, you need to go into the dialogue with the selected users and click on the handset icon in the upper right corner. The function is quite simple and almost any user can figure out how it works.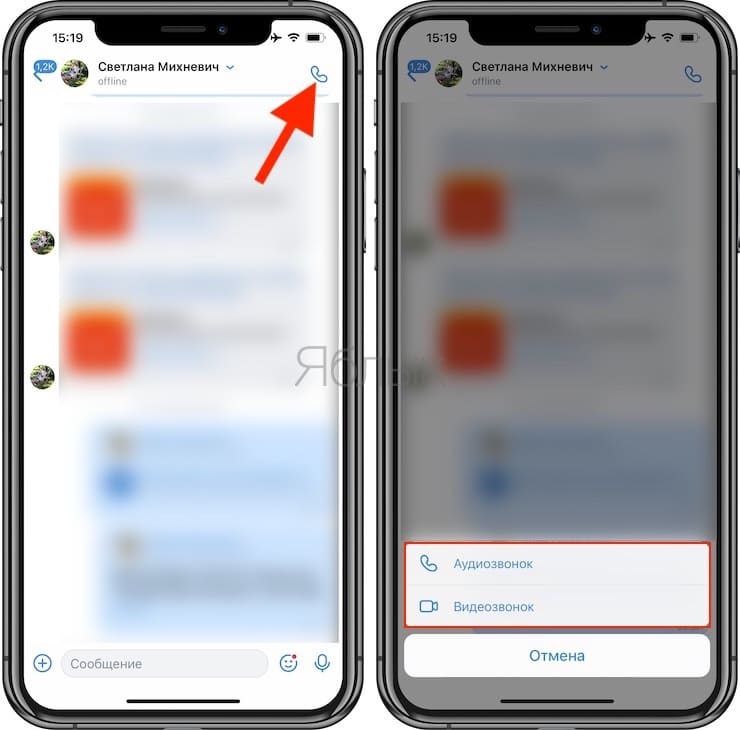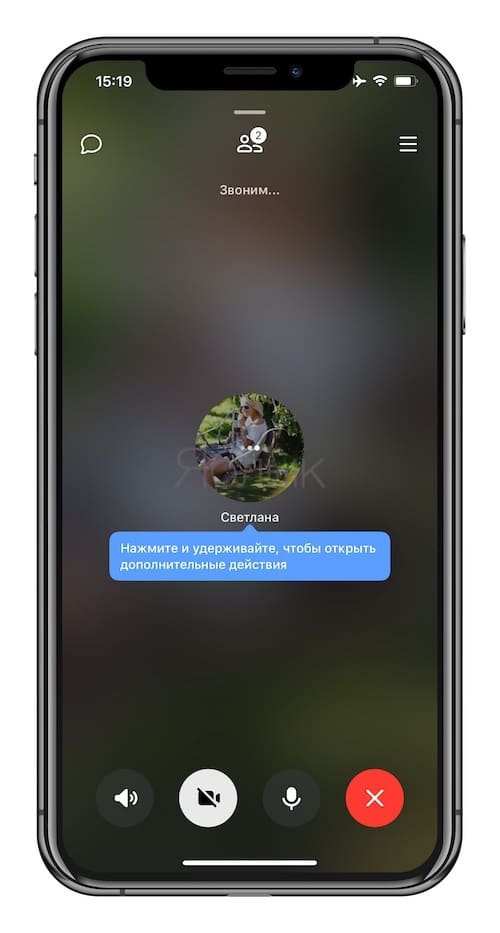 ♥ BY TOPIC: You probably don't know the first names of the companies Sony, Google, Ebay, Nintendo, Megafon, Firefox, etc.
Strikethrough text and blank messages (Direct Messages tab)
In "VKontakte" it is possible to send an absolutely empty message. In order to send such a message, you need to enter a special set of characters:
This function can be used, for example, to prank your friends who will not understand what kind of message it is and what it is for.
You can send messages with strikethrough text using the character set. The main nuance is that these symbols
̶
you need to put in front of each letter, so that creating a message in several crossed out sentences will become a rather laborious process, although you will have enough patience to write one word.
Example: the crossed out word Yablyk looks like this:
& # 0822; I & # 0822; B & # 0822; L & # 0822; S & # 0822; K

♥ BY TOPIC: Famous artists of the "freak circus": people with amazing anatomical disabilities.
Changing the language to "pre-revolutionary" or "Soviet" (section "Settings")
Old-timers of VKontakte probably remember that sometimes the site temporarily changed its design in honor of certain holidays – some elements were painted in certain colors, and the language changed to pre-revolutionary or Soviet. The opportunity to change the language still exists. To do this, you need to click on your mini-avatar in the upper right corner of your profile and in the section "Settings" select item "Tongue"…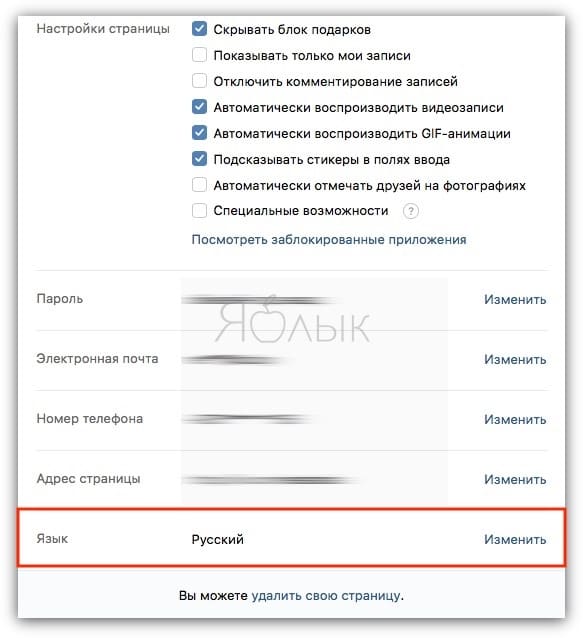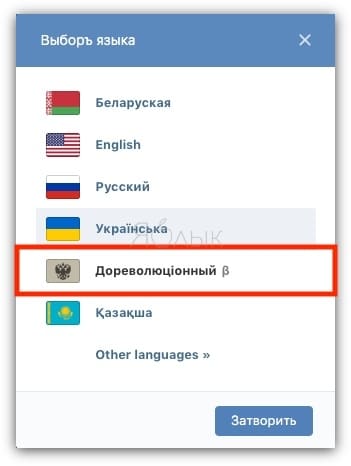 Next, select from the menu "Pre-revolutionary" or "Soviet" tongue.
♥ BY TOPIC: What animals and birds live the longest on the planet: Top 10.
Forgery of correspondence
This method is often used by various fraudsters, but it is quite suitable for making fun of a friend. So:
one. We open a dialogue with any user.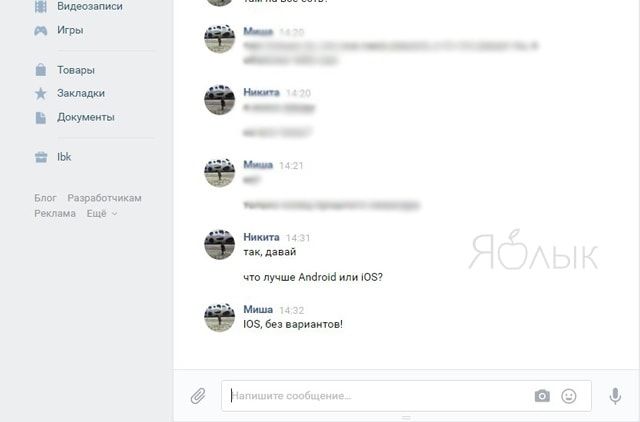 2. Select the message you want to change.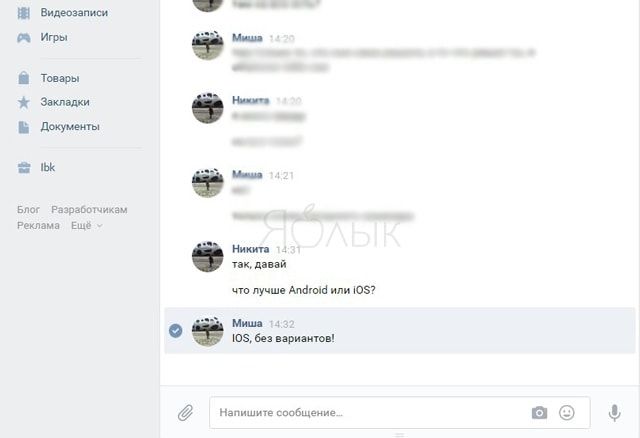 3. Right-click and select "View Code "…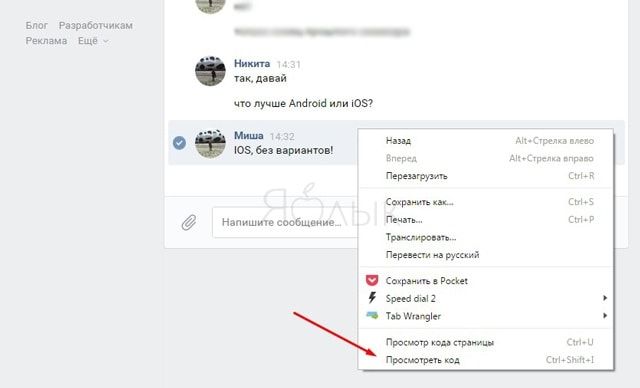 four. In the window that appears, we easily find the message text and replace it with an arbitrary one.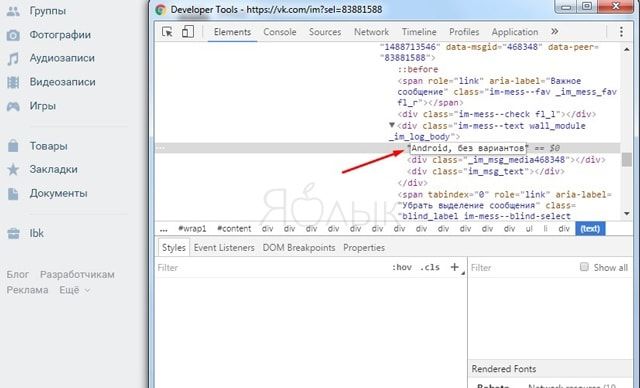 Naturally, the result will be visible only on your screen, but this is enough to take a screenshot or record "compromising" on the video.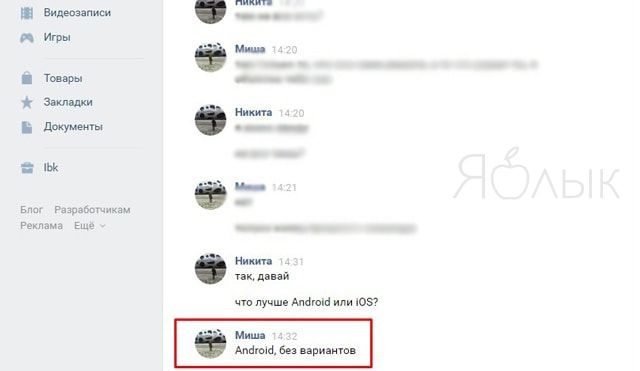 ♥ BY TOPIC: The tallest people on Earth in history + video.
Free Stickers
Relatively recently, Vkontakte has appeared stickers for correspondence, but they cost, with the exception of some free ones, not cheap at all – 9 votes each. However, you can send any sticker for free with just a couple of clicks:
one. Select any sticker you like, right-click and select "Copy picture "…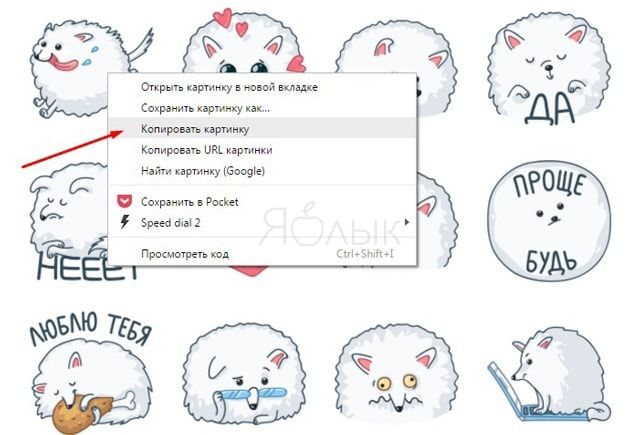 2. In the field for entering the text of the message, call the context menu again and click "Insert " – profit.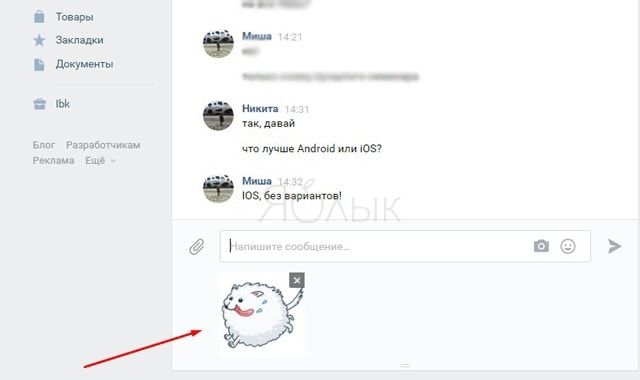 ♥ BY TOPIC: Dumb videos or the craziest YouTube channels.
Link for everyone
A small prank that can make some of your friends happy or sad. For example, you post on your wall a post with the text or simply send this message to a friend: "This is the only person whom I sincerely respect – https://vk.com/id0?45595714". As you probably already guessed, everyone who clicks on the link will be taken to their page.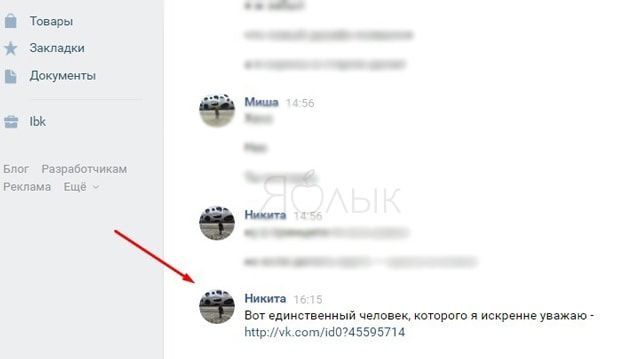 ♥ BY TOPIC: 50 examples of bad design.
Fast playlist submission
Sometimes you need to send a friend several songs from your playlist at once, but adding them one by one is quite tedious. However, just hold down the Ctrl key on Windows or Command on Mac and you can add any number of tracks by pressing "Attach "…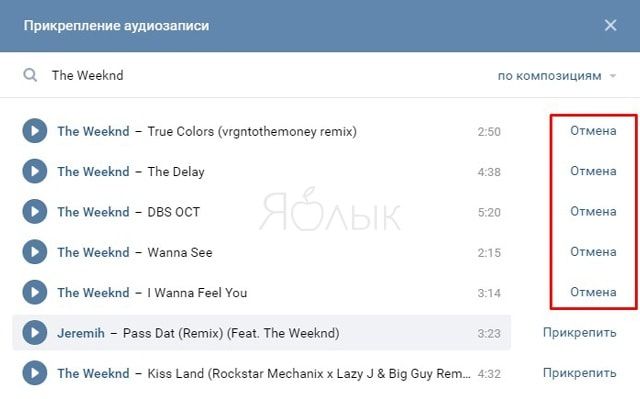 ♥ BY TOPIC: What will happen to planet Earth if the moon is destroyed.
Hiding Communities
Almost every person is a member of communities that his friends do not need to know about, but each time entering them through a search is rather inconvenient. Better to do the following:
one. We are joining a community that is undesirable to advertise.
2. Go to "news", Click"+"On the right and add a new tab, and in it – the required public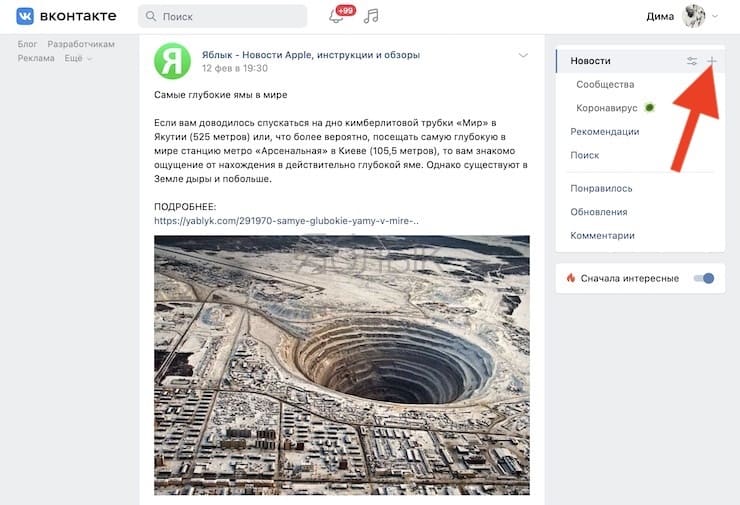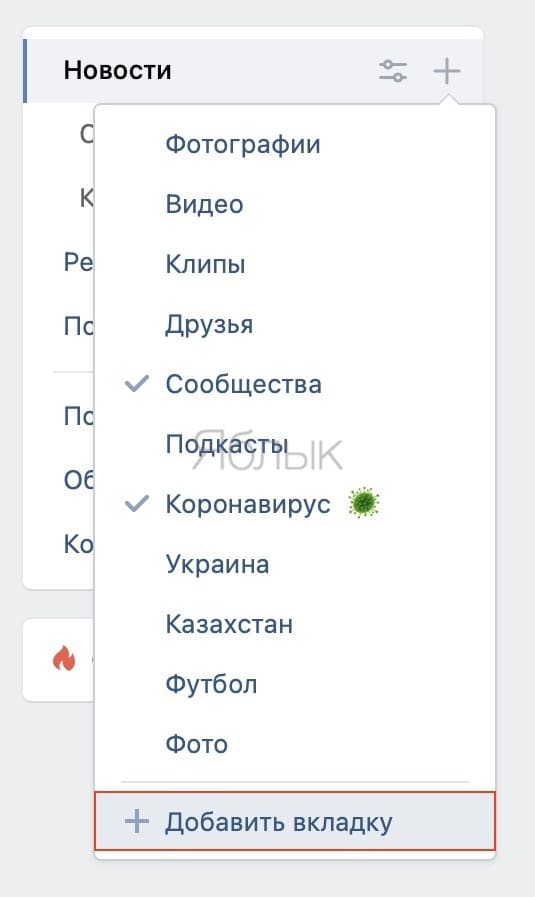 3. We unsubscribe from the public, but continue to follow the news in a separate tab.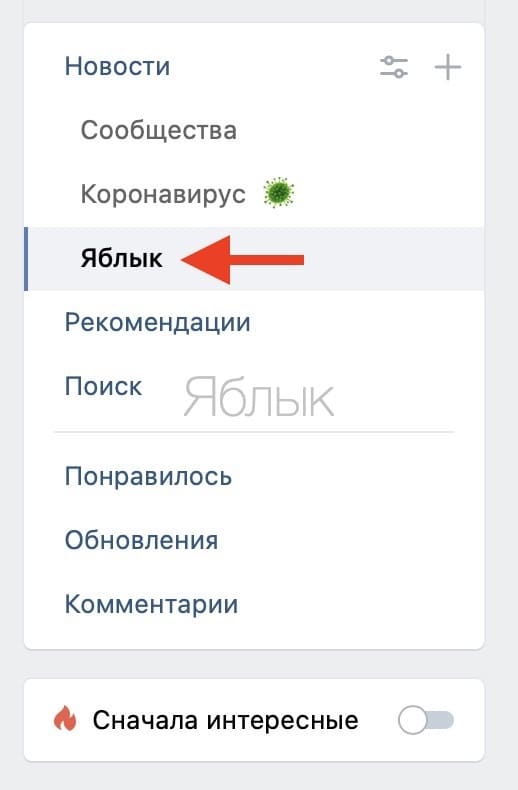 ♥ BY TOPIC: Why the dollar is called the buck is indicated by the $ symbol and other interesting facts about the American currency.
Adding a screenshot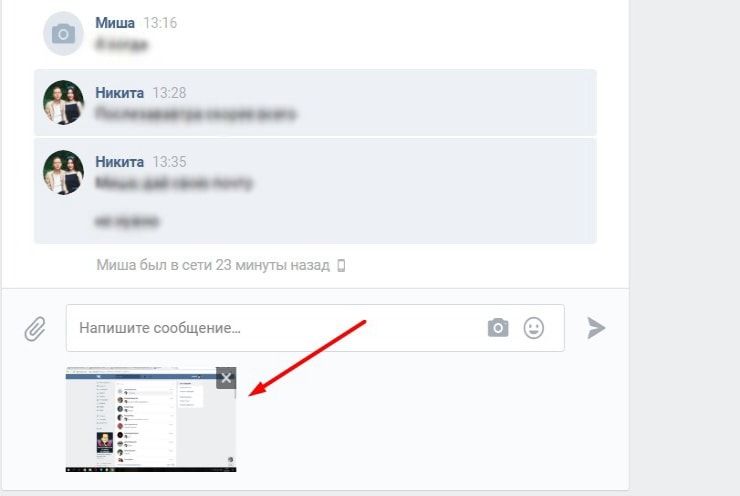 The platform offers the ability to attach a screenshot without saving a separate image file. In order to attach a picture, you need to click on the PrtScr button (by default, it copies a screenshot to the clipboard) and add an image in the sent message window using the Ctrl + V combination.
♥ BY TOPIC: Windows "con" folder: why can't I create a directory with this name?
Structuring publications in the news feed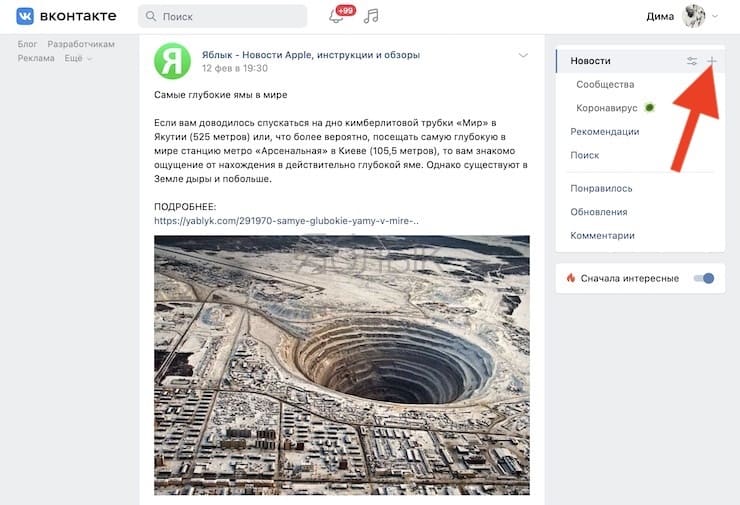 If you wish, you can bring the news feed into a convenient form and even exclude publications from certain sources from it. News feed filters are located in the upper right corner of the VKontakte home page.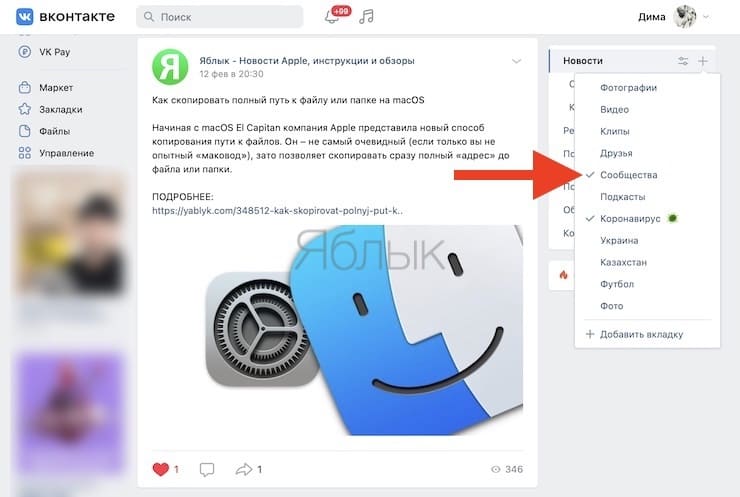 ♥ BY TOPIC: There are 16 circles in this picture, can you see them?
Using bots
Bots perform various functions, for example, they can recognize QR codes, translate text, recognize music from a microphone, and much more. If you are interested in the full list of services provided by bots, just enter "bot" in the search for groups.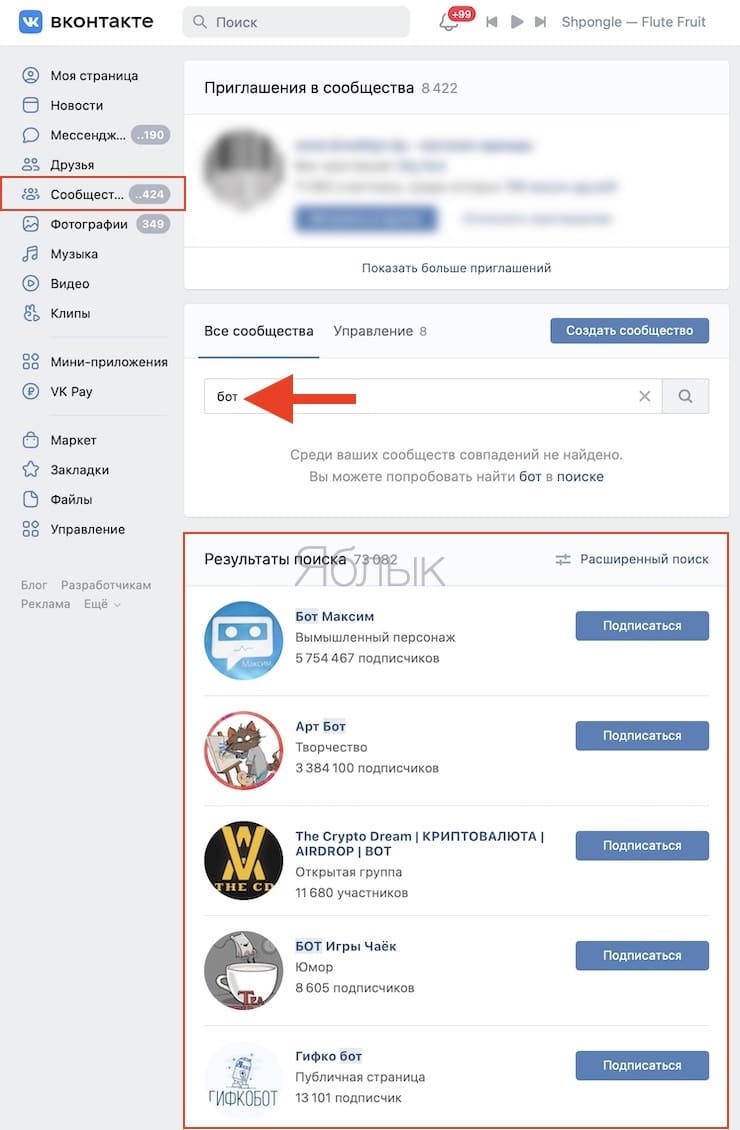 See also: