[ad_1]

Surely you have heard something about restoring heart rate, but do not quite understand what this information is and where to get it? In our guide, we'll show you how you can view heart rate recovery data on your Apple Watch, what it actually means, and what good heart rate recovery rates.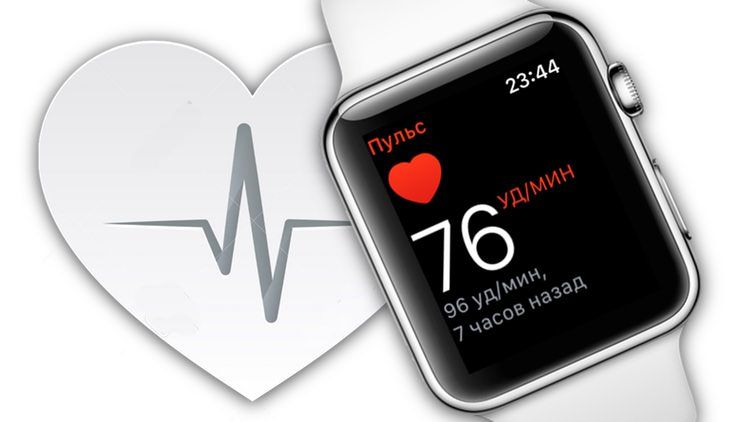 ♥ BY TOPIC: Why do you need the "Theater" mode (icon with masks) in Apple Watch.
What is heart rate recovery and why is this information needed?
Heart rate recovery shows how and how much slower your heart starts to beat after you finish exercising. Experts describe this parameter as "information about the parameters of the cardiovascular system, reflecting the activity of the autonomic nervous system."
Measurements of this activity show a balance between the sympathetic nervous system (which is responsible for the body's response to dangerous situations or strenuous activity: running, fighting) and the parasympathetic nervous system (which is responsible for quieter activities: resting and digesting food) and has been shown to be powerful predictors of mortality. The "quality" of switching from one system to another can be seen by changing the heart rate.
In many studies, Heart Rate Recovery (HRR) data has become an important indicator of a doubling of the likelihood of death over the next six years. For example, a study published in 1999 in the New England Journal of Medicine showed that an abnormally low HRR doubled the chances of dying in the next 6 years. Such conclusions were made on the basis of 20 years of observations, the information remains relevant today. Since its publication, the study has been cited over 1,000 times, with 58 scientific articles citing it in 2019 alone.
♥ BY TOPIC: Check these walking metrics if you have an iPhone or Apple Watch.
What are good rates of heart rate recovery?
More recent studies, confirming the 1999 results, show that a decrease in heart rate (HR) by 13 beats or more after 1 minute, or 22 beats or more after two minutes, is considered normal for a healthy person.
Keep in mind, however, that for the most accurate heart rate recovery check, you will need to stop recording a workout on your Apple Watch as soon as you end your activity. For example, if you leave a workout running after you finish it, and then stretch, sit and relax for a while, and only then finish your workout, you will see low heart rates. Apple Watch doesn't compare your peak heart rate or near-peak heart rate to your recovery rate.
But if you regularly see numbers below the threshold, you may need to consult your doctor. Cardiologist Anthony Pearson, MD, says: "If your heart rate recovery is less than 13 beats a minute after finishing a workout (less than 22 beats per minute in 2 minutes), then this is a poor prognostic sign. If you have not previously been diagnosed with serious cardiovascular disease, consider getting a specialized medical examination. "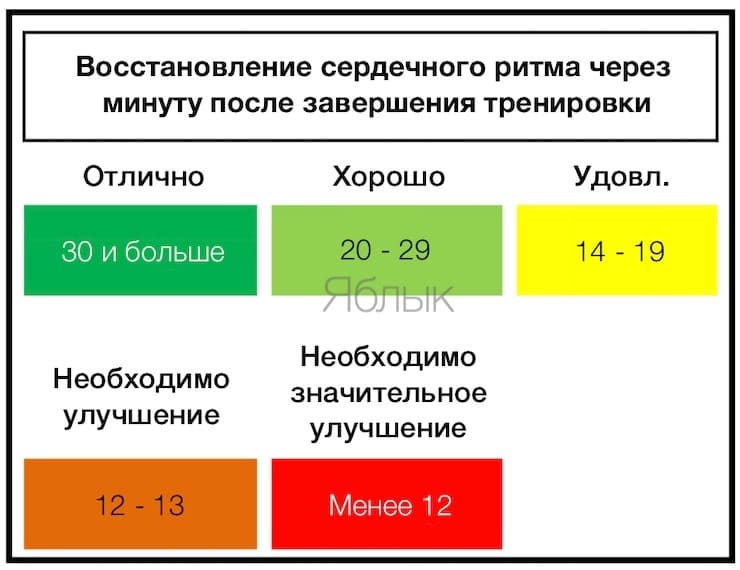 ♥ BY TOPIC: Digital Touch, or how to send animations, pulse (heartbeat), kiss, etc. to Apple Watch.
How to watch Apple Watch and iPhone heart rate recovery?
To see Heart Rate Recovery (HRR) data:
1. Open the Fitness app (formerly called Activity) on your iPhone.
2. Select a workout in which you are interested in heart rate recovery information.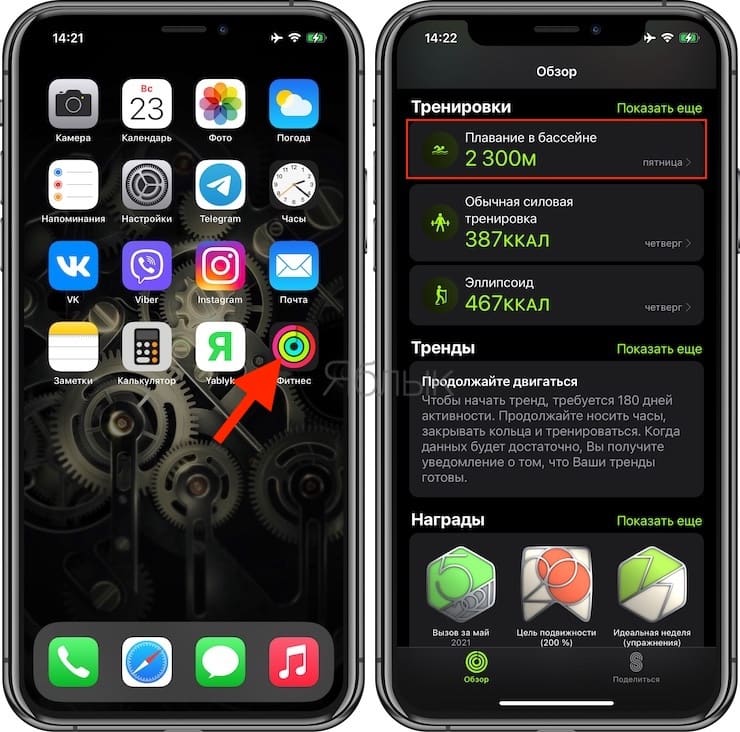 3. In the Heart Rate section, slide your finger from right to left.
4. Here you will see all the information about heart rate recovery 1 and 2 minutes after the end of the workout.
Heart rate recovery data is also available on Apple Watch, albeit only for the last workout during the current day. To watch them:
1. On Apple Watch, open the app "Pulse"…
2. Swipe or scroll down the screen.
3. If you have a recorded training session on this day, you will see the section "Recovery"…
4. Click on it to see more details.
5. Heart rate recovery shows how much your heart rate has dropped one and two minutes after training.
See also:
[ad_2]