[ad_1]

A little-known iOS feature: if you want to share a lot of photos and videos with certain users, and not clutter up messenger chats (which are growing in size due to such actions), just create a special link to view and download content a la Dropbox, Google Photos or Yandex.Disk.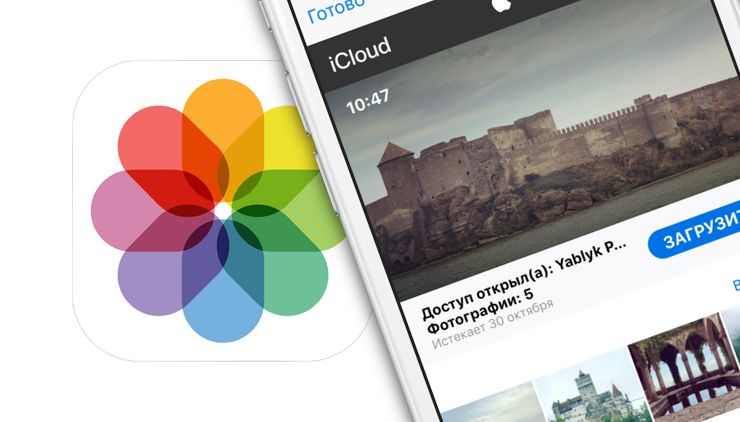 ♥ BY TOPIC: How to automatically change wallpapers on iPhone or iPad based on time, location, etc.
Imagine: you have taken some cool photos or videos and you want your friends to see them right now. How to do it? Of course, you can send them to a social network or send a personal message via messenger. But "VKontakte" or "Facebook" they still need to be uploaded. Yes, and sending full-sized images or videos to the "PM" requires both you and the recipient to have a good Internet connection right here and now. No, really – do you like to receive archives with "photos" weighing tens and hundreds of megabytes in Telegram, Viber or WhatsApp?
Apple offers a different path. Access to the content that you want to show people is carried out through a special iCloud link. One click – and your friends get to a special page where you can view and even download your favorite photos for a month. Very convenient – especially if a friend does not have an iPhone, but Android. And yes – this will not affect your iCloud limit in any way.
♥ BY TOPIC: How to give guests a Wi-Fi password without naming it (QR code).
To create iCloud sharing links:
Open the app Settings, click on your first and last name, select iCloud → Photos and activate the switch opposite the inscription Photo iCloud. Keep in mind that if the photos on the device take up more than 5 GB and you do not use a paid plan to increase the space in iCloud (that is, you only have 5 GB of free space), then it is better to refuse this method of sharing photos (videos). For the feature to work properly, you must always have more space in iCloud than the photos and videos on your device take up.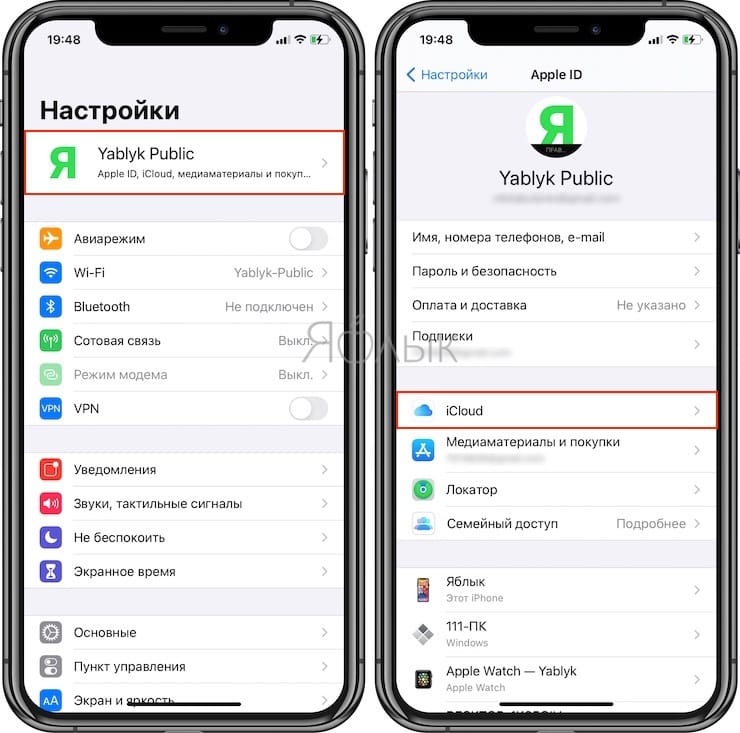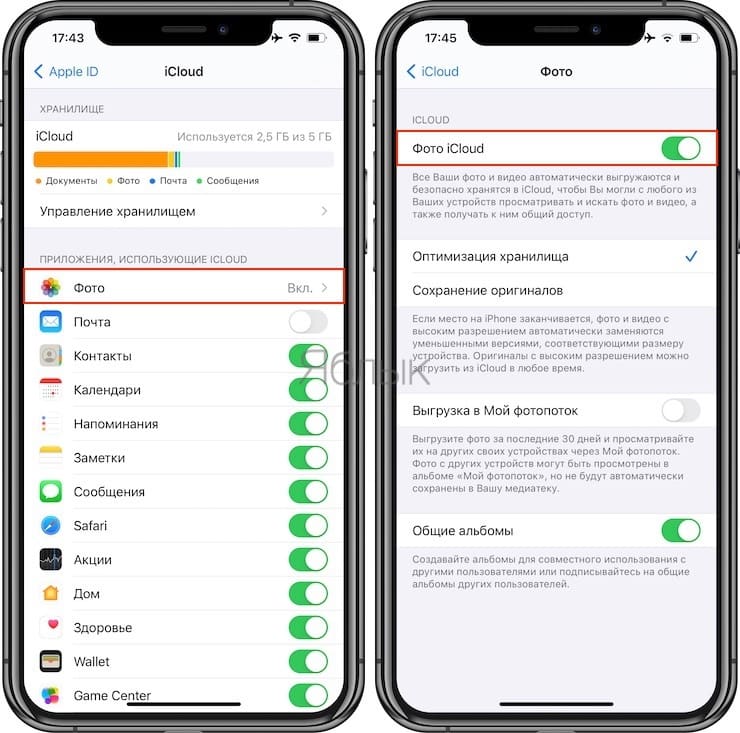 After enabling the option Photos in iCloud all your Photos or videos from iPhone or iPad will be uploaded to iCloud. You can check at icloud.com (open from computer) in the Photos web app.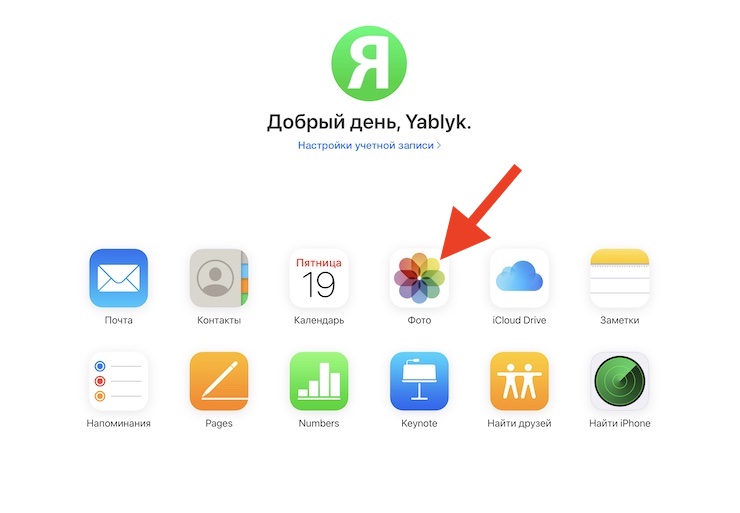 ♥ BY TOPIC: How to download videos from VK (VKontakte) to iPhone or iPad and watch without the Internet.
How to get a link to a photo or video that is in iPhone (iCloud)
1. Open the app Photo on your iPhone or iPad running iOS 12 or later.
2. Click Select in the upper right corner.
3. Select one or more photos/videos to send.
4. Press the button Share.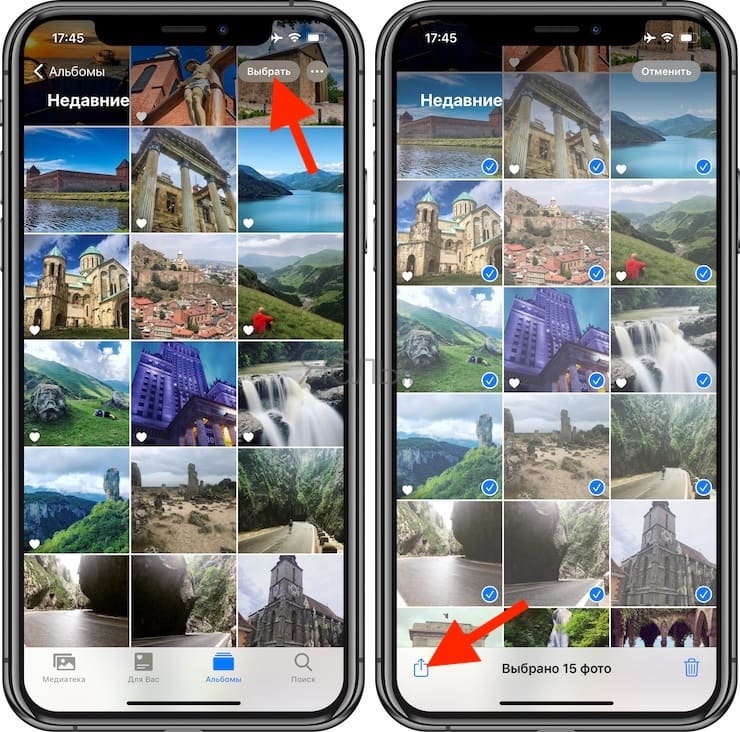 5. In the bottom row of icons, select Copy link.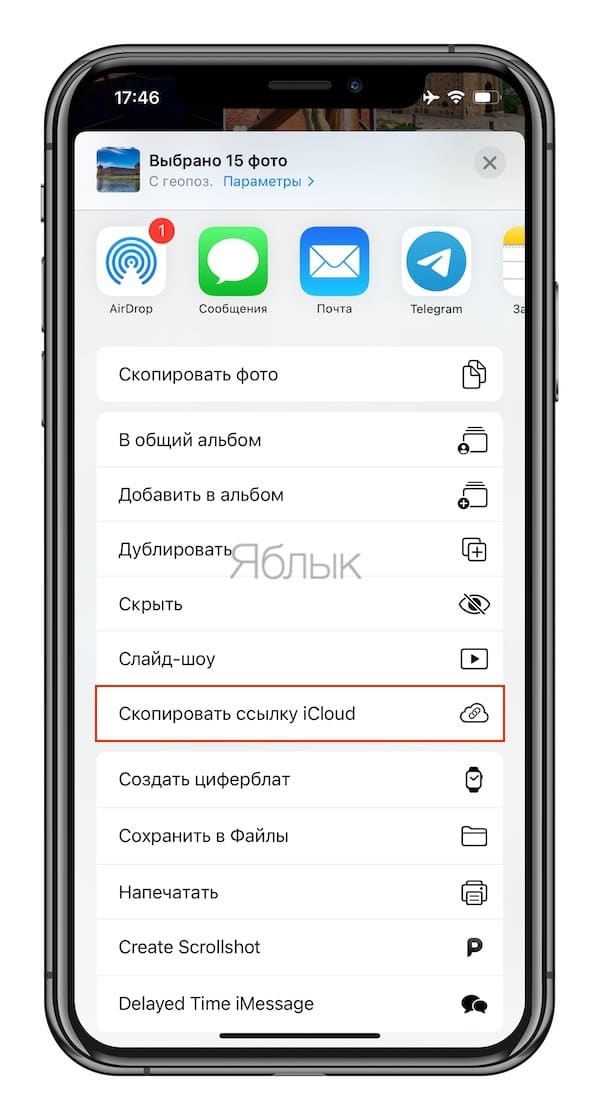 Next, a message appeared on the screen with information. that the selected photos and videos are preparing to be sent. Depending on their number, this may take some time.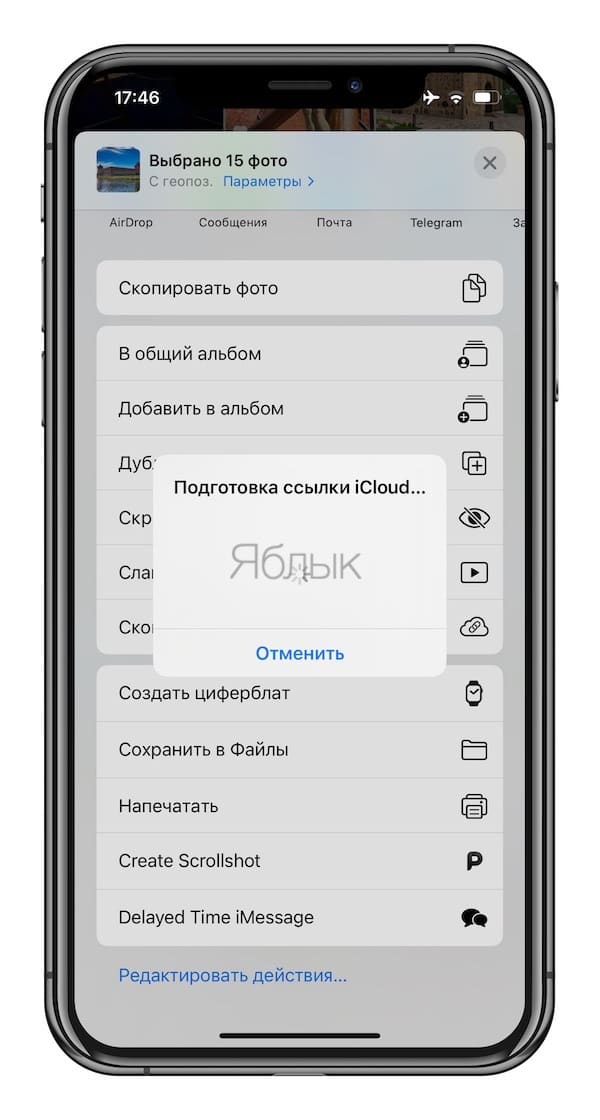 6. The link will be copied to the clipboard. Just paste it into the text field of the messenger or e-mail and send.
You can also get the download link in two other ways:
Method 1
Click on the required card Preview In chapter Recent General, then tap on the ellipsis menu.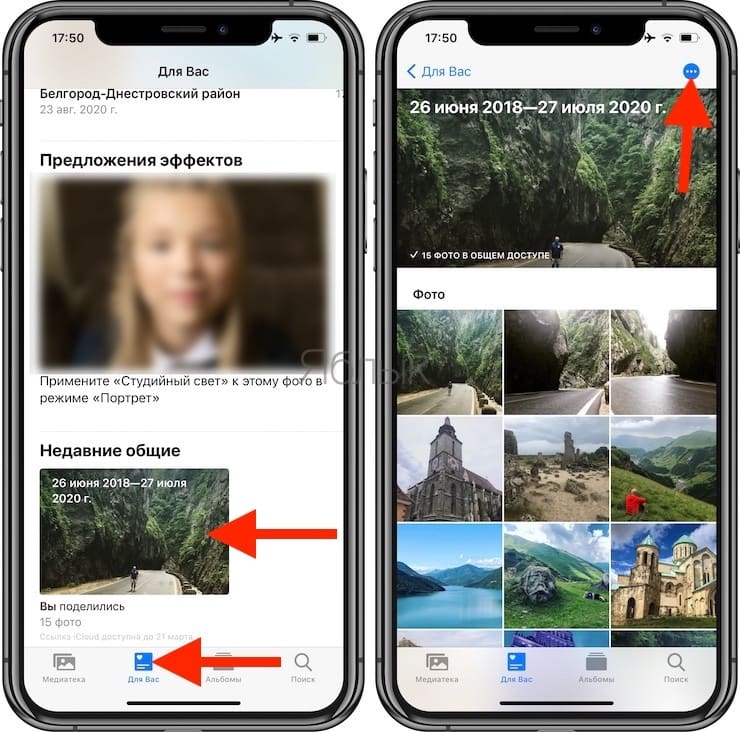 From the menu that appears, select Copy iCloud Link.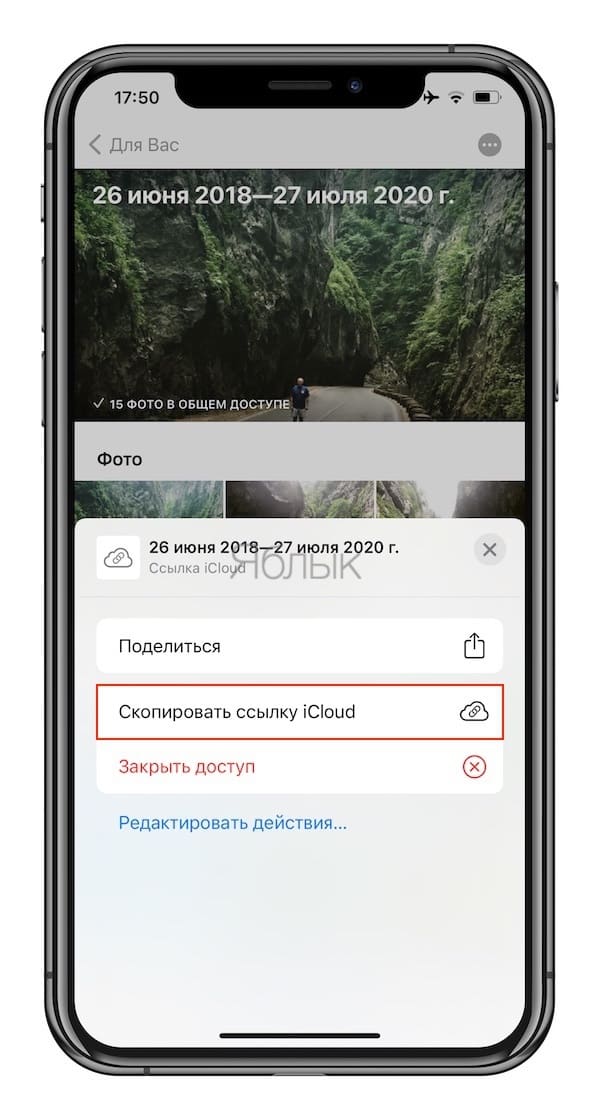 Method 2
Press and hold your finger on the thumbnail card. In the context menu that appears, select Copy iCloud Link.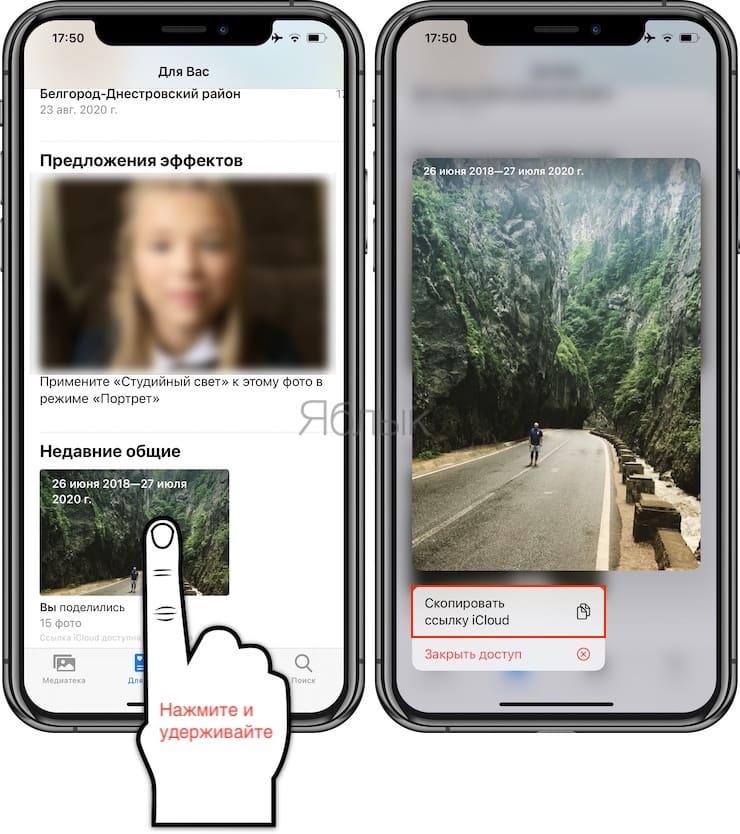 You can open sharing links to iCloud.com from a browser on any mobile device, laptop or desktop computer.
If you receive such a link to photos in the mail and open them on a mobile device, the following options are possible:
On iOS devices, previews of photos sent to you open in the Photos app.
On devices with other operating systems (Android, etc.), you are redirected to the download page hosted on iCloud.com.
On desktops and laptops, clicking the link launches a browser and takes you to a stylish iCloud.com download page.
♥ BY TOPIC: 20 iPhone camera features every Apple smartphone owner should know.
How to add (save) photos and videos from shared links to your library
As mentioned above, content via iCloud links will be available for a month. If you want to see photos and videos shared for you at a later date, it's best to upload them to your device's media library.
To do this, follow the link sent to you with photos and click the button Add all.
After that, all selected media files will be downloaded to your device in their original resolution.
On the computer, the same actions – follow the sharing link, select the desired pictures and click on the blue button Download. All selected photos and videos will be downloaded as a single ZIP file or added to your library Photo iCloud, respectively.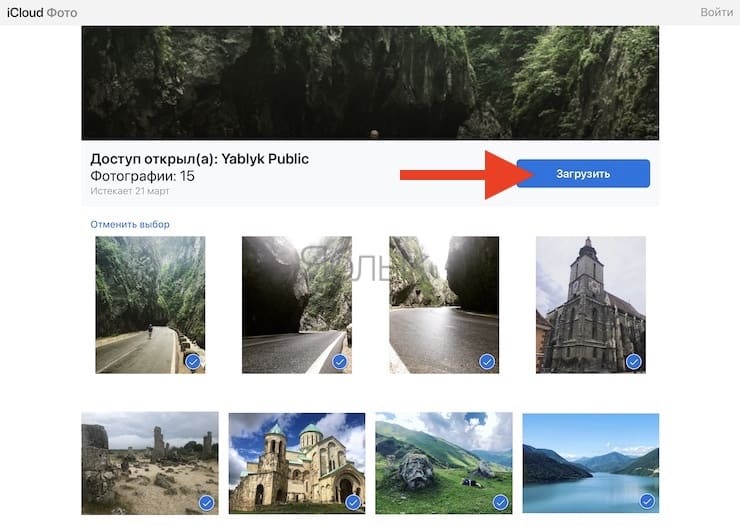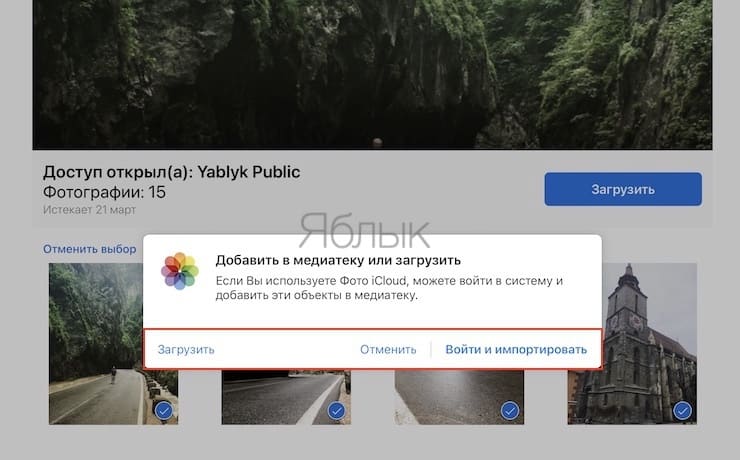 ♥ BY TOPIC: 20 iPhone features that most users can turn off.
How to remove a photo or video from public access via a link
1. Open the Photos app on your iPhone or iPad.
2. Click the tab For you.
3. Select an album in the section Recent General.
4. Click on the ellipsis menu.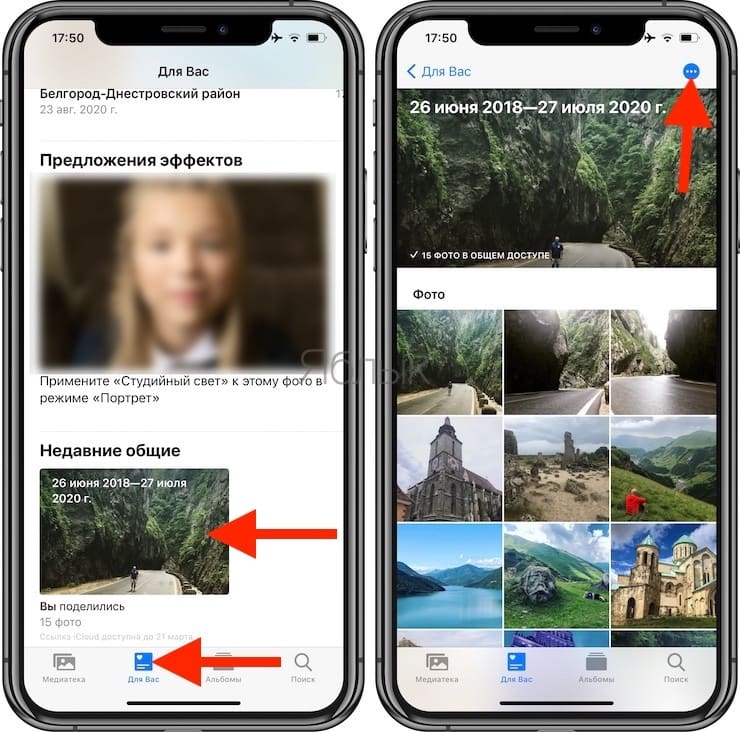 5. From the menu that appears, select Close access.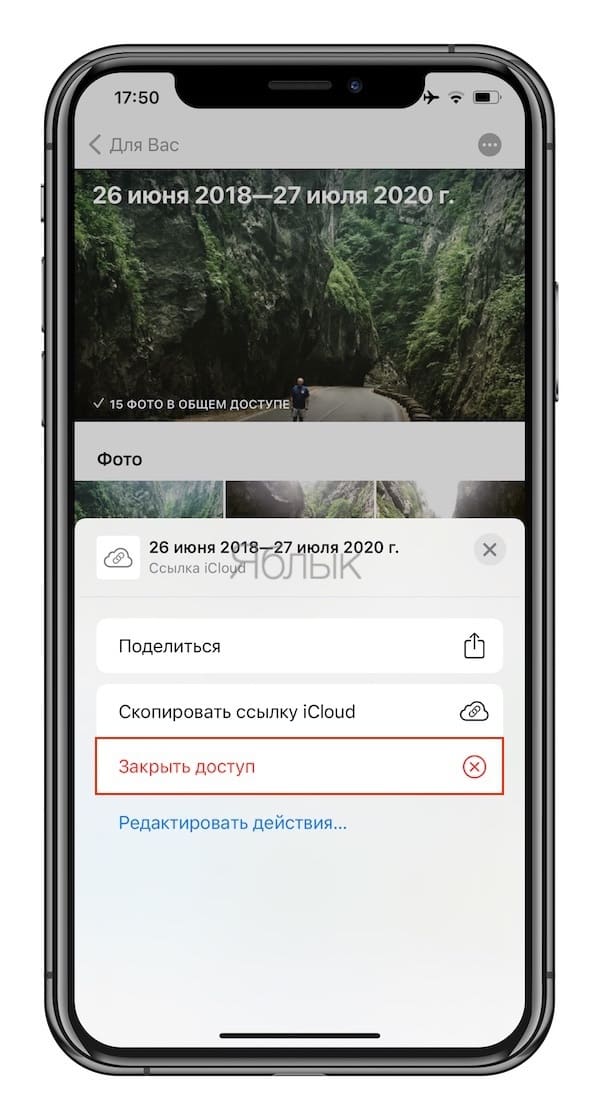 You can do it even easier, the same menu can be called up by pressing and holding on the card Preview.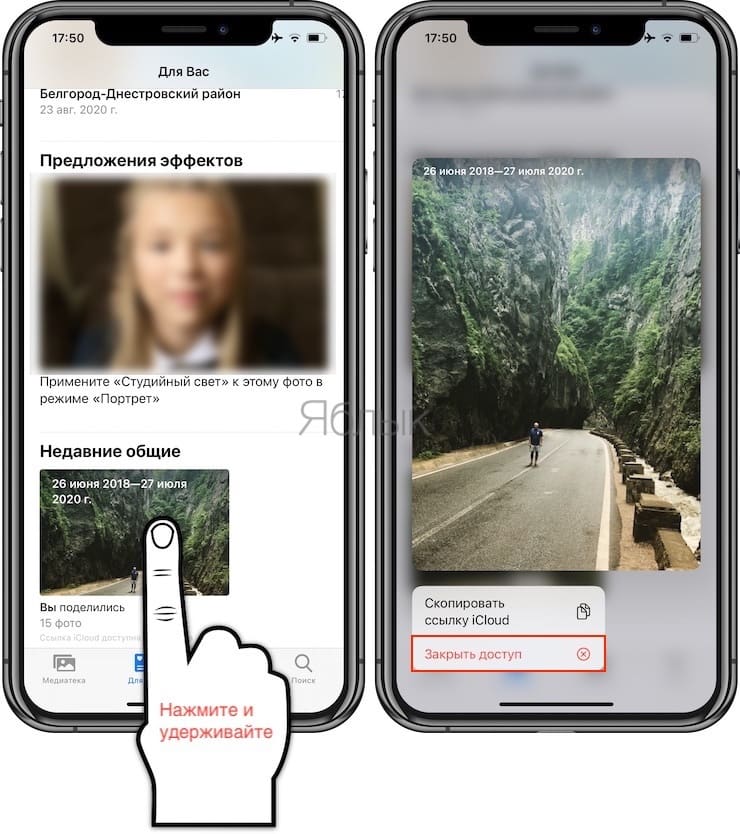 As a result, all previews with your photos and videos will disappear from users' devices and from the corresponding page on iCloud.com. But the photos and videos that other users have downloaded to their devices will remain with them.
See also:
[ad_2]