Flick Kick Football – a game in which you have to score goals on a virtual football field by swiping your finger across the screen, carefully thinking over the flight of the ball.
Download Flick Kick Football for iPhone, iPad and iPod touch (App Store)
The application provides several modes, and retro graphics cannot but evoke emotion. The movements of virtual football players are smooth and precise. In order to understand the mechanics of the game, you only need to play for 10 seconds.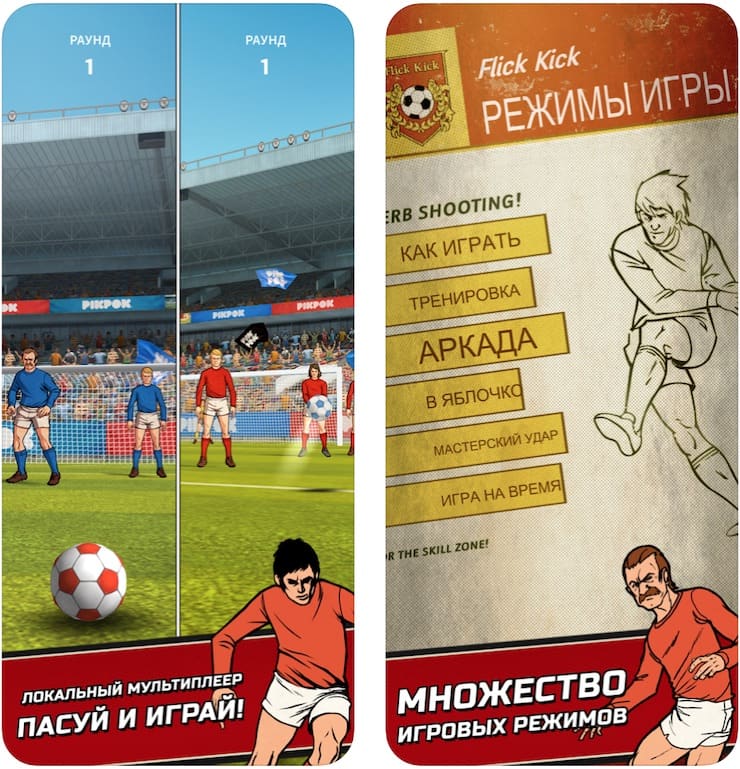 From the game description:
"As its name suggests Flick Kick Football allows you to earn points by quickly swiping your finger across the screen. Since the opposing players and the goalkeeper are defending their goal, each shot must be carefully considered. Fascinating graphics, friendly fans and a sharply increasing difficulty of the task keep the player in pleasant suspense. "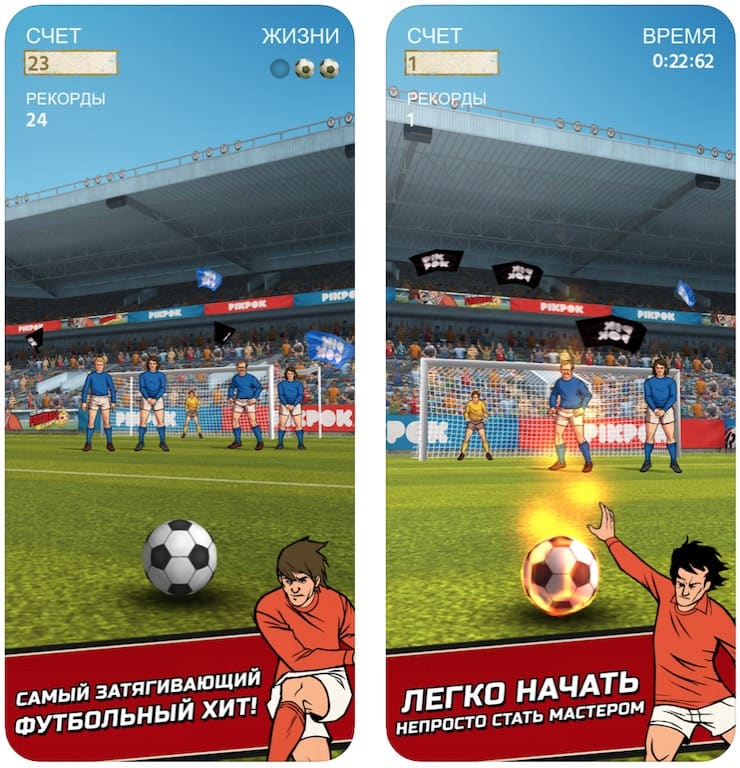 In the meantime, there is no need to worry about it. "
Download Flick Kick Football for iPhone, iPad and iPod touch (App Store)
See also: