[ad_1]

Many people have developed their love for platformers by playing Prince of Perisa and its many varieties and clones on various platforms. The game is considered a classic, albeit outdated. Any fan of this genre knows that a successful game is a game with the ability to creatively use the time to complete it. Empty mechanical actions will not attract. It is no coincidence that Prince of Persia has become a hit, and the recently released Daggerhood has become its successor.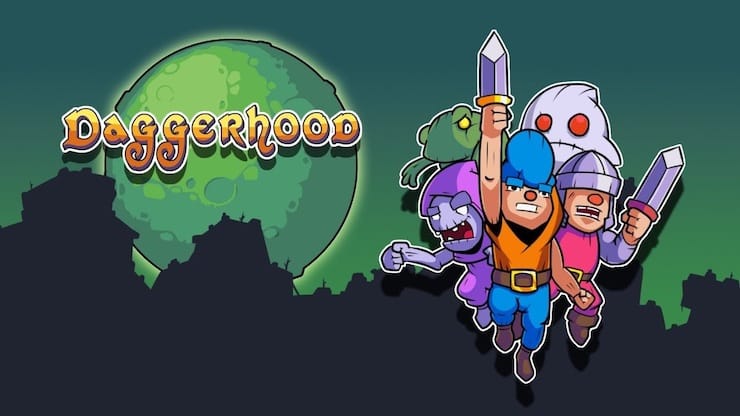 Download Daggerhood for iPhone and iPad (App Store)
Its protagonist is Vincent S. Daggerhud, a skilled thief. None of the treasures could resist his quick hands. But one day Vincent paid for his deeds. In atonement for his sins, he was thrown into a cave labyrinth full of dangers. Driven by a desire for freedom and revenge, Daggerhud decides to get out.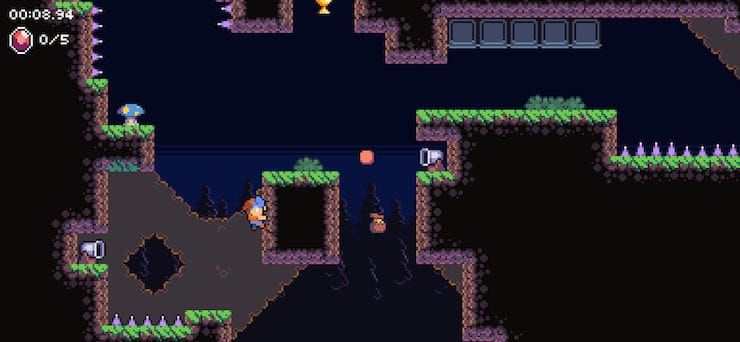 The game is a challenging retro platformer with many stages. Each of them will take up to 30 seconds to complete. What's the catch? It is actually quite difficult to collect all the treasures and reach the finish line in the allotted time. Some stages will require repeated passage in order to meet the required limits. Sometimes it frustrates the player, but how much pleasure it will be to find the optimal way to collect all the artifacts in the allotted time!
In Daggerhood, an interesting mechanic is used to move the hero – he throws a dagger in front of him, and then teleports to the place of his fall. Most of the game is based on mastering this movement technique. How to jump over the spikes in a low-ceilinged tunnel? Just throw the dagger forward!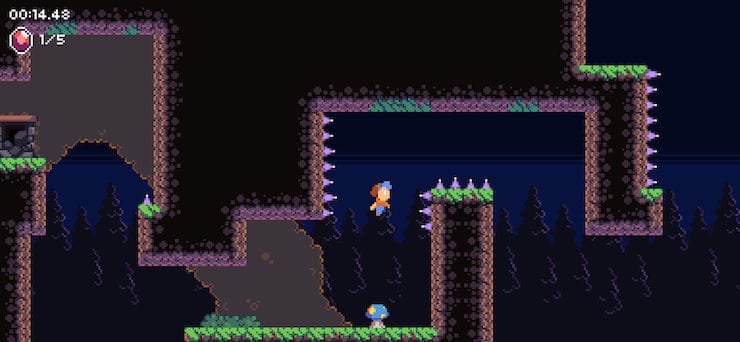 But getting from point A to point B is only part of the goal. To fully complete the level, the player must meet the allotted time, collect all five treasures and catch, moreover, a strange fairy. And if collecting artifacts is relatively simple and straightforward, then meeting the deadline and catching the fairy is very difficult. The magical creature is usually positioned outside the optimal path. You can't just grab the fairy on the way to the exit. And this creature is hidden and protected better than some treasures. It will take some creative thinking to find the fastest route to the exit, taking into account the collection of treasures and fairies.
Timing is important in Daggerhood, as the clock ticking in the upper left corner reminds of it. Moving through a level full of many dangers requires impeccable actions both in the form of jumping and throwing a dagger for teleportation. You can just jump from platform to platform, but it will be much slower. Most often, it's quicker to just throw a dagger in front of you and teleport to it, but there are some nuances here. Once you gape, the dagger will fly away to its maximum range. And early teleportation will lead to a fall on deadly spikes.
If the stages were simple and linear, then the speed and time of passage would not play a special role. Without proper stage design, the game can turn into a relaxing journey, rather than a test of skills, intelligence and nerves. Fortunately, at Daggerhood, the creators got serious about shaping the stages and the need to get creative with them.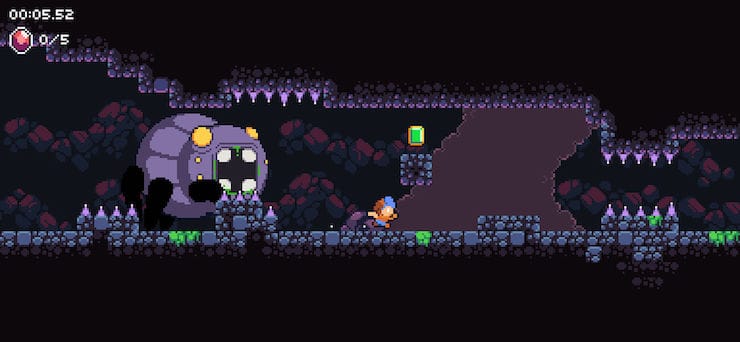 In total, the player has to go through five worlds. Each of them introduces new mechanics, at different stages you have to combine their actions. For example, on the second level, mushrooms appear, a jump on which will bounce much higher than usual. At first, the algorithm of actions seems simple – to jump on a mushroom in order to overcome a pointed hill or a large abyss. But with the advancement around the world, the nuances of such actions appear. When jumping from a mushroom, you will need to find the best moment to throw a dagger, turn on the power or dodge danger. Figuring out how to best use the various action mechanics available is a fun part of the game.
In each world, in addition to its unique mechanics, there is also one final level with a boss. This stage is already much more like a fight than speed races on the other 19 levels. Here you will need an even more balanced approach to your actions, because bosses are a great danger with their size, movement, and even attacks. The leaders act according to their own clear algorithm. But the attack patterns are quite complex, except for a simple action scene. In other cases, on the contrary – bosses act primitive, but at the same time complex environment. In any case, it is easiest to focus on one aspect of your actions. Simplified boss behavior or simple terrain will only make it easier to defeat the boss.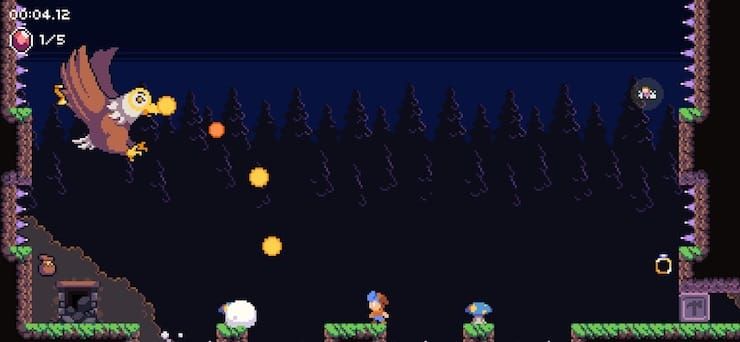 The purchase of any game means payment for the time spent completing it. It is reasonable to ask the question – how much will you need to devote to Daggerhood? As in most cases, it all depends on many factors. On the one hand, there are one hundred unique stages, each with a time limit, fairy and treasure to collect. It is quite difficult to collect all the necessary items and get to the door in time, and even in one single attempt. On the other hand, passing each level gives you the opportunity to return to it many times in order to replenish the collection. The interface may be missing a few custom elements, such as total game time or total deaths. It would provide a more compelling reason to return to the game, please the record holders, and simply satisfy curiosity.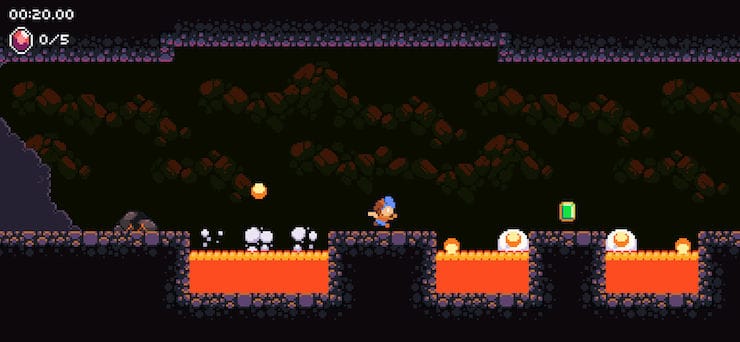 Daggerhood can be called a good game, even a very good one. It is very diverse and you can quickly and easily learn how to play it. However, it takes a lot of practice to become a truly proficient gamer. The game offers rich content, fast track options, uncluttered graphics and an enchanting soundtrack. Daggerhood is not a perfect platformer, and should not be recommended to the general public who is prone to quick frustrations. But those looking for a hardcore experience will love this game.
The Daggerhood game is currently an iOS exclusive and is available at a price of 279 rubles.
Download Daggerhood for iPhone and iPad (App Store)
See also:
[ad_2]