What if you want to get the fastest charging for your Apple smartphone or tablet? Usually connoisseurs suggest getting a USB-C / Lightning cable (MX0K2ZM / A) worth 2,000 rubles and a 30W USB-C power adapter (MY1W2ZM / A) worth 5,500 rubles. Um … can you save some money if we already have a USB-C charger for the new MacBook?
♥ BY THEME: Which iPhone holds the battery better? Comparison of the battery life of all current iPhones.
There is something to wish for here – as you know, fast charging charges the iPhone battery (starting with the iPhone 8) up to 50% in 30 minutes. Another thing is that I don't want to give up almost 7,500 rubles for such a bulky and a little strange for 2021 set of accessories – especially since it charges the battery much faster than the time-tested bundle of 12 W iPad adapter + Lightning cable / USB.
But if we have a new charger from the MacBook, then the budget for fast charging is already reduced to 2,000 rubles (the price for an "official" cable).
♥ BY THEME: The battery on the iPhone is draining quickly, why and what to do? 30 ways to solve.
Will the iPhone or iPad "explode" after recharging with a MacBook charger?
No! Everything will be fine – after all, the corresponding testing has already been carried out by Apple. And not only with a 30-watt, but also with more powerful 61 W chargers (MRW22ZM / A) worth 7,000 rubles.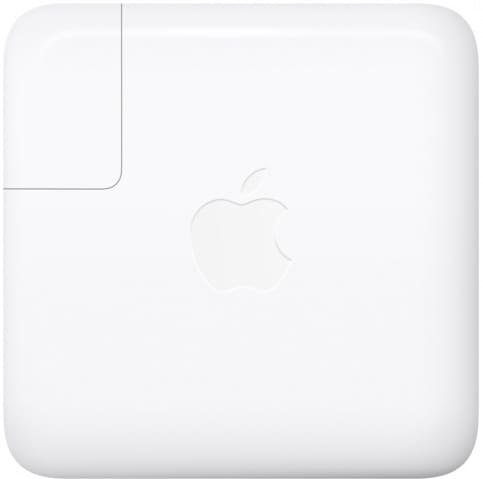 Why? The iPhone has a power controller specifically for such cases. It takes just as much voltage from the adapter as needed (about 6 watts).
Note: power consumption depends on how much the battery is discharged. At 10%, the battery will draw more energy than at 80%.
IPhone charging speed using 20, 30 and 61 W adapters will be approximately the same – from 0 to 100% the device will be charged in 90-120 minutes. Whereas charging with less powerful adapters (5, 12 W) will take much longer.
Apple recently updated the list of compatible iOS devices with fast charging technology (via 20, 30, and 61W adapters):
All iPhones starting with iPhone 8 and all iPads starting with iPad 7.
Well, if you don't have a new USB-C charging for MacBook, but you want fast charging (but cheaper), you can buy adapters that are more affordable and convenient for everyday use. For example, Apple also has a 20-watt USB-C adapter for 2,200 rubles, while the third-party manufacturer Baseus has a 30W charger for 1,200 rubles and a more powerful 65W charger for 2,400 rubles.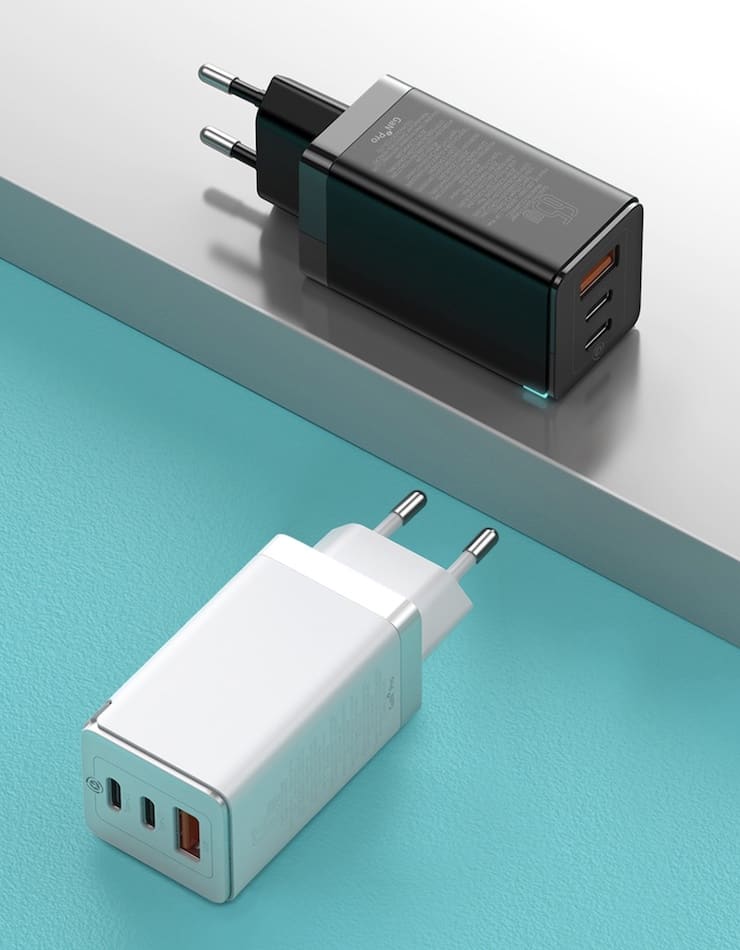 See also: