All newly minted AirPods owners know that with active use, the charging case of the earbuds is pretty covered with scratches and rapidly loses its attractive appearance. Some users simply do not pay attention to this, while others are considering protection with a case.
We have compiled a selection of the best AirPods cases from the popular AliExpress marketplace for every taste. In addition, we will also tell you about a couple of useful headphone accessories that we recommend ordering.
♥ BY THEME: 20 useful items for the cyclist: bags, mounts, tools, headlights, etc.

Baseus Silicone Case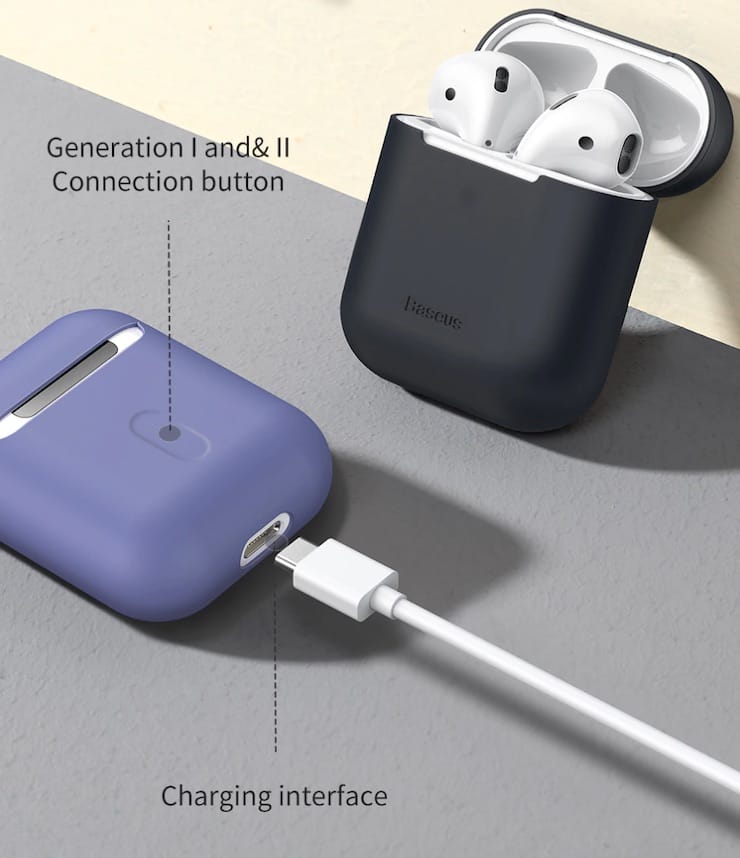 Excellent cases for AirPods 1 and 2 versions made of excellent quality colored silicone, fits snugly on the case. To remove you need to make a little effort. The material is pleasant to the touch. A big plus is that silicone does not increase the dimensions of the case and the headphones do not take up more space in your pocket.
Buy AirPods Silicone Case
There is a version of the case for AirPods Pro, it has a plug on the charging connector that protects the port from dust and moisture.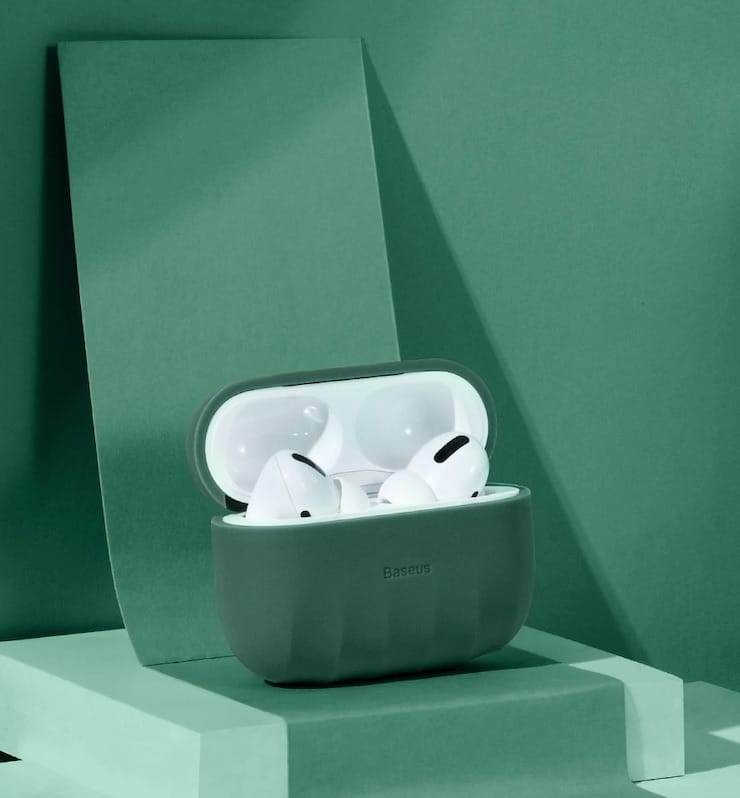 Buy Silicone Case for AirPods Pro
♥ BY THEME: Top 5 Best iPhone Screen Protectors from AliExpress.
Marbled AirPods Case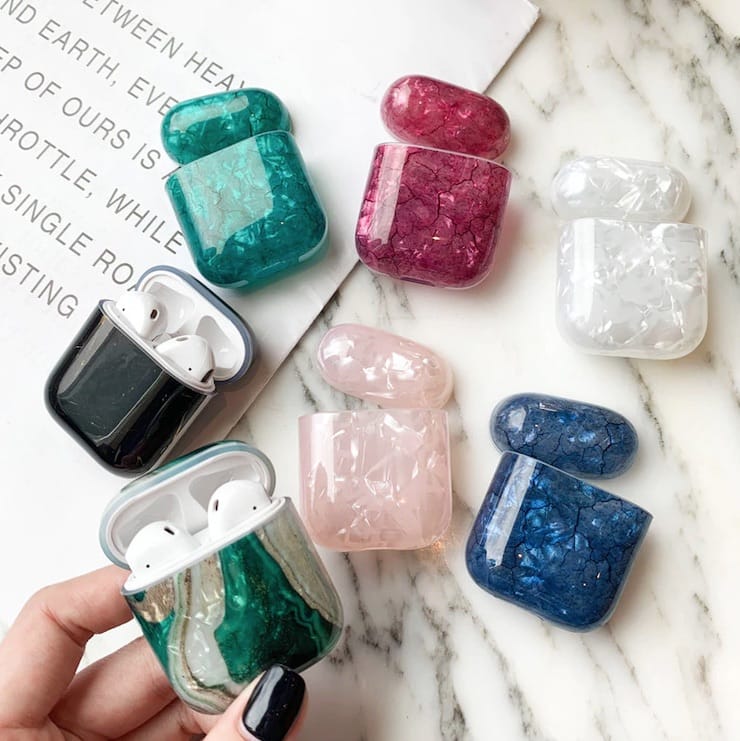 Beautiful cases for AirPods 1 and 2 models made of durable silicone with high-quality realistic marble print.
Buy AirPods Marble Case
♥ BY THEME: 10 useful devices for the car from Xiaomi 70mai.
Leather case for AirPods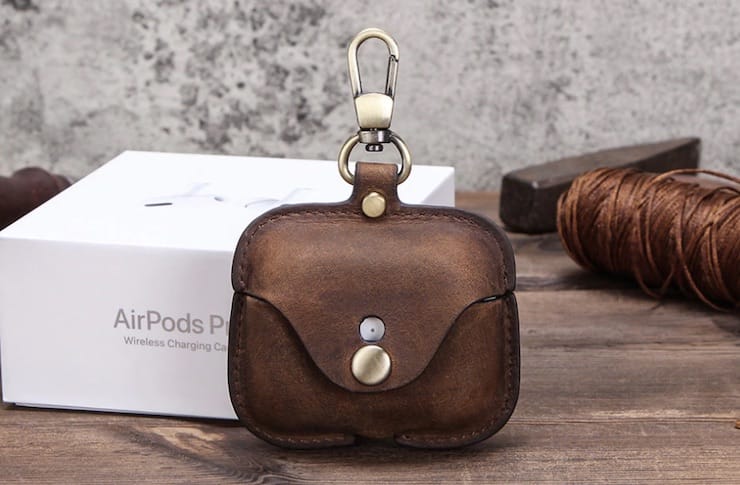 High-quality beautiful cases made of genuine leather for all versions of AirPods. They look stylish and effective. There is a carabiner with which you can attach the headphones to jeans or a belt.
Buy Leather Case for AirPods
♥ BY THEME: 20 useful products for tourism, camping, fishing and other outdoor activities with AliExpress.
Cool 3D AirPods Case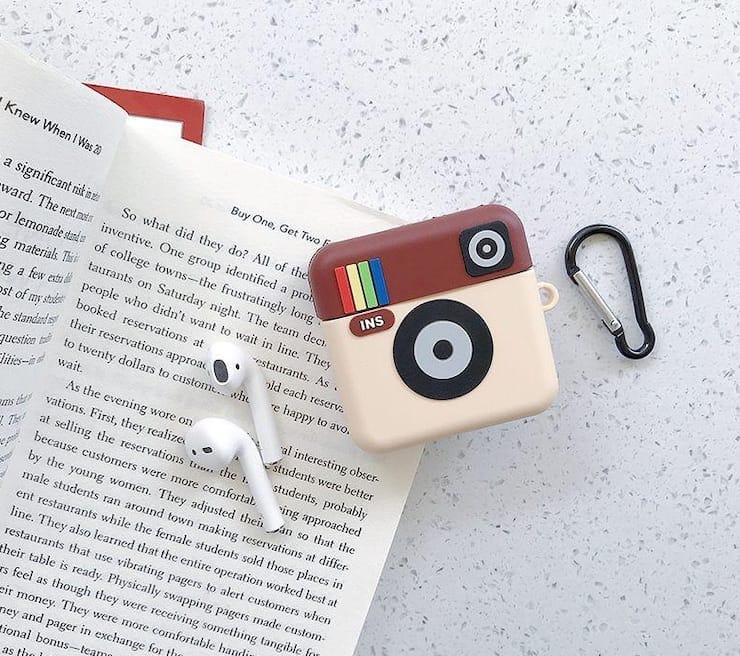 Cool 3D cases for AirPods 1 and 2 versions in numerous designs. There is, for example, in the form of an Instagram icon.
Buy Cool 3D AirPods Case
Nike + Style AirPods Case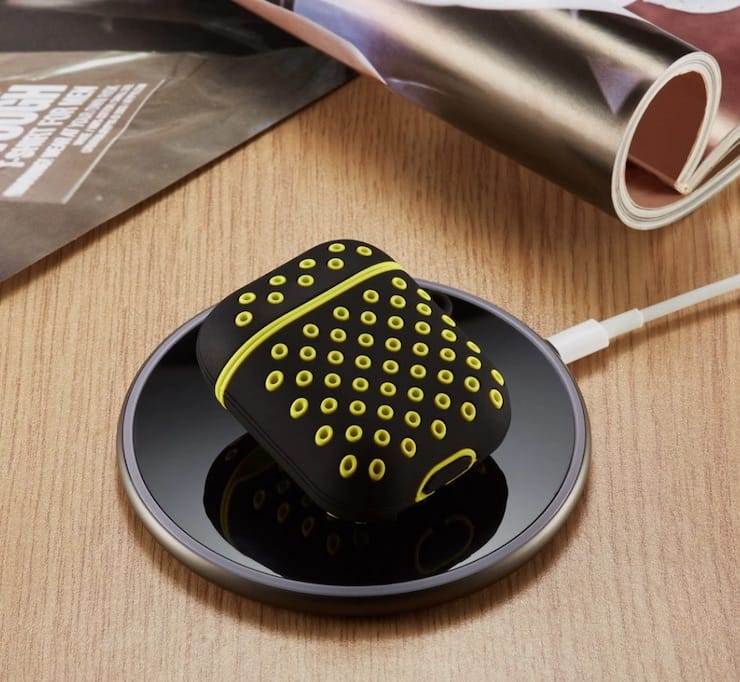 Apple Watch Nike + Band-style AirPods Case. Available for both regular AirPods and Pro version. 10 colors to choose from, inexpensive.
Shop Nike + Style AirPods Case
♥ BY THEME: Xiaomi 70mai Air Compressor Lite: quality quiet car compressor (pump).
Alcantara AirPods Case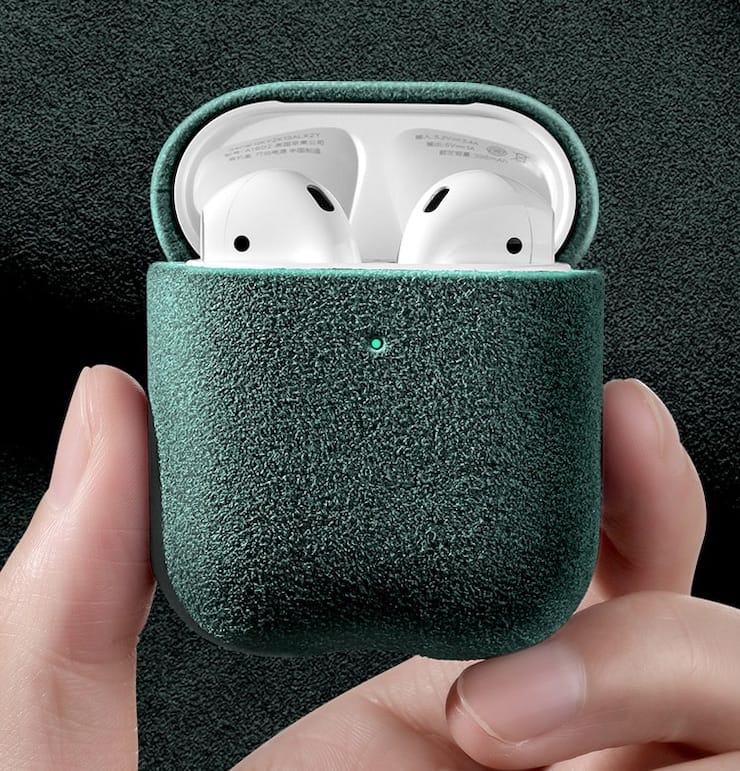 Covers for all AirPods in Alcantara. The accessory looks very expensive and beautiful, and attracts additional attention.
Buy Alcantara case for AirPods
♥ BY THEME: Waterproof case for iPhone 12, 11, XS, XR, 8, 7: review of the best options from AliExpress.
Various Cartoon Characters AirPods Case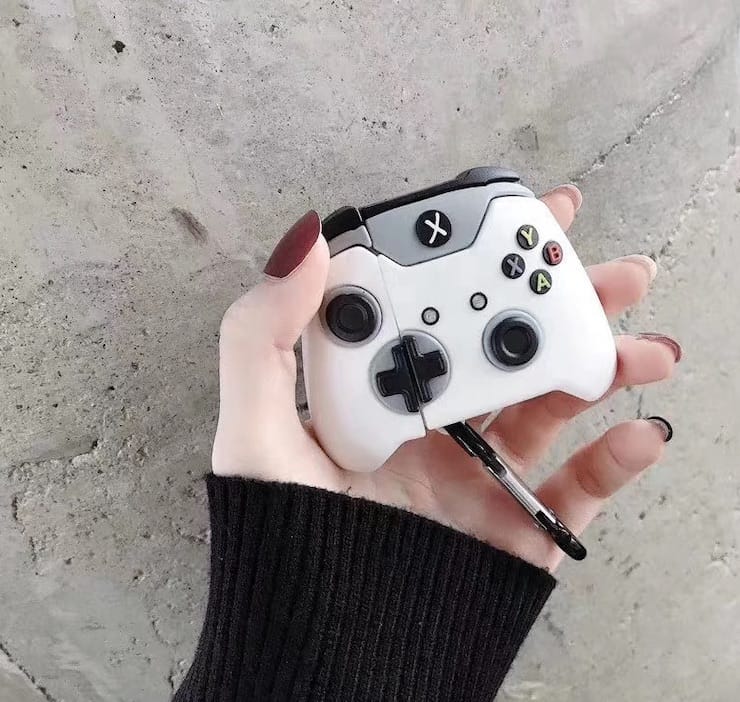 Lot with a large selection of cases for the AirPods charging case in the form of all kinds of cartoon characters. We like very much the Xbox controller and the burger, they look cool.
Buy Cartoon AirPods Case
Resin AirPods Case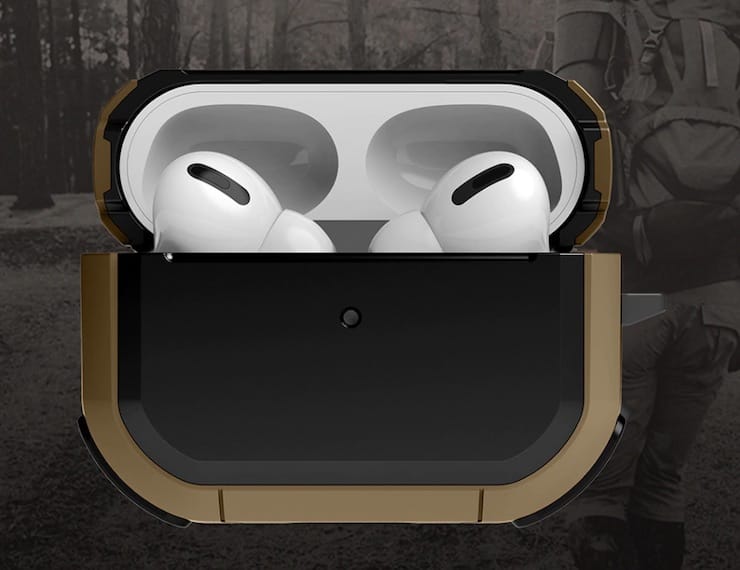 Protective case for AirPods 1 and 2 versions, as well as AirPods Pro made of polymer material, which will protect the headphone case even from the most unpleasant damages and bumps, thousands of orders.
Buy a polymer case for AirPods
♥ BY THEME: Baseus Gadgets: 10 Useful Devices for iPhone, Android and Mac Users.
Case for AirPods with pop-it and simple dimple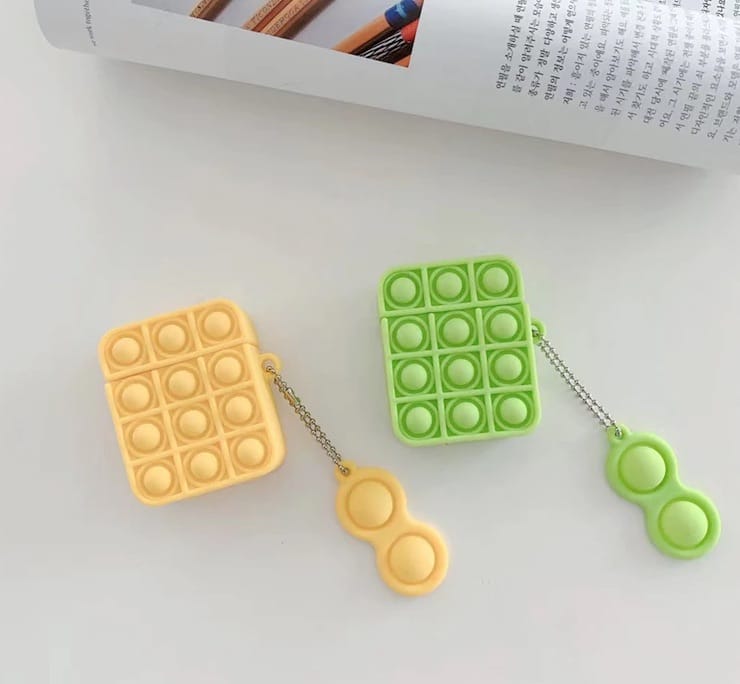 Case with pop it and simple dimple for Airpods. You can click the anti-stress toy anywhere, but headphones are always at hand, many colors to choose from.
Buy case with pop-it and simple dimple for AirPods
♥ BY THEME: 5 best fast GaN chargers from AliExpress for iPhone, iPad and Mac.
AirPods Cleaning Kit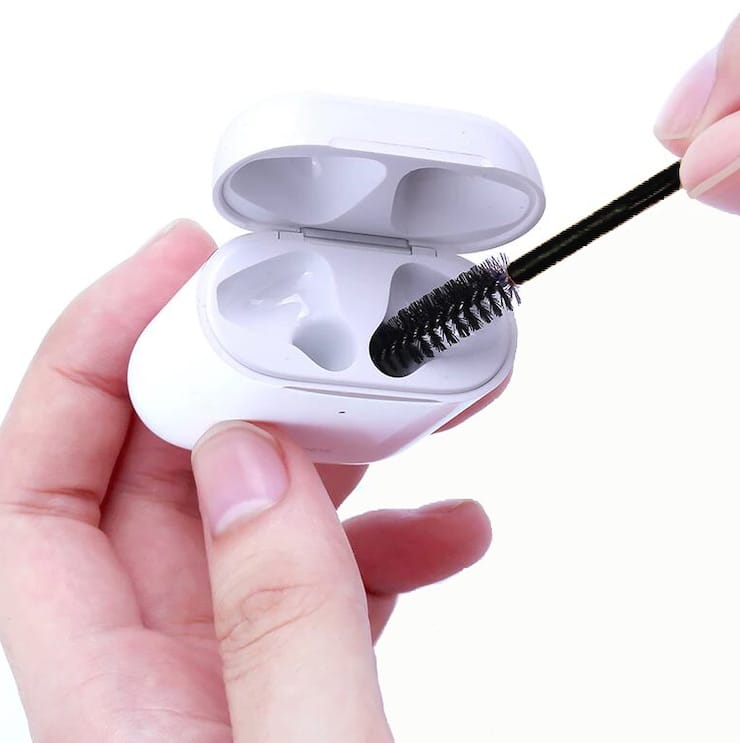 Cleaning kit for AirPods, AirPods Pro and other TWS headphones. It is inexpensive.
Buy AirPods Cleaning Kit
♥ BY THEME: Review: Amazfit Neo smart waterproof watch in Montana style from 80s with autonomy over 30 days.

Bag for AirPods Max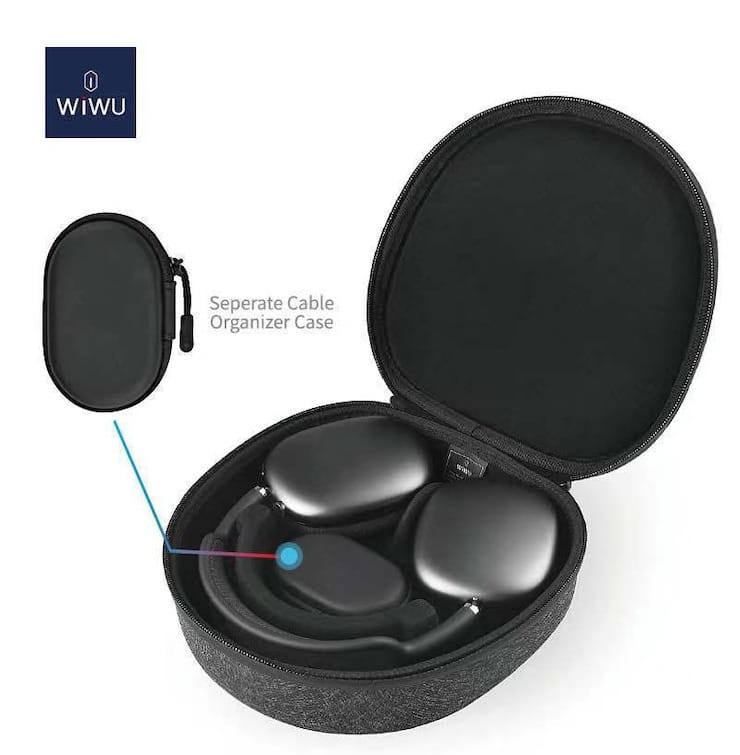 AirPods Max 2-in-1 bag and case. In this case, the headphones are protected from damage and water ingress. There is a compartment for the cable.
Buy bag for AirPods Max
♥ BY THEME: Xiaomi (Huami) Amazfit GTS Review: Cool Inexpensive Smartwatch with Apple Watch Design and Up to 46 Days of Battery Life.
AirPods Pro Accessory Set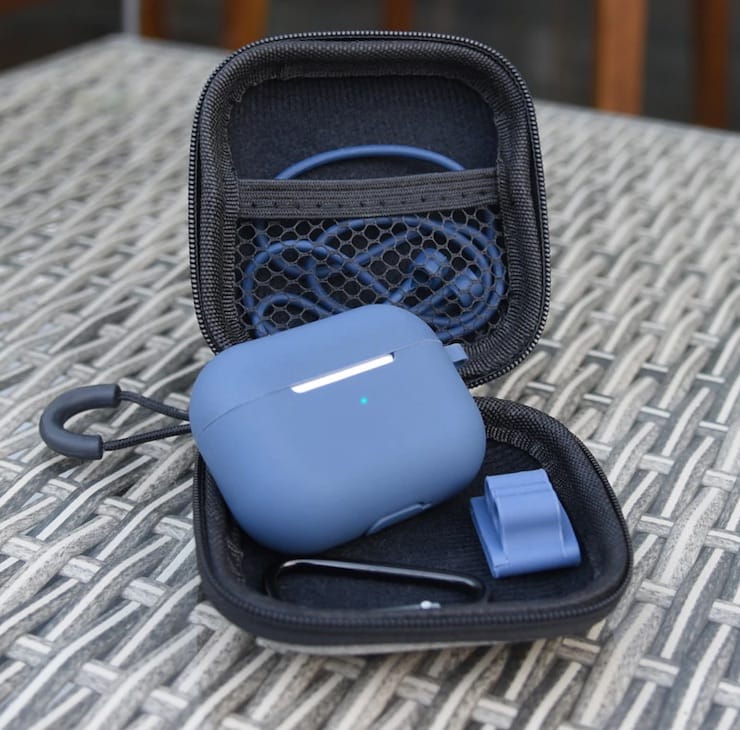 The kit includes: a silicone case, a carabiner to hang the headphones on the bag, a lanyard to comfortably listen to music while doing sports, an Apple Watch strap holder to wear the headphones on your hand, and a special case for all these useful accessories.
Buy a set of accessories for AirPods Pro
♥ BY THEME: Review of the fitness bracelet Xiaomi Mi Band 5: price, design, functions, where to buy.
Magnetic Wireless Charger for iPhone 12 and AirPods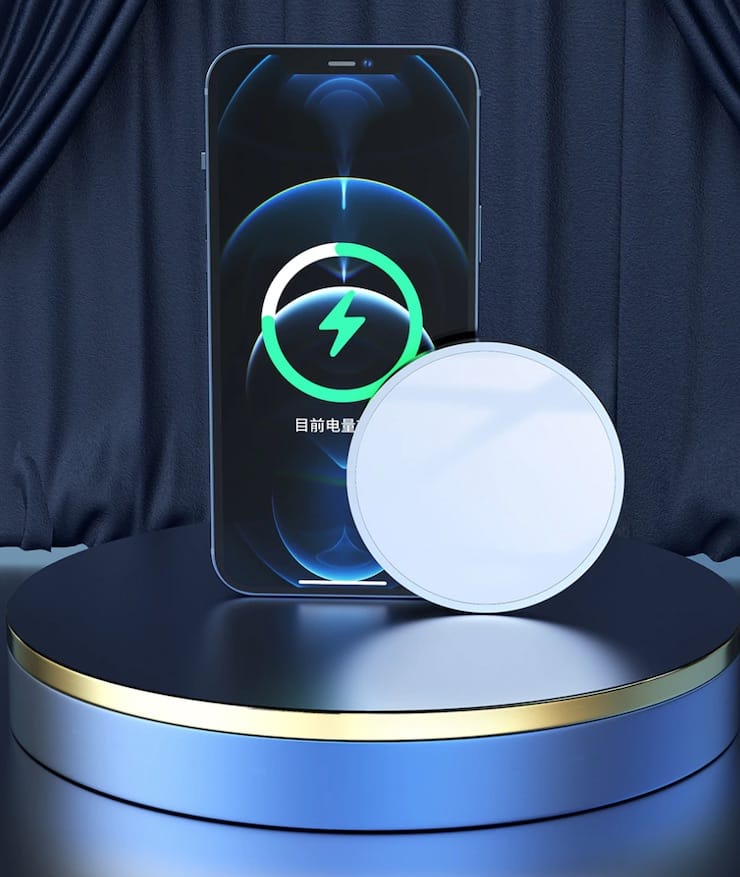 Magnetic wireless charging for all versions of iPhone 12 and AirPods. Holds reliably, there is a 15W fast charge. Positive feedback from users. Even the original animation is supported when connected like a real MagSafe.
Buy Magnetic Wireless Charger
♥ BY THEME: How to make a smart home with your own hands: 20 useful devices from AliExpress.

Silicone pads for AirPods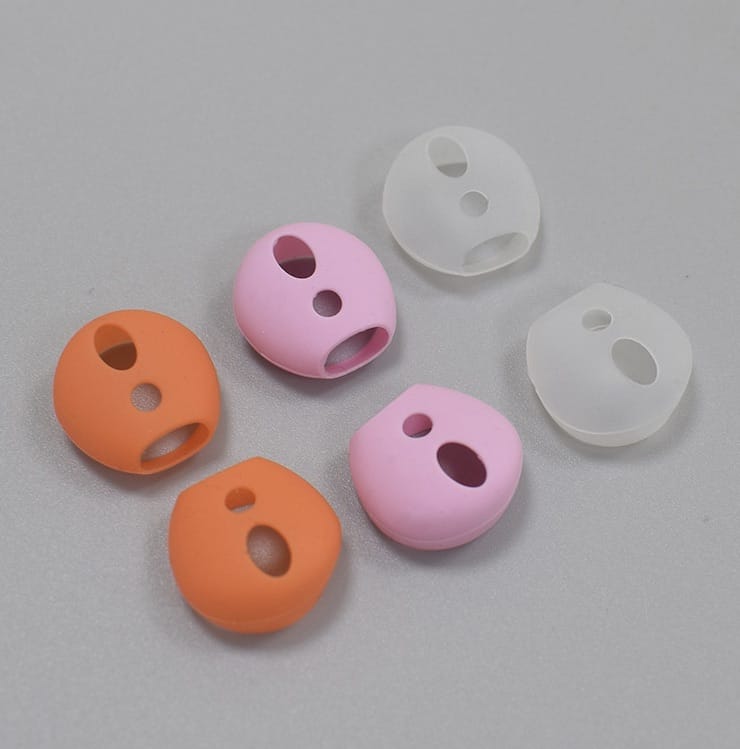 Silicone ear pads for AirPods to keep the earbuds snug in your ears and don't fall out. They are thin and do not interfere with the use of the case for charging the headphones at all. Any color can be ordered.
Buy silicone pads for AirPods
See also: