What's the difference between a regular runner and a boss runner? Good question, because the line between the two genres is really very thin. In the boss runner, you not only dodge obstacles and run away from the "bad guys", but also try to catch up with them and defeat them. This is exactly the concept behind Bendy in Nightmare Run.
Download Bendy in Nightmare Run for iPhone and iPad (App Store)
Bendy in Nightmare Run is a new game from the successful series of horror games, the main character of which is a cartoon character named Bendy. Here you will have to make every effort not to fall into the clutches of the monsters chasing you.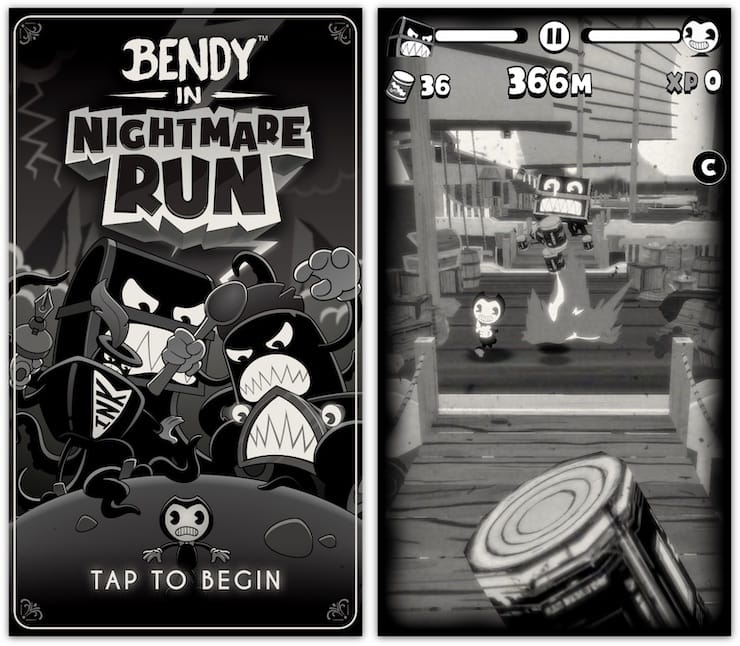 Unlike most runners, in Bendy in Nightmare Run, the character runs towards the camera. This is very convenient, because the pursuers are best seen from just this angle. And the pursuers will be many and very different – a box-monster, a taxi-killer and other mutants, thirsty for the death of the protagonist.
♥ BY TOPIC: The best games for iPhone and iPad according to the Yablyk edition: 100 most-most.
There are a few simple moves in your arsenal to dodge your pursuers. Swiping left or right on the screen will allow Bendy to swerve in the desired direction, swipe up to jump once, and double swipe up to jump twice.
Since Bendy in Nightmare Run is a boss runner, your character has offensive abilities. For example, he can pick up objects from the ground and throw them at pursuers (tap on the screen) or jump over the heads of smaller monsters (swipe down when Bendy is in the air).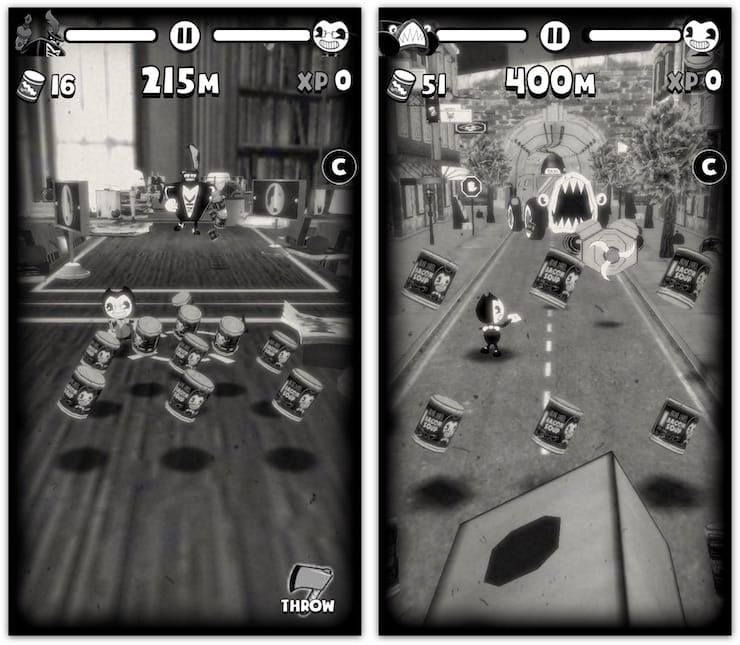 The levels in the game are quite long, and for their successful passage you need to show all your ingenuity and reaction and try to avoid mistakes. At its core, Bendy in Nightmare Run is another endless runner, but it has its own fascinating moments that add tension to the game. Imagine being caught in the midst of an attack in Temple Run!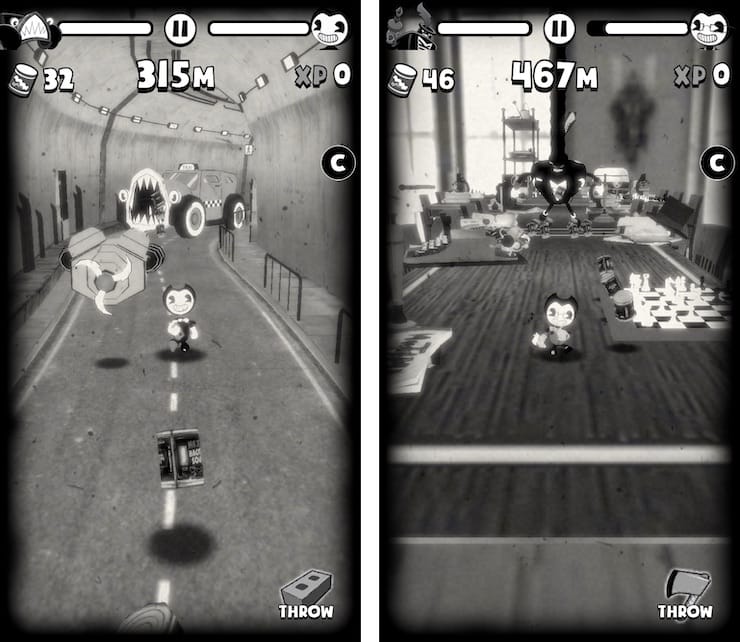 Among other things, the game is well done visually. It is also free to play and will surely appeal to Bendy fans.
Download Bendy in Nightmare Run for iPhone and iPad (App Store)
In the meantime, there is no need to know about it. "
See also: