A game Back to Bed (Back to Bed) by Bedtime Digital Games is a 3D indie puzzle game that is completely free of ads and in-game purchases.
Download Back to Bed for iPhone, iPad, iPod touch and Apple TV (App Store)
At the same time, the application has a truly unique design with recognizable surreal stories by Dali, Escher and Magritte.
In the center of the plot is the sleepwalker Bob, falling asleep on the go, and his guide in the world of dreams, Subob, who is trying to lead the protagonist back to bed. And if the player cannot control Boba, then Subob is the embodiment of the user in the world Back to Bed…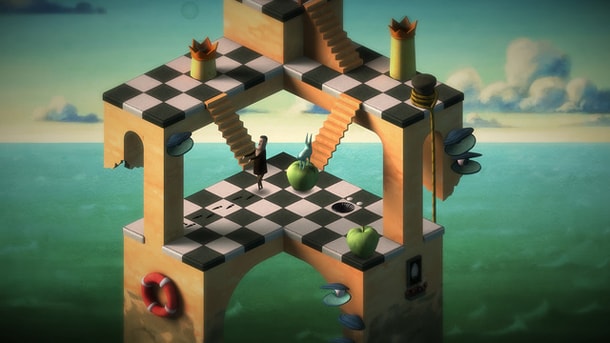 As the game progresses, Bob constantly strives to fall over the edge of the level. To avoid this, you need to direct it to various obstacles – walls or partitions. In addition, the player can resort to the help of large green apples, moving them around the level so that Bob changes the direction of movement. The hero's progress on the level will be hindered by various traps and dangers of the world of dreams.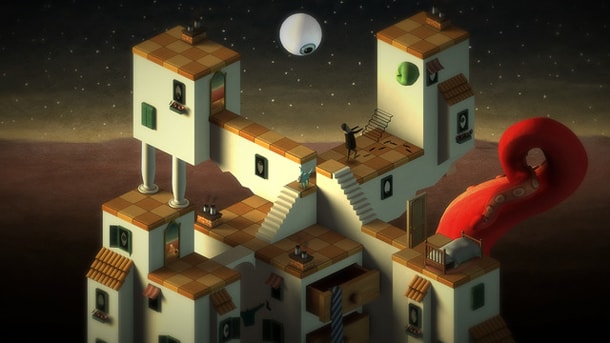 It is worth noting that initially 4 worlds are available in the game, each of which has 15 puzzle dreams. However, after completing the first two worlds, the player opens a nightmare mode, with tasks of increased complexity.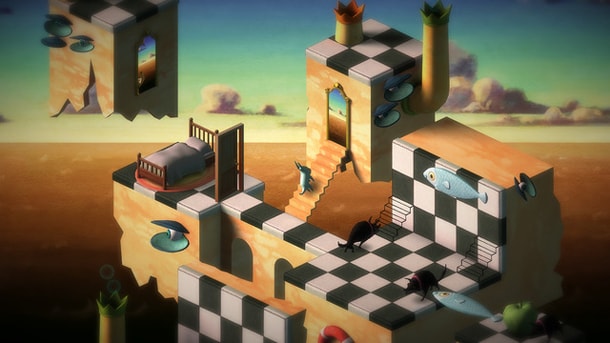 A game Back to Bed made of sufficient quality. Exciting puzzles make you think carefully about each step you take. True, not very convenient control spoils the impression a little.
Key features Back to Bed:
A unique game universe with an unusual style.
Isometric levels with many puzzles that challenge the laws of physics.
Unusual and memorable characters.
Download Back to Bed for iPhone, iPad, iPod touch and Apple TV (App Store)
See also: