[ad_1]

All iPhone and iPad users are aware of the ability of their devices to automatically switch orientation from portrait to landscape when rotating their device. But sometimes this can turn out to be inappropriate, since the screen changes orientation even with a slight deviation.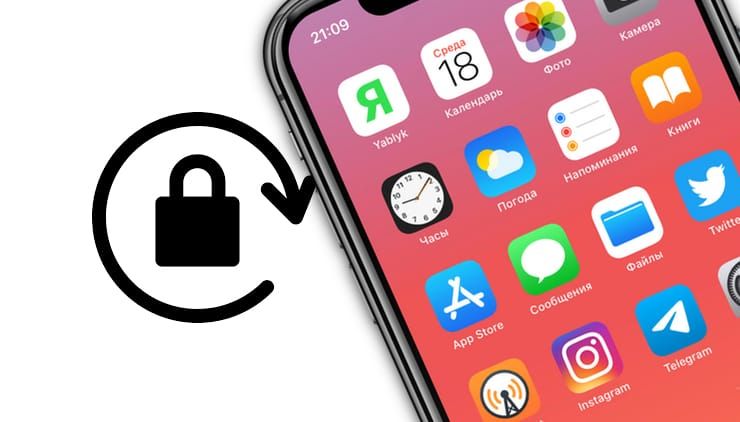 ♥ BY TOPIC: Get instant access to your first or last photos in Photos on iPhone and iPad.
Since we do not always use our gadgets in a strictly upright position, even while lying on our bed while working with the Internet or reading emails, the screen can be rotated without our desire. This is exactly the case when you want to lock the screen orientation in a certain mode. The user does not have to worry about holding their iPhone or iPad at a certain angle.
♥ BY TOPIC: How to turn on flash (flashlight) on calls and notifications on iPhone.
How to turn off screen rotation on iPhone and iPad
Screen orientation lock has been available to iOS users for years as an option in "Control Center"… But depending on the model of your device, access to "Control Center" may differ slightly. Please follow the instructions below for your specific device to avoid confusion.
1. If you are using an iPad or a relatively new iPhone with a missing button "Home"such as iPhone X or later, you can go to "Command centre"by swiping down on the right edge of the screen.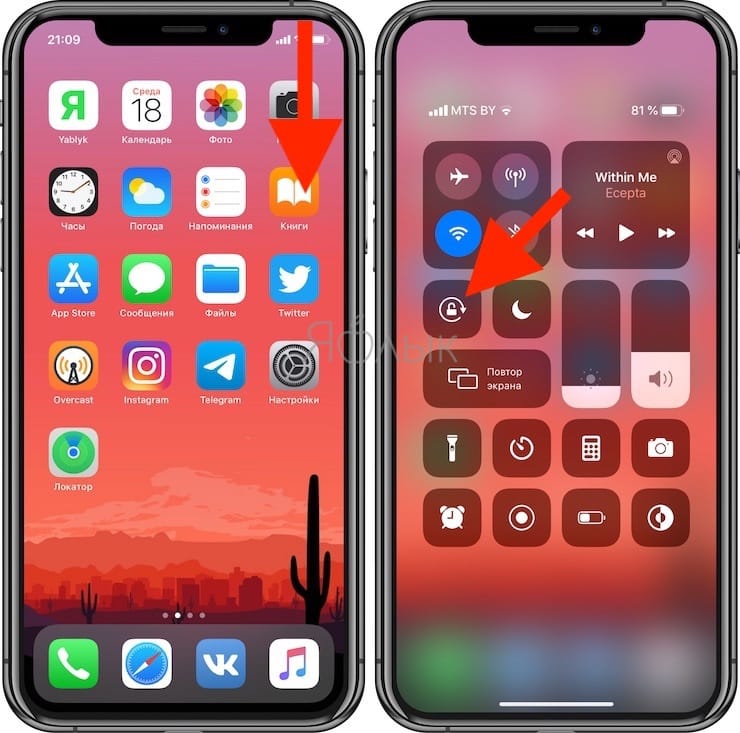 If you are using an iPhone or a supported iPod Touch that has a "Home"e.g. iPhone 8 or older to open "Control Center" just swipe up from the bottom of the screen.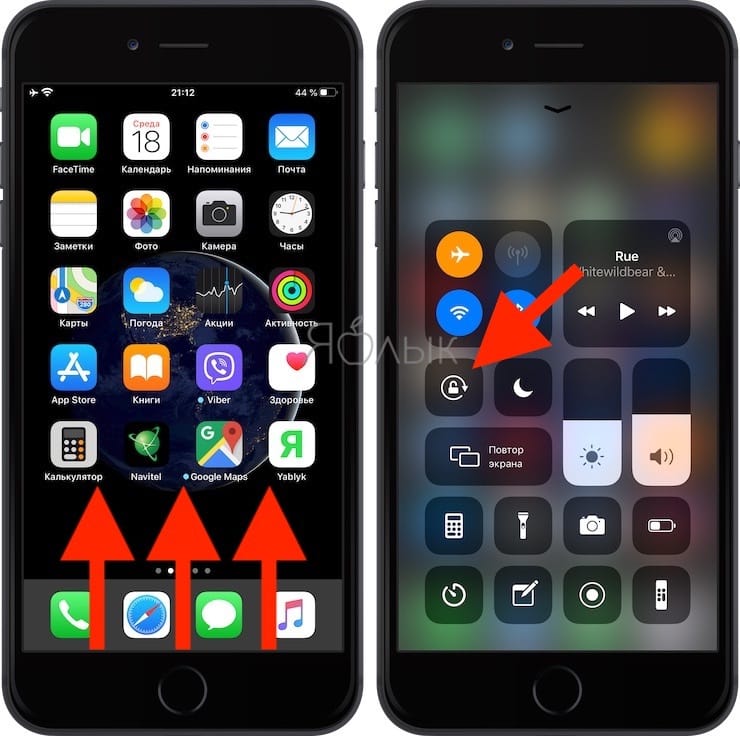 2. Click the icon "Blocking"located right below the network settings group as shown in the screenshot below.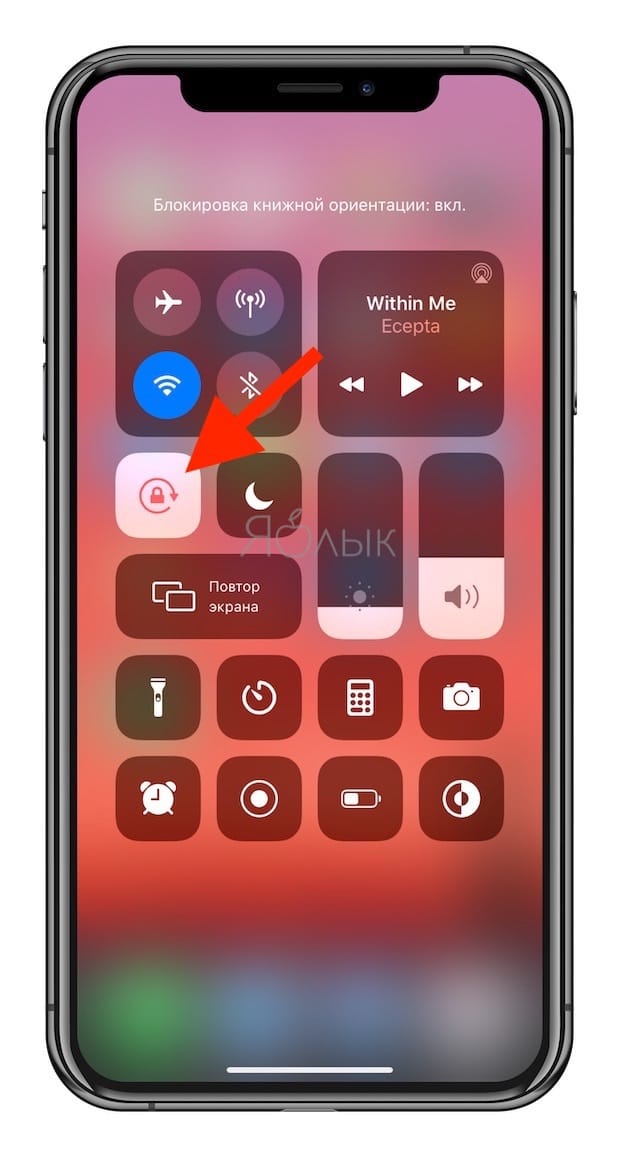 3. You will now notice that the icon has turned red. This will ensure that portrait orientation lock is enabled on your iPhone or iPad.
4. If you want to deactivate the lock at the time you want, simply press the orientation lock switch again in "Control Center"…
That's all there is to it. From now on, you no longer need to hold your iPhone or iPad directly so that it does not switch orientation on its own.
With Portrait Lock turned on, you can even lie on your side and browse Safari or YouTube without switching your device to landscape mode.
No matter which app you are using, you can quickly enable or disable orientation lock in "Control Center"…
Note that you cannot turn on landscape lock on iPhone, but iPad screen orientation can be locked in both portrait and landscape mode. However, this may change at some point after the next software update for iOS and iPadOS. Yet the features of Apple devices often change and evolve over time.
What do you think about locking the screen orientation on iPhone or iPad? Do you often use this option to prevent accidental screen rotation or to switch to portrait mode while lying on your bed. Share your thoughts and experiences with us in the comments.
See also:
[ad_2]