Why do I need two-factor authentication for Apple ID? First of all, thanks to this method of protection, you can be sure that only you will have access to your account, even if the password falls into the hands of third parties.
♥ BY TOPIC: New in iOS 14: How to check all your hacked passwords right in iOS on iPhone (based on stolen passwords).
How two-factor authentication works
The considered protection method allows you to log into your Apple ID account only from trusted devices. The latter includes the user's iPhone, iPad or Mac, which has been verified in the system. Namely: when you first access your account, the service will require you to enter a password and a six-digit code, which will be displayed on the screen of a gadget that is among the trusted ones. For example, if a user has an iPhone, and he wants to log into his account from a newly purchased iPad (or Mac), the system will prompt him to enter a password and code – the latter will be sent to the smartphone.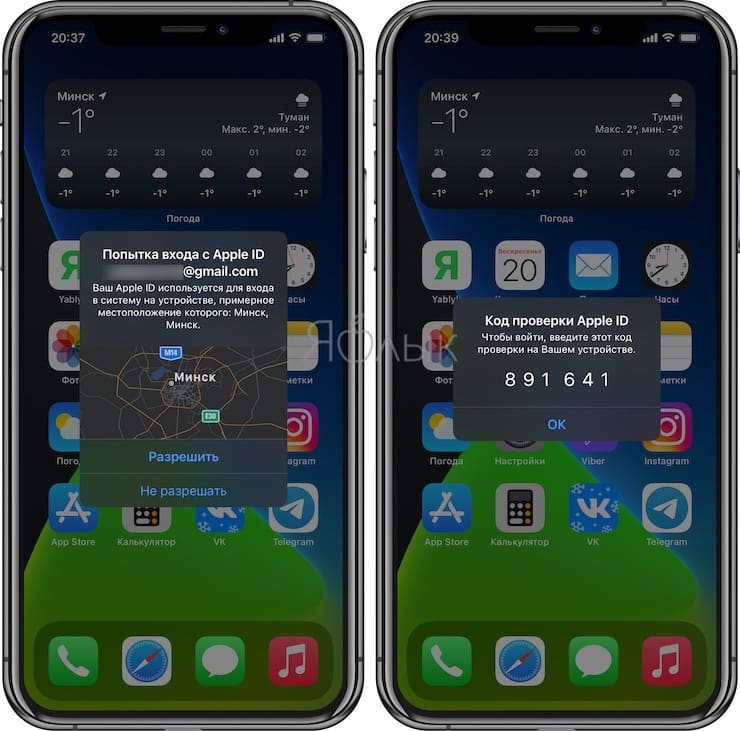 What does this give the user? Since not only a password will be required to log in to your account, this will significantly secure both the Apple ID and the data that is stored on Apple servers. Once access is obtained, you no longer have to enter the verification code. Except when a full logout is made, all data is deleted from the gadget, or the password is changed. You can also specify a certain browser as trusted, if the user will go to the account from it (provided that he will do it from a trusted device) – this will eliminate the need to confirm his access every time.
♥ BY TOPIC: IPhone geolocation settings: what do they affect and which can be turned off to save battery power?
Which countries does Apple ID two-factor authentication work in?
♥ BY TOPIC: How to add a voice alert when iPhone or iPad is charging.
Trusted (verified) devices
Trusted devices include an iPhone, iPad, iPod touch, or Mac running iOS 9 or OS X El Capitan (or their latest updates). These gadgets must be logged into your Apple ID account using two-factor authentication. In other words, verified devices are those about which the system can know for sure that they belong to a specific owner, and this can be verified by sending a verification code to his gadget.
♥ BY TOPIC: How to teach iPhone to automatically turn on Power Saving Mode.
Verified phone numbers
The trusted phone number is the number to which the user expects to receive the digital code sent by the system in the form of text messages and calls. Of course, in order to use the two-factor authentication feature, you must have at least one verified phone number.
In case a trusted device is not at hand, it makes sense to include your home number, the number of a relative or close friend in the number of verified numbers. This will allow you to log into your Apple ID account if your gadget is not nearby for some reason.
♥ BY TOPIC: How to hide unnecessary pages with applications from the home screen on iPhone and iPad.
What is a verification code
This is a code that is sent by the system to a trusted device or trusted phone number of the user to verify their identity when they first log into the account. You can also request such a code on your verified gadget in the application "Settings". Remember that a password and a code are not the same thing. The user invents the password himself, the code is sent to him by the system.
♥ BY TOPIC: Tap on iPhone Cover – Take a screenshot: How to bind actions to tap on the back of an iPhone.
How to set up two-factor authentication for Apple ID on iPhone, iPad or iPod touch
In order to access the two-factor authentication option, you must be an iCloud user and have a gadget with iOS 9 or OS X El Capitan (or with their updates) on board.
If your gadget is running iOS 10.3 or a newer version, then you need to take the following steps:
one. Open «Settings", Go to the section with your name and open the item"password and safety";
2. In the window that opens, click on the button "Enable"Below the item"Two-factor authentication";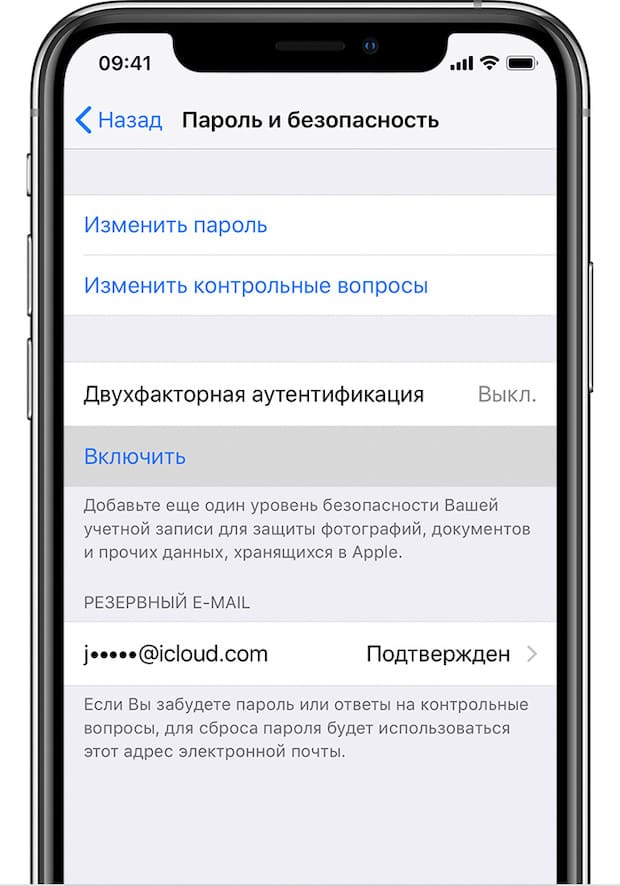 3. Click "Continue".
If your device is running iOS 10.2 and earlier, you need to do the following:
one. Open in «Settings»Section«iCloud";
2. Select your Apple ID and go to "password and safety";
3. In the window that opens, activate "Two-factor authentication";
4. Click "Continue".
♥ BY TOPIC: How to follow someone who was gifted an iPhone.
Trusted Phone Number Verification
After completing the steps indicated above, a window will appear in which you will need to specify the phone number – it is to it that the verification code will subsequently be sent. It should also be noted in what form the confirmation will be requested: in the form of a text message or a phone call.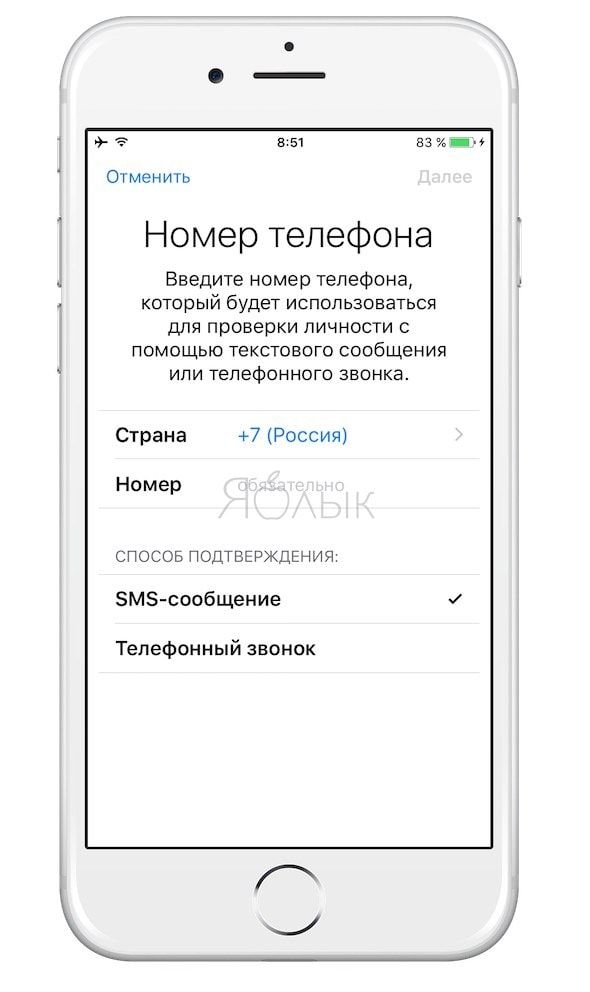 Then press the button "Further», Wait for the system to send a digital code to the specified number and enter it. After that, two-factor authentication will be activated.
♥ BY TOPIC: Why you need to disable iCloud backups for most iPhone and iPad users.
How to set up two-factor authentication for Apple ID on Mac
To set up two-factor authentication, you must be an iCloud user and OS X El Capitan (or newer) on board.
one… Open the application "System settings"And go to the section Apple ID…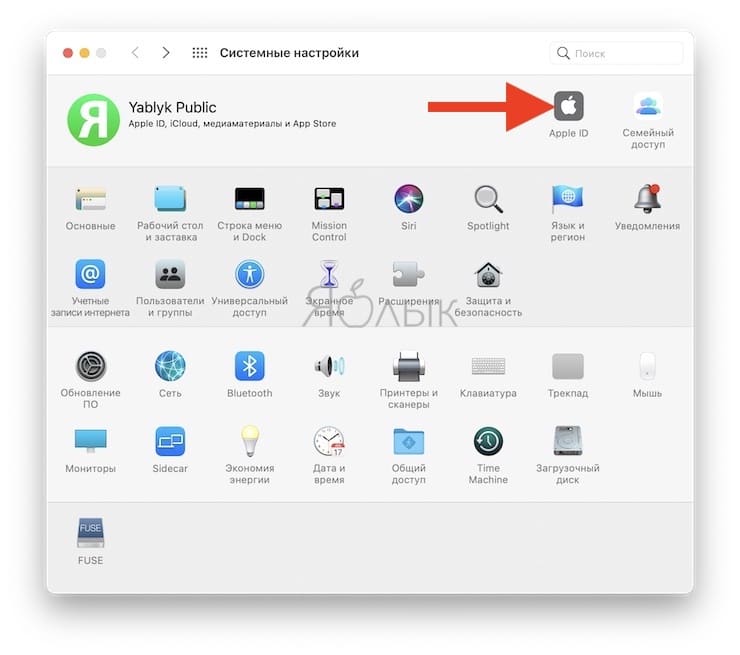 2… Select a tab "Password and safety"…
3… Click "Enable two-factor authentication".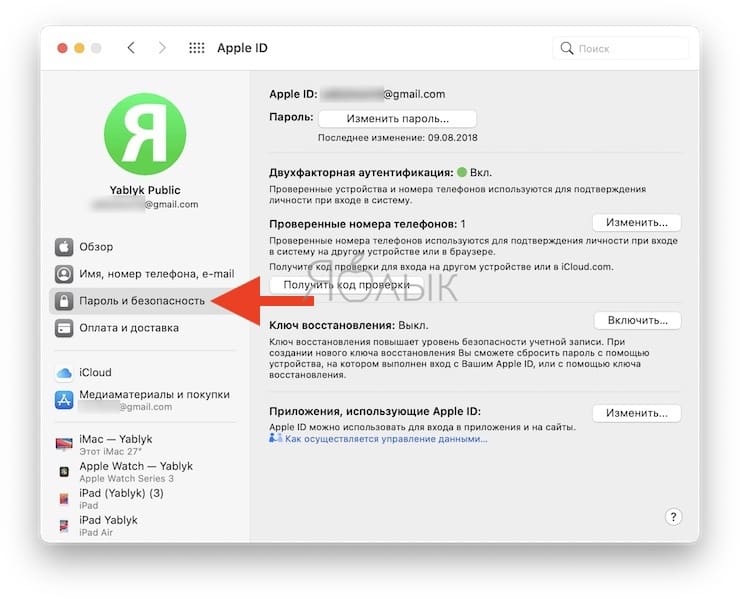 4… Please be aware that if 2-Step Verification is already enabled, you should disable it before activating 2FA. Also, some Apple IDs created on iOS 10.3 or macOS 10.12.4 (and later versions of those OS) may automatically enable two-factor authentication protection.
5… Guidelines for using two-factor authentication for your Apple ID.
6… First, it is advisable to remember the password for your account. Otherwise, it may happen that this data, being recorded or stored in a file, will end up with third parties.
7… Secondly, it is recommended that you use verification codes for all your gadgets.
8… Thirdly, do not forget to timely update the list of trusted phone numbers.
nine… It is also important to ensure that the device does not fall into the hands of unauthorized people.
All these security measures will be able to provide the maximum degree of protection for the gadget and the information stored on it.
♥ BY TOPIC: Why does an iPhone have 3 cameras: what is each one for and how to switch?
Apple ID account management
In your account, you can correct information about trusted devices and phones.
Updating verified phone numbers
In order to use two-factor authentication, the service database must have at least one trusted phone number. If this number needs to be changed, then follow these steps:
Log into your Apple ID account;
Open the "Safety"And click on the item"Edit".
If you need to specify a verified phone number, then you should click "Add verified phone number»And enter this number. You can confirm it by specifying one of the ways: by sending the code in a text message or by calling. In order to erase a number that is no longer valid, you should click on the icon located next to this number.
♥ BY TOPIC: Weak Wi-Fi protection in iPhone: what does it mean and how to fix it?
Trusted gadgets overview and management
You can view information about gadgets that have received the verified status in the section "Devices»In your Apple ID account. You can also find information about these gadgets there.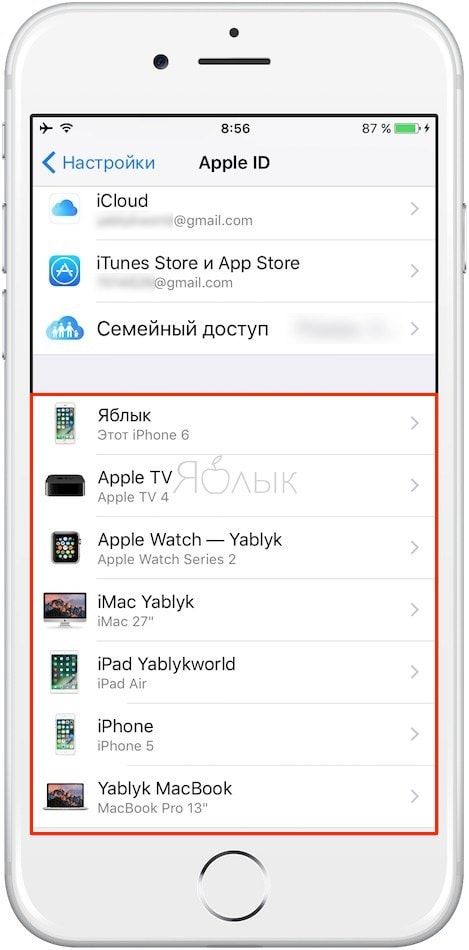 If necessary, the checked device can be removed from the list. After that, it will be impossible to access iCloud and other Apple services from it until it is again authorized through two-factor authentication.
♥ BY TOPIC: Which smartphone has the best camera in 2021 – Top 15.
Frequently asked questions and answers to them
Is there a difference between Apple's two-step verification and two-factor authentication?
There is. Two-step verification is currently an outdated protection method. It is used mainly by users who do not have the opportunity to update their "apple" gadgets or software on them. Accordingly, two-factor authentication is a newer and more advanced feature that increases the level of device protection to the maximum.
♥ BY TOPIC: iPhone new, demo or refurbished (ref, CPO, like new) – how to check by model number.
Forgot your password, what should I do?
Go to "Settings»Devices, go to the section entitled by your name for iOS 10.3 and later, or to the iCloud section for earlier versions of the platform. There you should select the section "password and safety", In the tab of which there will be an item"Change Password"- click on it and specify a new password.
However, this option is only suitable for proven gadgets. If the device is not among the trusted ones, then you should look at the page iforgot.apple.com and perform the actions indicated there.
♥ BY TOPIC: How to teach iPhone to pronounce the name of the caller.
What if the verified device is not on hand or if the verification code was not received?
Click on the button "Code not received»In the authorization form and select a verified phone number, as well as a verification method (text message, phone call). The code can also be obtained from "Settings»A trusted gadget.
♥ BY TOPIC: Why the ringtone on a call starts to sound quieter on the iPhone and how to turn it off.
I can't sign in to my account, how can I resume access to it?
Everything is elementary here: you just need to click on the item "Request account recovery»In the form of authorization. Next, you will need to indicate the phone number to which the system will send a verification code. The process of processing information and confirming identity will be automatic and will last for several days. After its completion, the user will be contacted at the phone number indicated by him.
♥ BY TOPIC: How to crop video on iPhone and iPad without third-party apps.
How important is it to remember the answers to security questions?
Since the system verifies the identity of the user by means of the password and code entered by him, the control questions and answers to them do not affect anything at all. The database stores these questions for only two weeks, in case the user wishes to return the previous account security settings. After this period, this data is deleted.
♥ BY TOPIC: How to display photos or videos from iPhone or iPad to TV – 4 ways.
Will the support service help you restore access to your account?
No. The support service is able to explain the procedure for restoring access to the account, but it cannot verify the user's identity.
♥ BY TOPIC: How to turn on flash (flashlight) on calls and notifications on iPhone.
Does 2FA have system requirements?
There is.
For iPhone, iPad, and iPod touch, this is iOS 9 or later.
For Mac – these are OS X El Capitan and the latest versions of this operating system, as well as iTunes 12.3 or new application updates.
For Apple Watch, this is the watchOS 2 platform and future updates.
For Windows PCs on board, this is the installed iCloud program for Windows 5 and iTunes 12.3.3 (or its latest updates).
♥ BY TOPIC: Latitude network, or how to enable offline search "Find iPhone (iPad)" to find disabled devices.
When logging in, a location that does not match the real one is displayed
When a user tries to access his account from a new device, a code is sent to his verified gadget indicating the location of this new device. It may differ from the real one, since the system identifies it by the IP address it uses. Thus, the data can indicate the network to which the user is connected, and not the physical location of the device.
If the user receives a notification that they are trying to log into his account from a new device, but he is not logging in, then press the button "Do not allow"To block an attempt to access your account.
♥ BY TOPIC: How to charge your iPhone faster: 5 basic rules.
Can I use two-factor authentication on devices with earlier OS versions?
Can. To do this, most likely, you will need to enter the digital code immediately after the password. That is, you will first need to request the code through a device with iOS 9 or OS X El Capitan (or later builds) or receive it on a trusted phone number. You will have to enter it right after the password in the same field.
♥ BY TOPIC: Which iPhone holds the battery better? Comparison of the battery life of all current iPhones.
How do I turn off two-factor authentication?
If two-factor authentication is already in use on devices running iOS 13, iPadOS 13, macOS Mojave, and later, then it will be impossible to disable it… However, you can easily change the phone number specified in the two-factor authentication settings along the way. Settings → Your Name → Password and Security…
See also: