Perhaps you did not know, but the Vkontakte social network has its own application for Mac, Windows and Linux – VK Messenger… The creators position their program as exclusively "messenger … for fast and convenient communication of people around the world."
♥ BY TOPIC: How to download a video from VK (VKontakte) to an iPhone or iPad and watch without the Internet.
Application design VK Messenger as much as possible identical to the section Messenger in the new interface of the web version, which is a definite plus.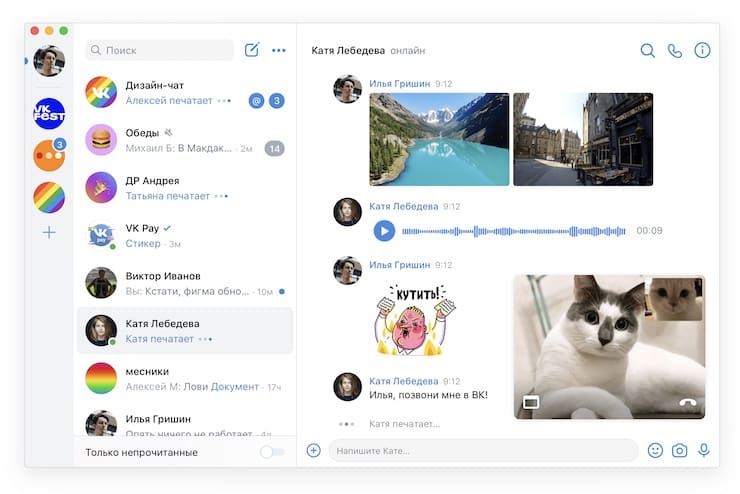 The VK Messenger interface is two-panel. All correspondence is displayed in the left side menu, and the main window on the right. Unfortunately, there is no contact section. You have to either use the search, or scroll through the list manually, which is somewhat inconvenient, with a large number of friends.
There are no questions about the work area, since this is a fully functional copy of the web interface with all, even the smallest, but no less important perks like search, marking important messages (there is a separate list), emoticons, and so on.
There is support for group conversations, sending photos, documents, audio messages.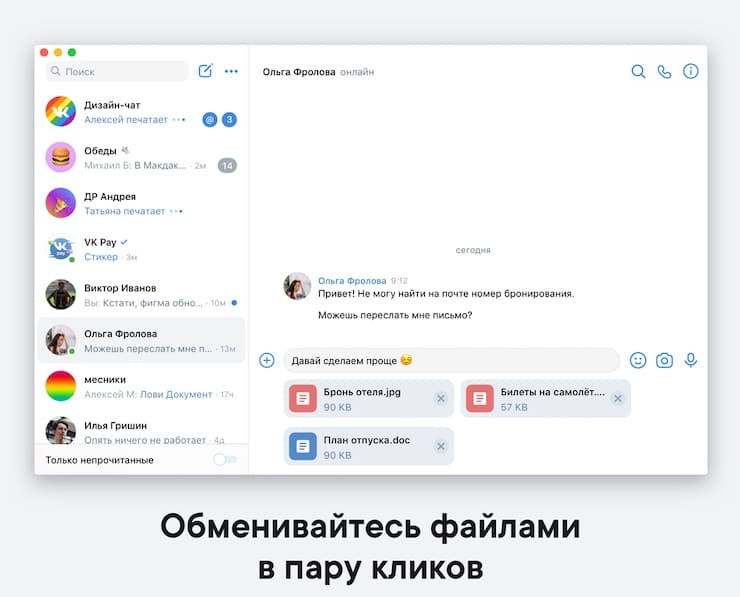 As well as video and audio calls.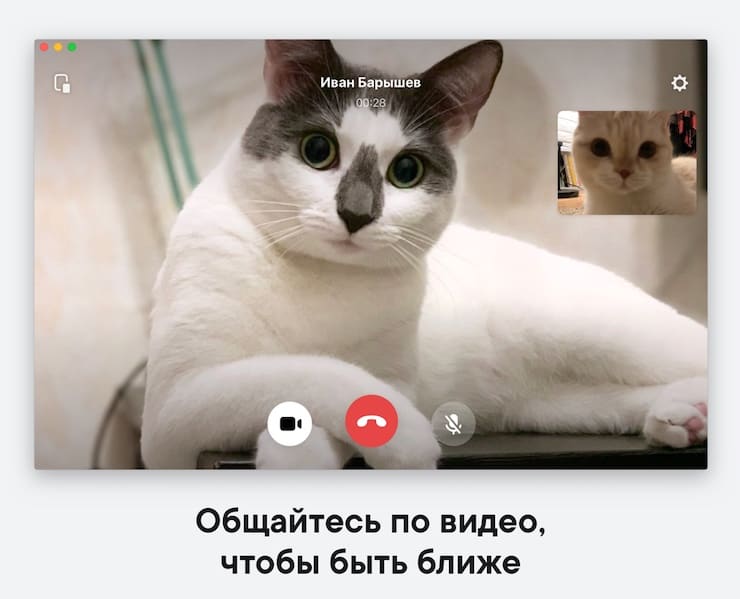 If you refer to the profile information of the interlocutor, then there you can make an audio or video call, turn off notifications or use the search for all sent and received images, video, audio recordings and documents, which is also convenient.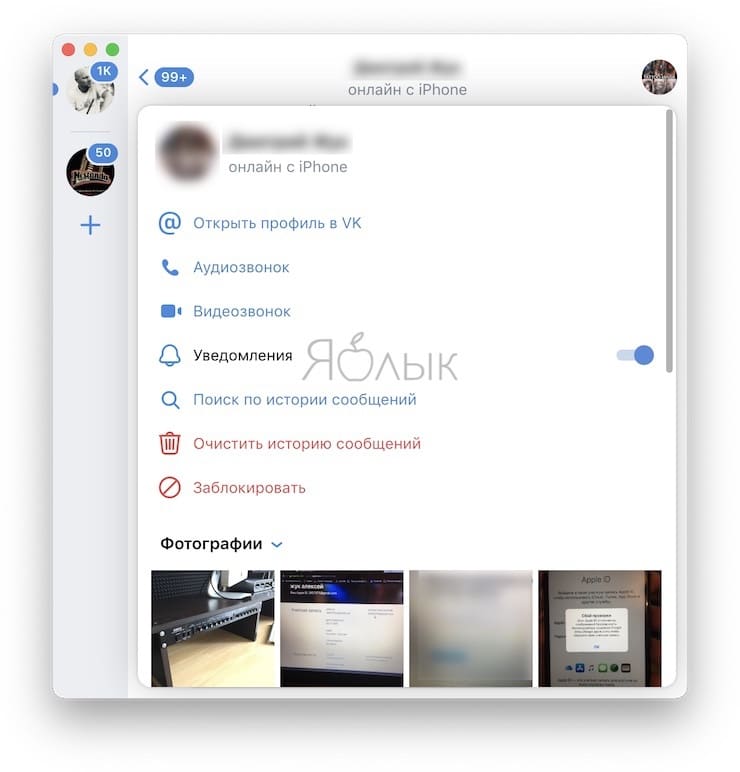 The developers have not forgotten about the ability to respond via system notifications. Incredibly handy thing.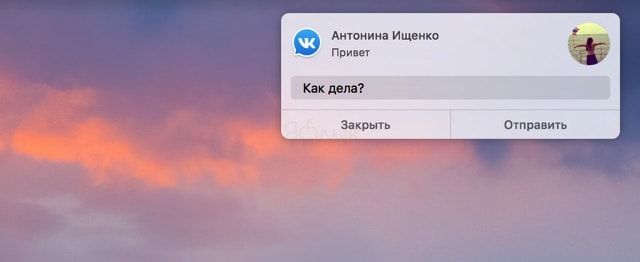 In the program settings, you can set a dark theme: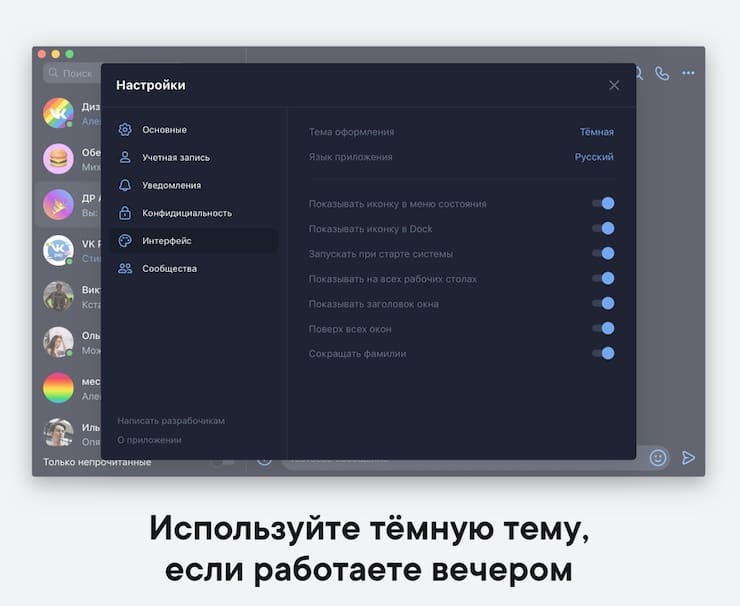 Among other parameters in the settings, one should highlight the ability to change contact information, password, language, clear the cache (a rather useful option that developers often forget about for some reason and already have to wander through countless system folders to clean the client from garbage), set up notifications, maintain
"Black list" of users.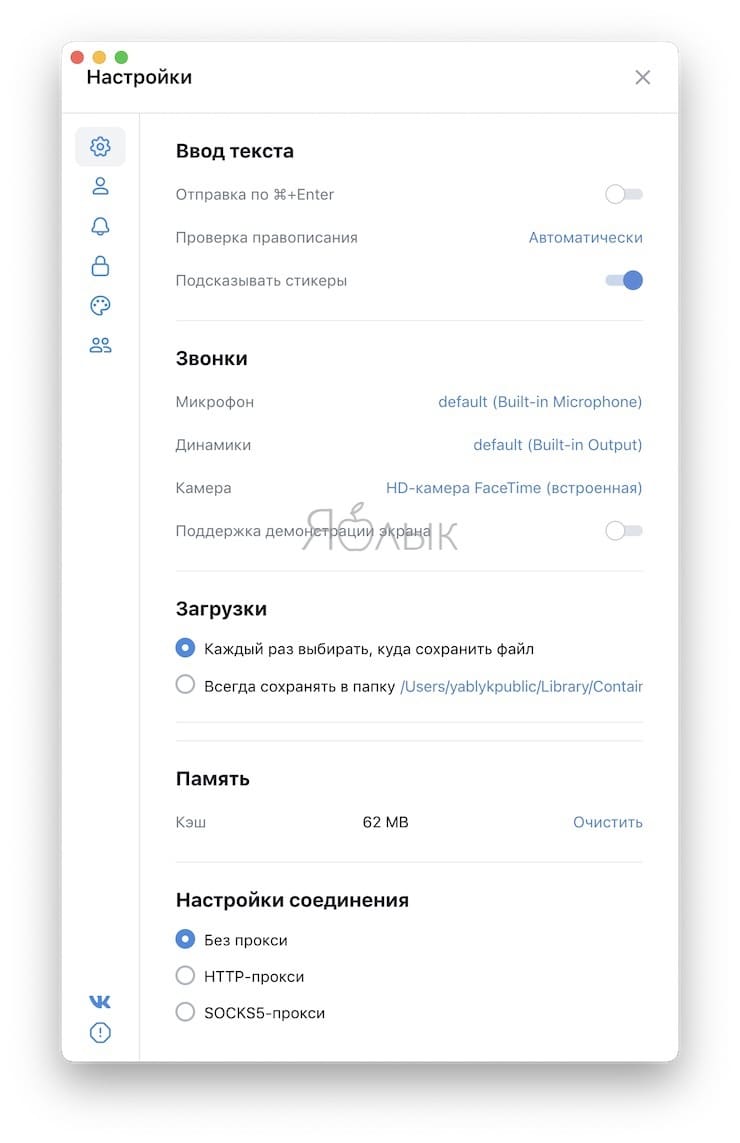 VK Messenger is a fairly stable client and can satisfy almost all user needs. And most importantly, it's free.
Download VK Messenger for macOS, Windows and Linux (official site of the developers)
See also: