Every Windows user knows where the Task Manager is. Where is it on the Mac?
As scientists say, let's agree on terms first. On macOS, the task manager is named System monitoring… It performs almost the same tasks as the "dispatcher" on Windows.
♥ BY TOPIC: The program has frozen on Mac, how to force close (complete the process): 3 ways.
How to open Task Manager on Mac
Everything here is not as simple as on Windows. A developer flaw? No, macOS users just need it much less often (because they often do not "hang" anything so much). So they hid the "monitoring" far away, so as not to be an eyesore.
But since you really need it, let's open it.
ON THIS TOPIC: Finder on Mac (macOS): 9 helpful tips.
Method 1 – via Spotlight
The easiest way to do this is by entering a search term in Spotlight.
1. Click on the magnifying glass icon in the upper right corner of the screen.
2. Start typing a word Monitoring… Spotlight will automatically suggest what you are looking for System monitoring… Press Enter (called Return on macOS). After a couple of moments, the program will open.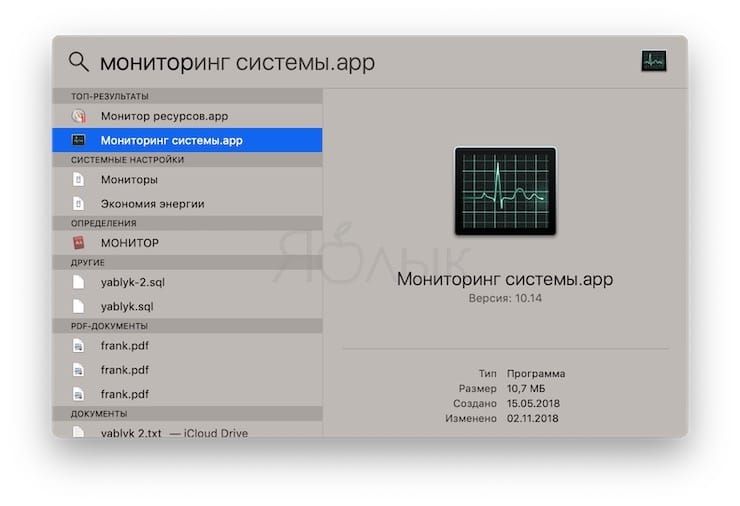 ♥ BY TOPIC: 10 useful multitouch gestures for your MacBook trackpad.
Method 2 – via Launchpad
If you don't want to use Spotlight search for some reason (for example, you're just curious to know where exactly System monitoring):
1. Click on the icon Launchpad (it shows a rocket).
2. Click on the folder Others…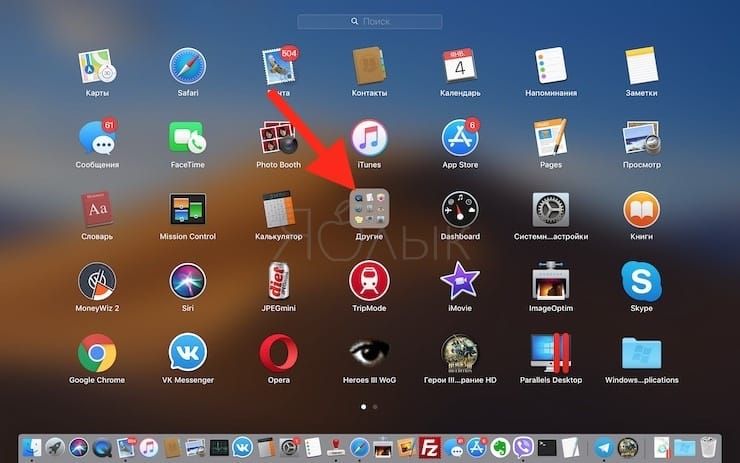 3. Run System monitoring by clicking on the application icon.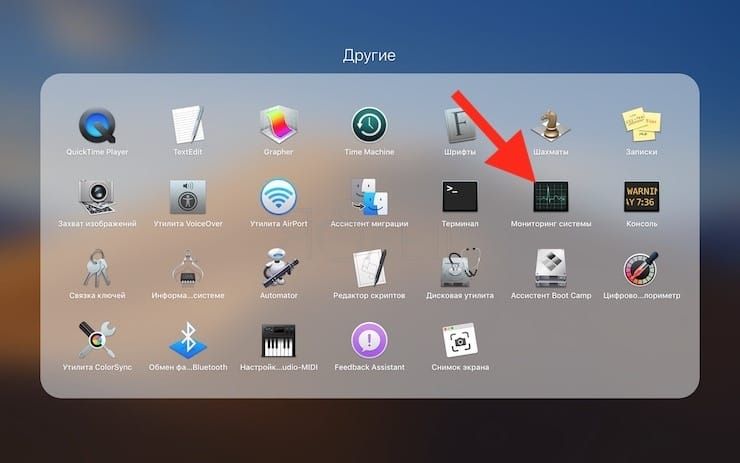 If you want to keep the Monitor icon permanently on the Dock, right-click it (or with two fingers on the trackpad) and select Options → Leave in Dock… After that, the icon will remain in the Dock even after you close the application.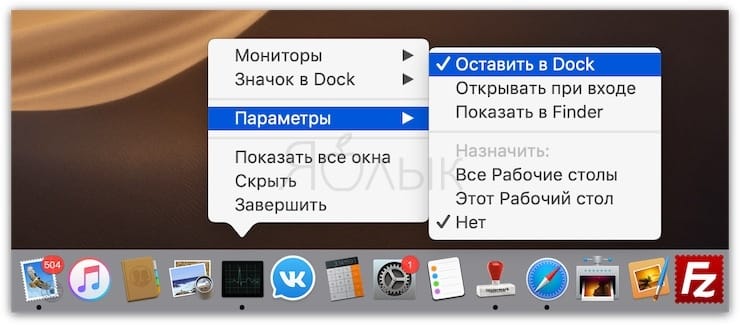 ♥ BY TOPIC: How to remove a USB flash drive, removable disk (drive), etc. on macOS (7 ways).
What does Task Manager (System Monitor) for Mac do?
As already mentioned, System monitoring offers much the same data as Task Manager on Windows. The CPU, Memory, Energy, Disk, Networking tabs give a comprehensive overview of the corresponding processes on the Mac and their impact on the computer.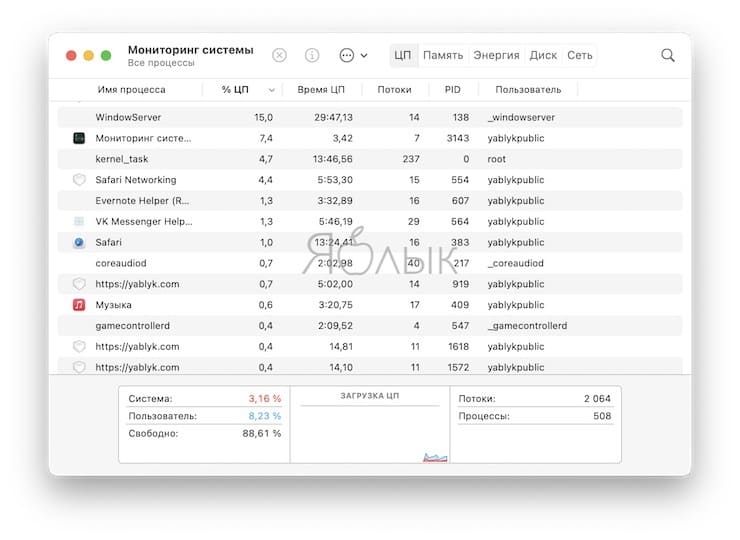 Why bother opening this tab for the average Mac user? If there are no problems with your computer (and this is most often the case) – this is really not necessary. But if something went wrong – System monitoring is an excellent tool for diagnosing a problem. For example, if your Mac is slow, take a look at the tab Memory… If Monitoring shows that it is overloaded, it makes sense to close several programs or tabs.
To the author of this article System monitoring at one time helped to solve a serious problem with system slowdown – according to the information from the program, it became clear that a part of Apple's antivirus software called JaraScan, as a result of some error, senselessly "loads" the resources of my Mac with work, and found a solution (by the way, if you have the same problem – you need to clean the folder Downloads from "large" files).
See also: