When you turn on your Mac at a certain point, a fairly loud welcome sound sounds. It signals that the computer has successfully passed the boot test and the hardware is working properly. In this article we will tell you how to turn off this sound.
Some people prefer to start the computer in absolute silence. This is especially true when you get up very early and do not want to wake up your family or there are small children in the family. There are two ways to mute the sound – temporary and permanent.
♥ BY TOPIC: How to change default folder icons to emoji emoticons in macOS.
How to mute sound on subsequent boot on Mac: 1 way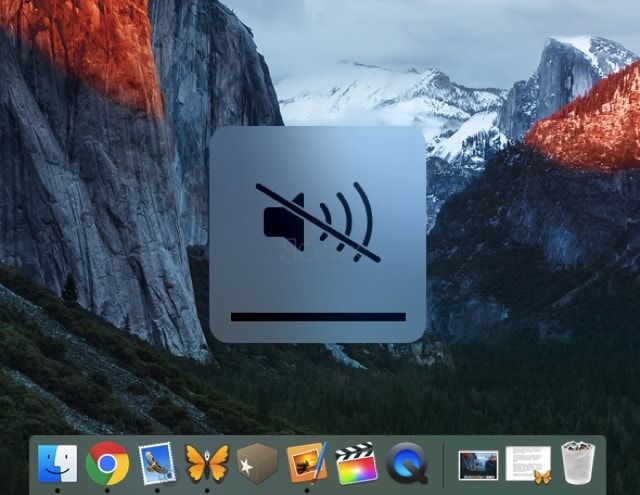 The temporary method is pretty simple. Changing the system volume directly affects the same setting for the welcome sound. Accordingly, if you turn off the sound on the Mac completely, then nothing will bother you at startup. It's easy to do – either turn down the volume on the keyboard to the F11 button, or turn off the sound by pressing the F10 button.
You can also turn off the sound through the menu bar (this is where the clock and Spotlight search are).
If your Mac has macOS Big Sur or a newer version of the software, the volume control is now located in Control Center: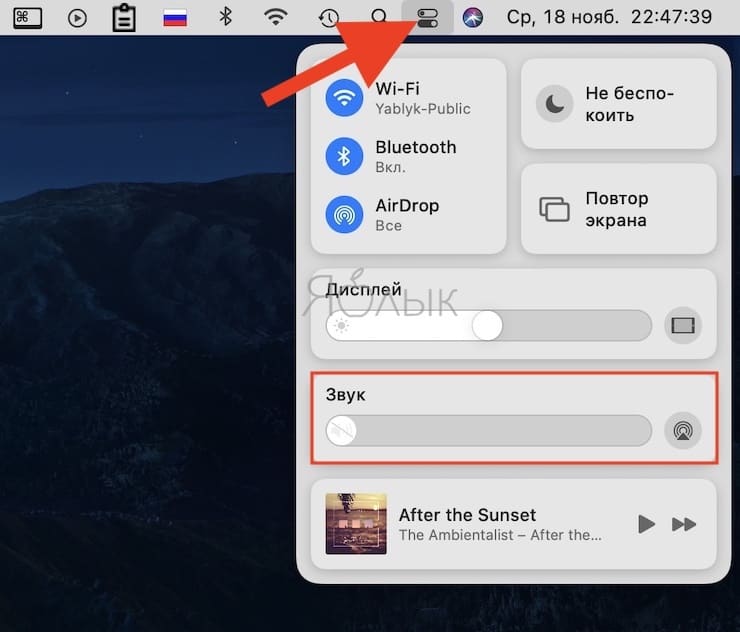 ♥ BY TOPIC: Find My Friends and Find Mac on macOS: How to use it.
How to permanently turn off the welcome sound on Mac: 2 way
Fortunately, with the release of macOS Big Sur, Apple returned the ability to turn off the greeting sound using standard operating system tools. The corresponding item appeared along the way System settings → Sound.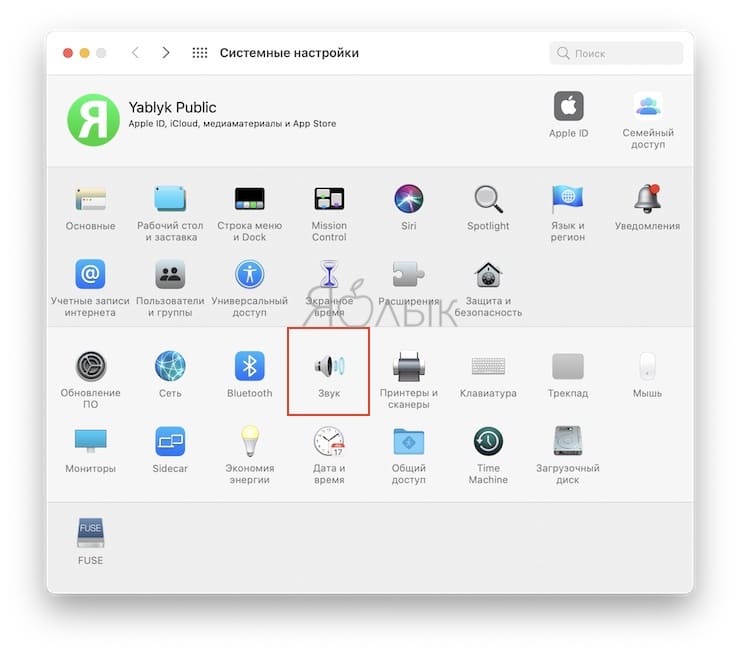 To mute the sound on Mac startup or restart, uncheck the box next to Play sound on startup… in the tab Sound effects…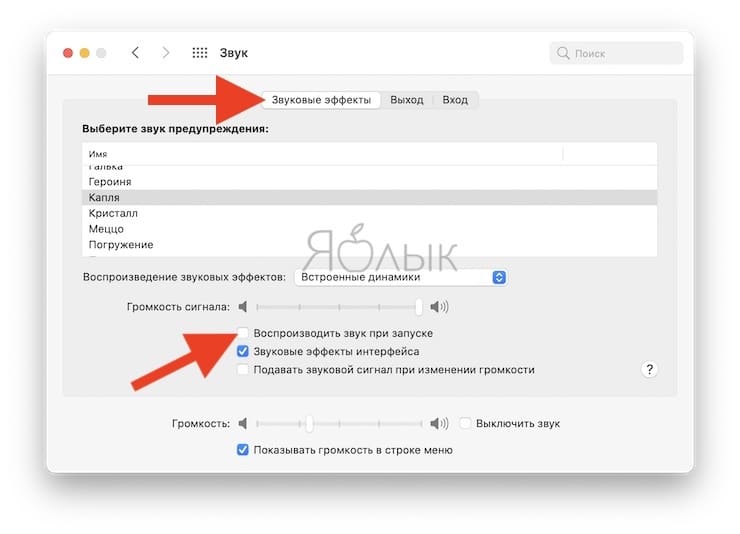 See also: