Along with the release of the version of macOS, called Big Sur, many standard applications of the operating system received improvements. For example, the Safari browser, which is the main working tool for many users, received an important update in the form of its version 14. Moreover, this already changed product with its own improvements and functions made available to macOS Catalina and macOS Mojave users…
♥ BY TOPIC: Path string in macOS – hidden features you might not know about.
Usually, innovations are hidden somewhere inside, but Safari 14 immediately draws attention to its updated start page. It now houses a privacy report, Siri suggestions and iCloud tabs. The user was able to customize some parameters, one of them was the choice of his own wallpaper for the start page.
To download the updated version of Safari you need to open "System Preferences" and select the item "Software Update"… Updates will be installed for all available programs, including the built-in browser.
♥ BY TOPIC: How to enable and use Translator in Safari on macOS Big Sur.
How to choose and set wallpaper on the home page of the Safari browser on macOS
1. On a Mac, launch the Safari browser.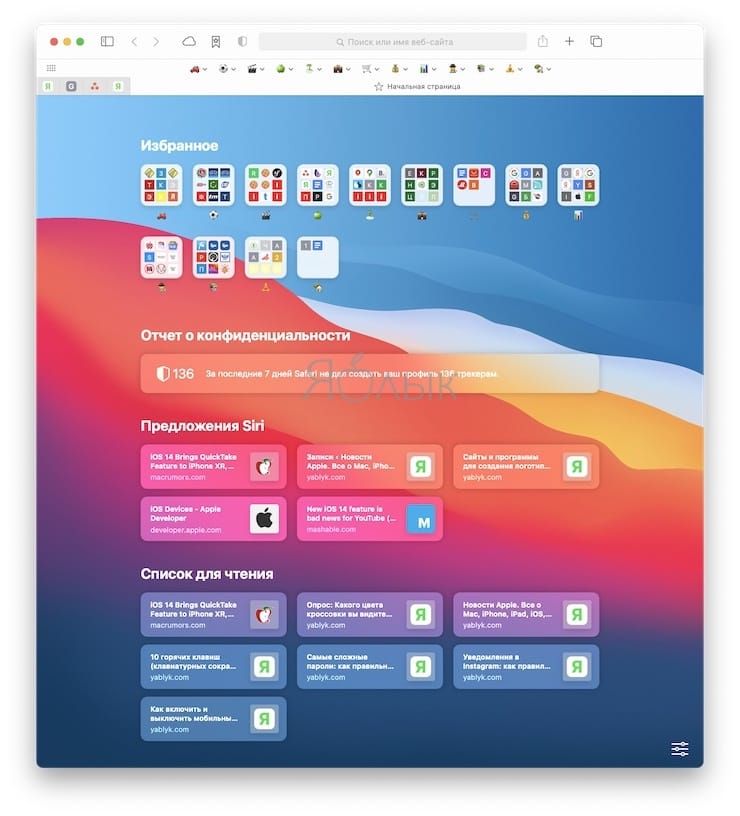 2. In the lower right corner of the start page, click the icon "Options"…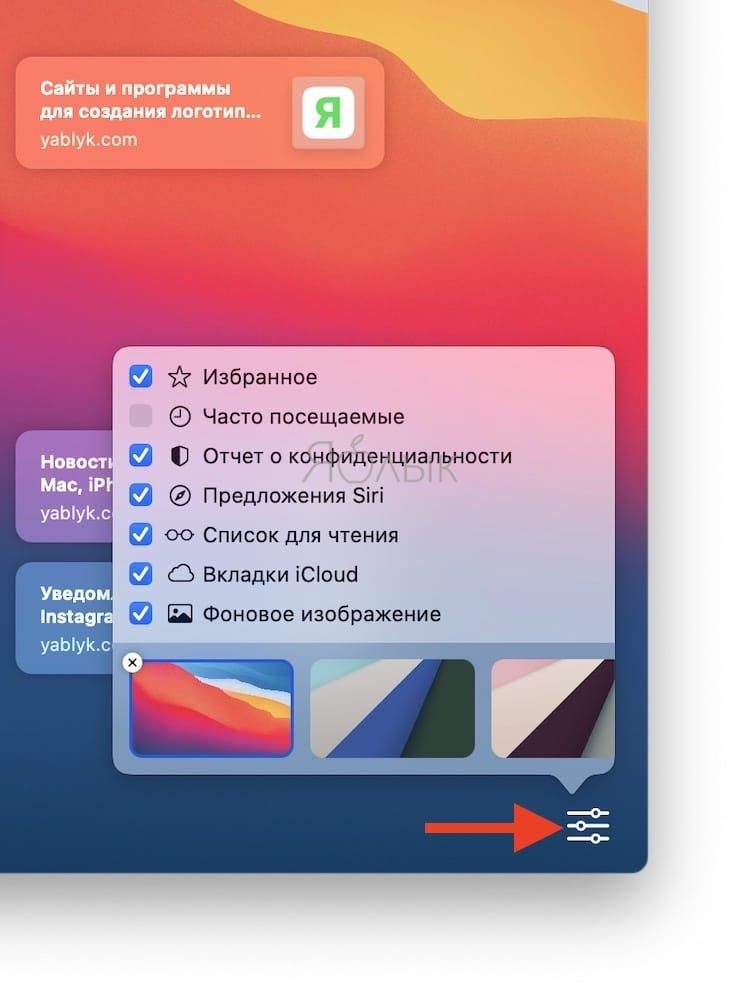 3. In the small list, pay attention to the item "Background image" at the bottom. Place a checkbox in front of it.
4. From the gallery in the form of a carousel that appears at the bottom, you can select the picture you like and create a wallpaper based on it.
5. If you want to use your own drawing as such, then you need to click on the element with the symbol in the gallery "+", it will be placed at the very beginning.
Note: if you don't see the icon "+", delete the first image by clicking on "×"…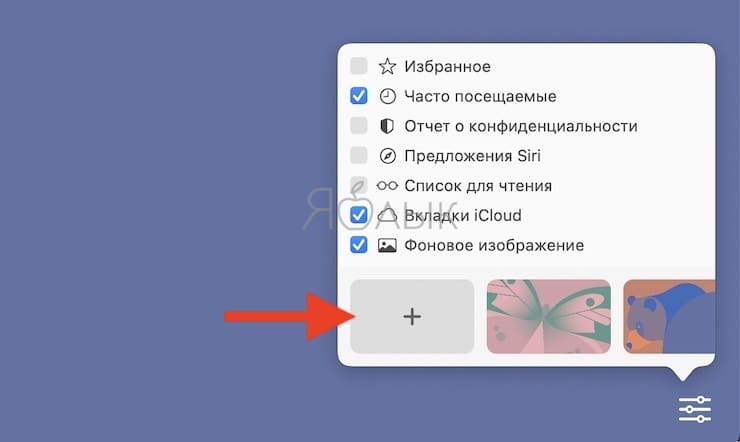 Of course, the list of improvements to the Safari 14 browser is far from limited to the ability to set the wallpaper for the start page. The application also improved its performance, gained a new design of tabs and the ability to preview them.
See also: